Handcrafted: Sean McCollegan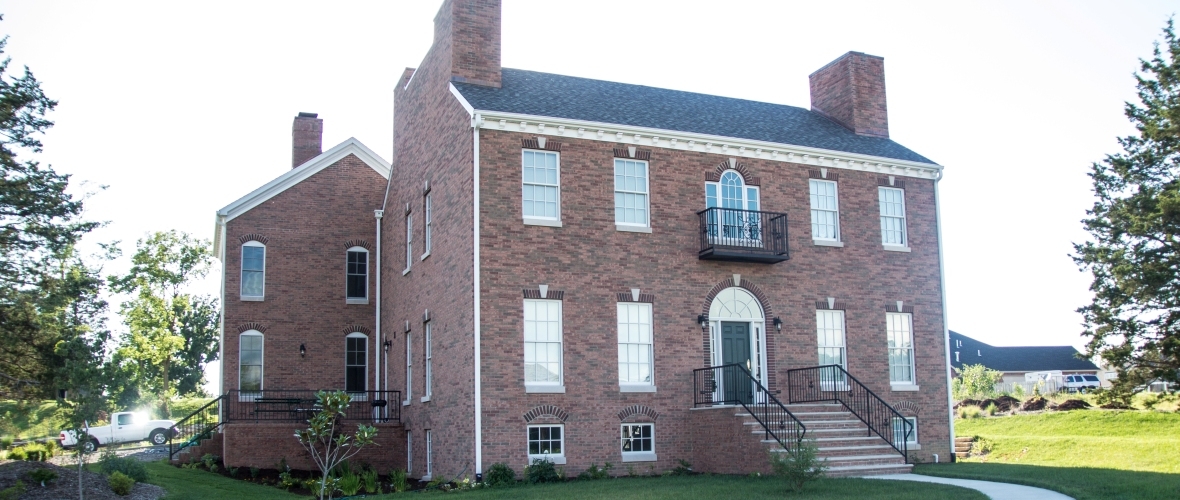 Sean McCollegan is an optimistic person. He isn't one to hesitate when a challenging project comes his way, even if it's a proposal to build a new home in Columbia's West Lawn subdivision based on the floor plans for a home originally constructed in 1803 in New Castle, Delaware.
"I remember looking at the plans and knowing it was something I wanted to build," McCollegan says. "I didn't blink, I jumped in immediately."
For McCollegan, the owner of Artisan Builders, the unusual request resonated with his business philosophy, which is to customize a home or office based on the unique tastes and needs of the client. He likes to help people envision spaces that reflect their personality and passion.
The home, on Kinsley Court, took 14 months to complete. It was the second time the owners built a residence based on the plans. Every room had to be period correct, from the light fixtures to the crown molding to the fireplace mantles. The kitchen is one of the few spots with a modern flair. Still, the gray tile floors and the clean lines of the cabinets give it an elegant feel.
McCollegan also found ways to personalize the home in new ways for the owners. This included incorporating a pantry into the kitchen and tucking a broom closet into one of the panels underneath the staircase.
"You have to listen a lot," McCollegan says. "A lot of clients know what they want, and they have to trust you before you can give your ideas."
He thought it would take similar patience to get some momentum behind his business when he moved to Columbia with his family five years ago. Instead, doors opened almost immediately.
"It's atypical to not have a reputation in town and get to build custom homes as quickly as I did," says McCollegan, who served in the U.S. Army for six years.
His experience with custom building and remodeling predates his move to Columbia. He got his start as a contractor but turned to project management when he realized it better suited his strengths and personality. He's been self-employed for 12 years.
But technical skills are only part of the job. McCollegan credits his time as a soldier as another crucial piece of building a successful business — it taught him the importance of communication, dedication, and attention to detail, qualities that have proven essential to building relationships and deepening trust with clients.
McCollegan is currently working on three big projects that he absolutely loves. One is residential project located on Rock Quarry Road, between Stadium Boulevard and Grindstone Parkway. The home sits on a ridge and overlooks 11 acres of wooded hills. McCollegan is doing a complete gut and remodel, styled in mid-century modern fashion, for the owners, who are now empty nesters.
The 38-year-old is also undertaking two commercial projects. One is a patio addition for Room 38 and the other is building out Eat, Fit, Go, a new restaurant focused on providing pre-made healthy meals, on Grindstone Parkway. Although Eat, Fit, Go is a franchise with many pre-determined features, McCollegan is eager to personalize the back-office space suit the manager's style.
"There's always an opportunity to improve and personalize things," says McCollegan, who's changing the trajectory of his business this year to focus more on commercial construction. "I want to people absolutely love where they live, work, and play. I get to do that through construction."