Runway Wedding Trends: A Report from Fashion Week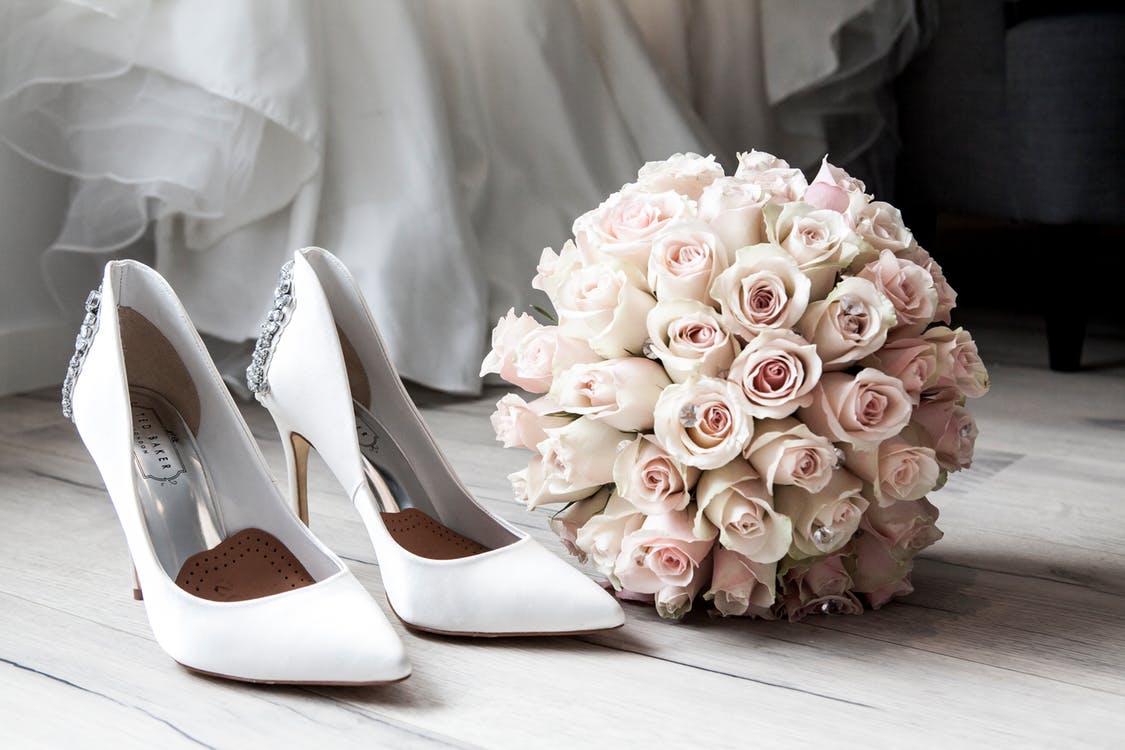 As the emails began flying into my inbox, I couldn't believe my eyes — one of my biggest dreams manifested into something that would soon become reality.
For years, I had dreamed of attending New York Fashion Week, but I'd resigned myself to the realization that I'd most likely watch reruns of "The Devil Wears Prada" for the rest of my life to get my high-fashion fix. Four years ago, I began blogging. For the most part, it was a creative outlet for me and only me, but as time went on, my blog began to take off, and I had the incredible opportunity to work with different companies around the country. When February rolled around and I started receiving invitations to New York Fashion Week, I couldn't believe it. After a few short hours of thinking it through, I booked my flights, reserved an Airbnb, and began to prepare my schedule of events.
I've been back from New York for a few weeks and have now had time to process all the incredible sights and sounds that I took in during Fashion Week. In a whirlwind of only a few short days, I attended seven fashion events (including shows and presentations), met with other bloggers, and explored all over the Manhattan neighborhoods near where I was staying.
Whether in increments grand or small, NYFW provided an incredible platform for inspiration that I couldn't wait to share. And with the fall and winter 2017 Fashion Week in the books, it seems timely that I noticed several distinct trends from the runways that would look stunning for a spring or summer wedding.
Burgundy. Everywhere I looked, this color seemed to rule the runways. You can stick with the trend of using this regal shade as a wedding color for bridesmaids' dresses and other décor, or you can stand out with a burgundy accent on your dress — I don't think this color is going anywhere soon.
Glittery Boots. If you want to go a touch avant-garde for your wedding, you always have the option of breaking out some extremely glittery boots to don under that dress. From Isabel Marant to Missoni, glittery boots seemed to be a theme for footwear options that graced the Fashion Week runways.
All Metallic Everything. If you're not quite ready to make a bold statement with metallic bridesmaid's dresses or ties for the groomsmen, consider adding small elements of this trend to your wedding. Think outside the box by featuring metallic accents on candelabras, chairs at your venue, embellishments on the wine glasses, etc. Metallic, when used sparingly, can add an element of glam to wedding décor in a small or large capacity.
A key piece of advice to keep in mind with many of these ideas is to not go overboard. While they are on-trend and timely, thanks to NYFW exposure, they would be perfect when styled as modest accents to any wedding. In watching everything happening at Fashion Week, I realized how transferrable most runway styles can be. Not only can they be successful in everyday style, but they can also be executed for wedding style as well.
Olivia Bleeker is a fashion major at Mizzou, a life + style blogger at A Drop in the Ocean, and an intern for The Ink Café.