photos by Keith Borgmeyer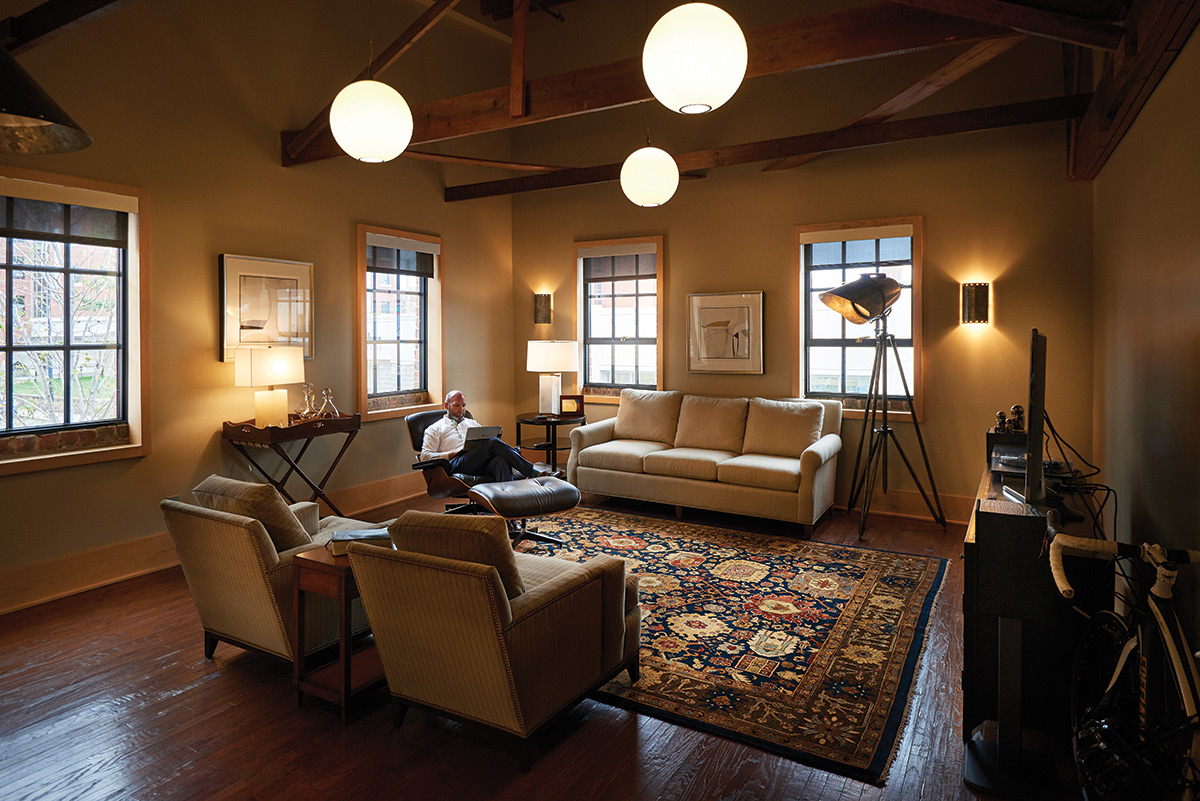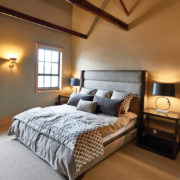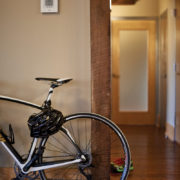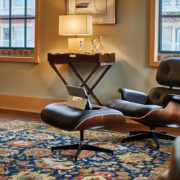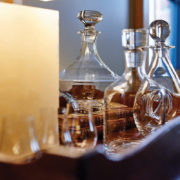 View Gallery
Berry Building,

North Village Arts District
Nestled at the intersection of Walnut and Orr streets is the historic Berry Building. Built in the 1924, the 35,000-square-foot post-and-beam building once served as a grocery warehouse before being renovated in 2010. It's now a cornerstone of the North Village Arts District and the home of 12 luxury loft apartments and an eclectic mix of businesses. John and Vicki Ott own the building.
"The building has the feel I wanted in a studio," says David Swinburne, who began renting one of the lofts in August 2016. "It's so cool that there are businesses right below me."
Another of Swinburne's favorite aspects of the space is its location — indulgences and conveniences are within a stone's throw.
"I'm not from around here, so being downtown allows me to go to the local bars and restaurants and make family here," he says. "You also have the clothing store, groceries, the florist. All of your friends come downtown, and you're already here."
Convenience continued to be key as Swinburne sought furnishings to feather his self-proclaimed "man nest." He looked no further than his downstairs neighbor, the interior design firm Studio Home.
"I'm not from around here, so being downtown allows me to go to the local bars and restaurants and make family here." – David Swinburne
"My process mixed designer pieces with contemporary to create a play of stylish and useful," says Studio Home designer Tim Lehmann. "The idea was also to create a long-term investment so David can continue to use the pieces wherever he lives."
Lehmann created a portfolio, walking Swinburne through everything from the furniture to the fabric. "Luckily for him, I had nothing," Swinburne says with a laugh.
Lehmann says the freedom with the project was one of his favorite aspects.
Swinburne asked for a "masculine, sophisticated, well-rounded feel." Using the existing raw features of the studio as their canvas, Lehmann and Swinburne melded visions.
"All of the building's original detailing incorporated into this space is what makes it so cool," says Lehmann. "You could go in with contractors and slap up some walls, but the space wouldn't be nearly as dynamic."
The overall result is the stunning yet simple design that allows Swinburne's electronics and furniture to flow seamlessly with the steel, brick, and wood interior of the structure itself. Globe lighting hangs between exposed beams, venting, and piping, playing on shades of blacks and browns to create an industrial yet refined feel.
"My favorite piece is the Herman Miller Eames lounge chair and ottoman," says Swinburne. "There's one just like it at the New York Museum of Modern Art. It's functional and comfortable, and people who know what it is appreciate it."
The loft is function meets fashion indeed. Even Swinburne's sleek bicycle, parked in the living room, is a practical piece of the decor.