Nathan Thompson and Alese Furnald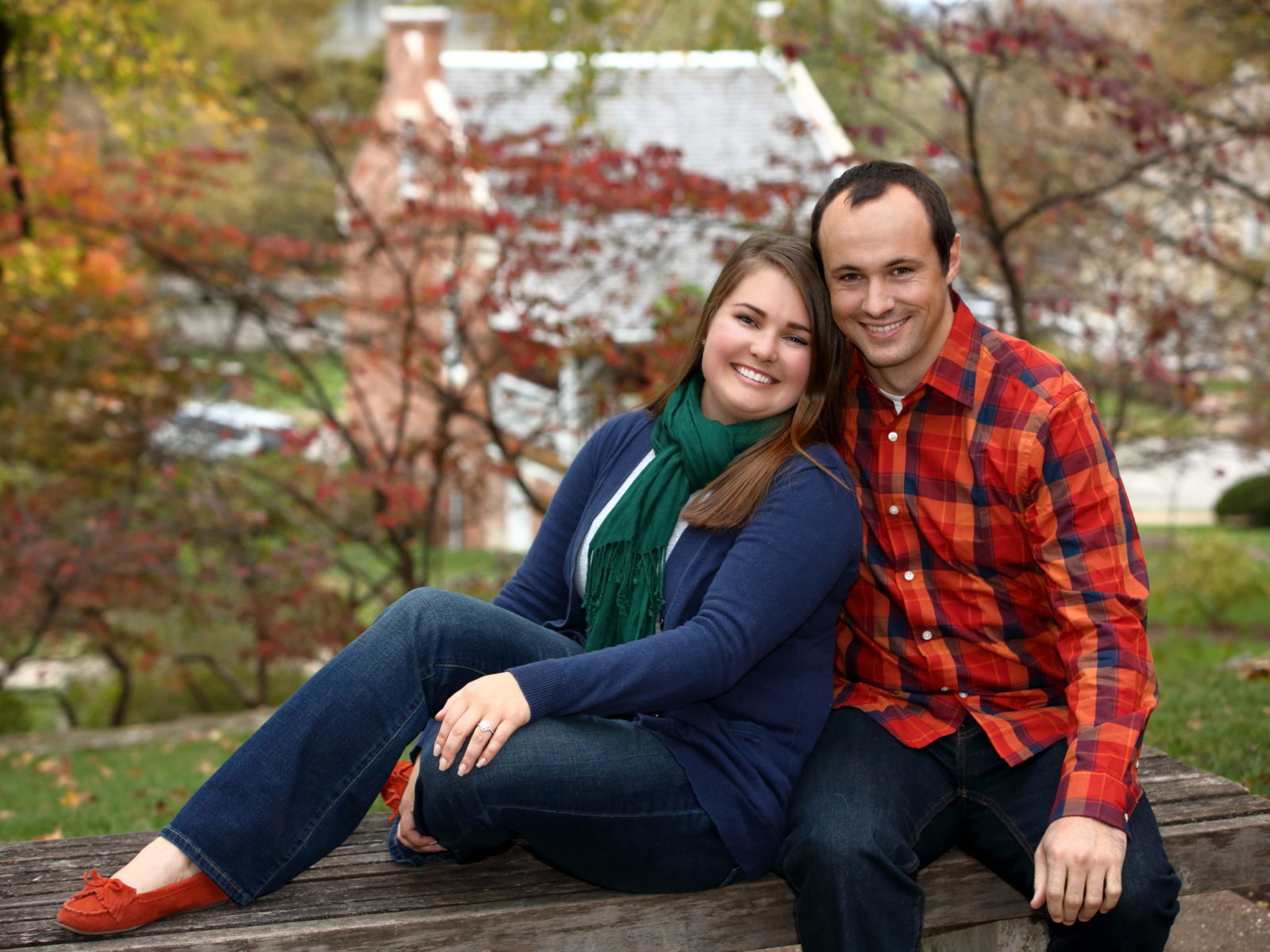 Blind dates crafted by mutual friends can be scary. In the case of Alese Furnald and Nathan Thompson, however, it went wonderfully.
"We worked in the catering business and also had mutual friends in it, as well," Alese says. "They thought it would be great to set us up." Their personalities matched perfectly, and, over time, the two continued to consistently support each other through everything from sports leagues to school to simple daily activities.
"We love being there for each other," Alese says. "Without question, he will help me all the time. It really shows that he really loves and cares for me and cares for our relationship."
After nine years of dating, Nathan decided to propose to Alese during a weekend trip to St. Louis. They went to a Cardinals game with friends before heading around town. Nathan says, "All day, I had been trying to figure out the perfect place to propose to Alese."
Eventually, Nathan decided on the St. Louis Botanical Gardens — a beautiful and less crowded tourist attraction in the city. After strolling through the gardens for a while, Nathan finally found a perfect spot, next to a koi pond, to propose. He pulled Alese into his arms by her elbow and shakily asked, "You love me, right?" Catching on to what was about to happen, Alese smiled, saying "Of course" as Nathan got down on one knee.
Since fall is their favorite time of year, Alese and Nathan had their wedding on October 22, at White's Mule Winery in Owensville, Missouri.