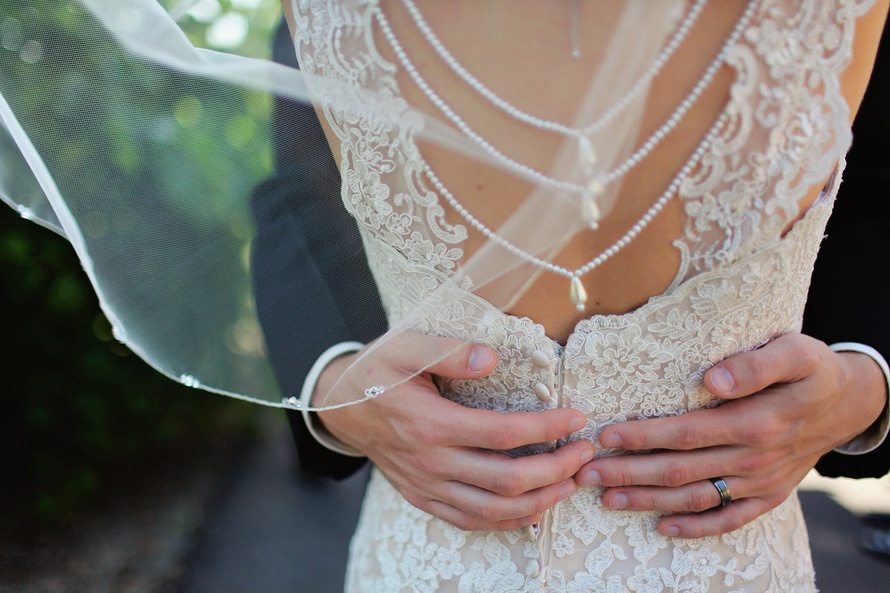 There's no denying that eyebrows are all the rage these days. Factor in the added pressure of taking photos you'll look back on for a lifetime and many brides are left wondering what they can do to get the perfect arch for their special day. Elisabeth Trumbower, owner of Pela Cura Anti-Aging & Wellness, reveals her tips and tricks to prepping your brows for your vows.
What's the best way to maintain the upkeep of eyebrows and eyelashes leading up to the big day?
If you've never had a lash or eyebrow treatment before, you do not want to try it for the first time the week of your wedding.  My advice is to allow time to do practice runs with new treatments or services before a special event.
A freshly waxed eyebrow always looks best, but you don't want to wait until the day before and risk having red, irritated skin. If you've been regularly waxing your eyebrows in the months leading up to the wedding, it will allow patchy or over-plucked brows to regrow and ensure you know how long it takes for post-wax redness to subside. This will help you plan for your final wedding countdown. 
Don't try eyelash extensions, tinting, or any similar services for the very first time the day before your wedding. You don't know if you will like the way it looks or and you don't know how your skin will react to these treatments unless you've done a trial run prior to the big day.
Keep in mind it can take a solid six months or longer to regrow over-waxed or over-plucked eyebrows. And eyebrows make a huge difference in how you look in photos — the brows truly frame the face. Finding a professional who is experienced and talented in eyebrow shaping will assure beautiful, timeless photos of you and your groom on your wedding day.
Which brings me to my next point — grooms should also have brows that are properly shaped and groomed. The same rules apply to the groom when it comes to timing, in order to avoid an overly feminine shape. The ideal aesthetic for men's eyebrows are different than the ideal aesthetic for women. Properly shaped brows should never be underestimated for the groom!
Overall, I recommend waxing a week prior to the wedding, tinting five to seven days before, and eyelash extensions a few days or so before — close enough to the wedding that extensions will be fresh, with no visible gap between the lash line and the extensions.