Day in the Life – Beth Burkhart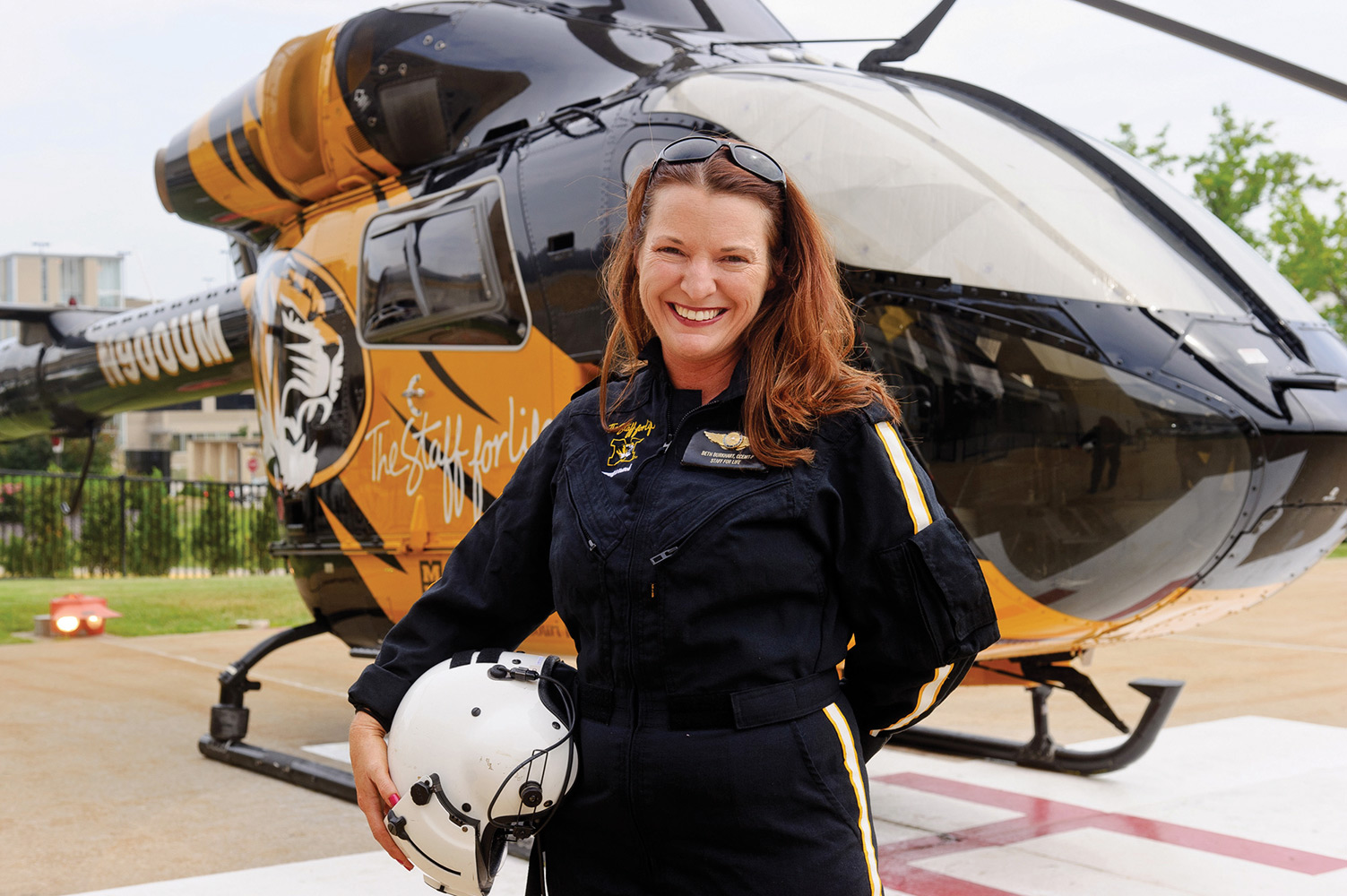 Saving lives in the air and on the ground.
by Sydney Ringdahl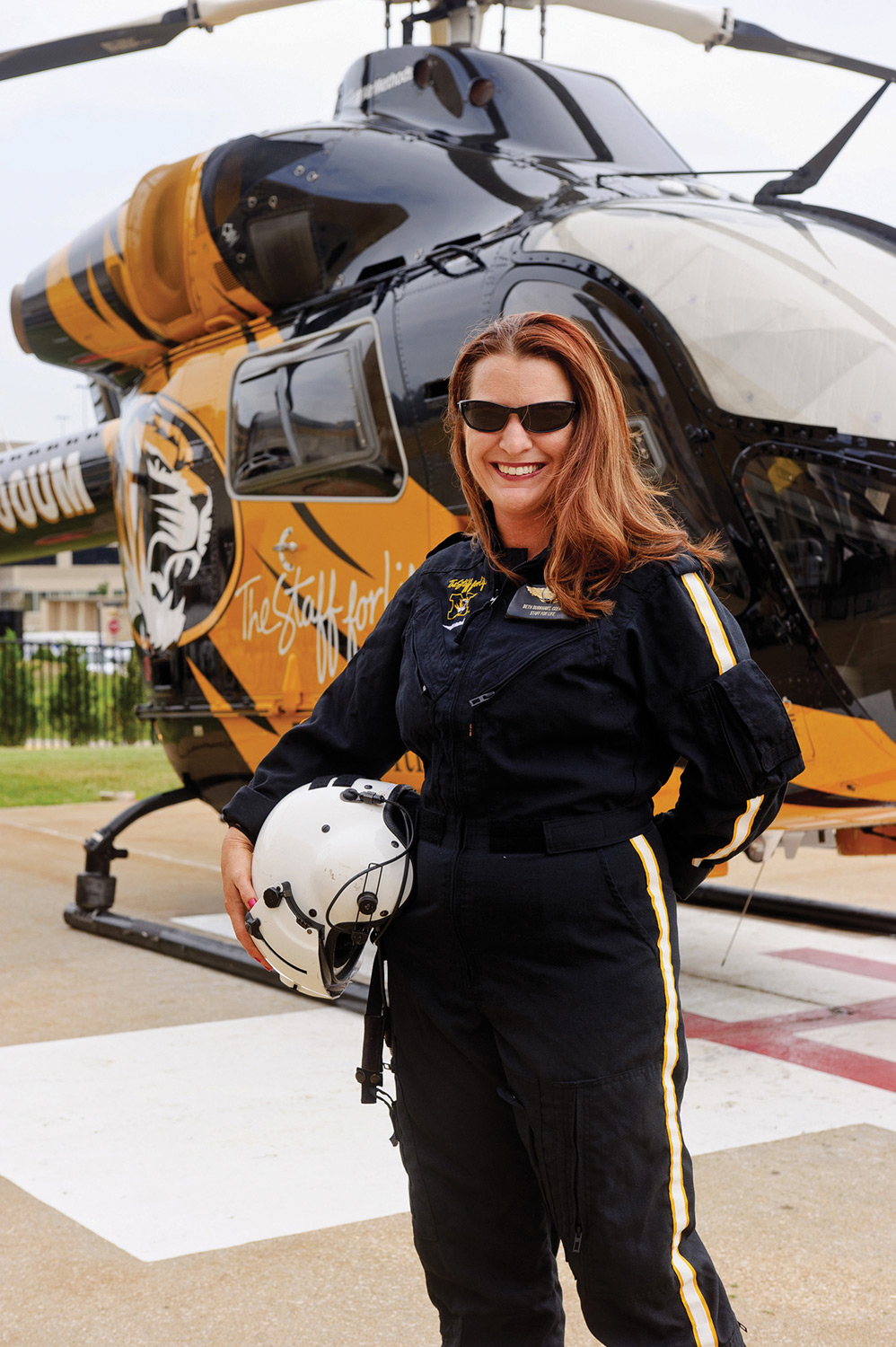 "Amazing!"
That's how Beth Burkhart would explain her job, and it is nothing short of that. Beth is a flight paramedic at University Hospital, and her passion shines through when she explains what first sparked her interest in this career. "When I was a little girl, my grandfather was in the hospital — one of the nurses took me outside and showed me the helicopter and where it came in and landed," Beth says. "From that point on, I knew that's what I wanted to do."
When she's not saving lives, she's hitting the trails. Beth enjoys an active lifestyle and is a biking enthusiast, involved in many organized rides. She also enjoys seeing the world and has a passion for adventure — "I have a huge travel addiction!" she says.
From helicopter to plane, Beth has had the opportunity to fulfill that need for travel. She recently visited Botswana and Zimbabwe. She also had the opportunity to travel to Tibet, Kathmandu, and Nepal, even adding a visit to the base camp of Mount Everest to her list.
Beth also coordinates the university's outreach program by staying in contact with surrounding hospitals in mid-Missouri. She sets up and provides classes for these hospitals to help expand and further their employees' medical education, bringing MU Health to their door step. Not only does Beth's love for her job come through in her teaching, but she also has a positive impact on her co-workers as well. Silvia Tribble, a fellow flight paramedic, says, "She is incredible at what she does, and, by teaching, she helps to bring in the next generation of medics."
7 a.m. — Beth starts her day with a mandatory safety briefing with the pilot, followed by a safety huddle with all three bases on speakerphone. "This is a time for the bases to get together as a team and know what to expect throughout the day," Beth explains.
9 a.m. — Equipment check and any maintenance that needs to be done for the day.
10 a.m. —  Next is patient follow-ups. The medics get a chance to meet their patients and their patients' families. After getting a chance to know them, Beth follows their progression throughout recovery.
1 p.m. — After a busy morning, Beth moves on to coordinating outreach communication. She sets up classes with the surrounding hospitals and provides teaching opportunities for them.
3 to 7 p.m. — The rest of Beth's day, if she's not on a flight, is dedicated to being an EMT and paramedic instructor.