Michael Trapp, Ward 2 City Councilman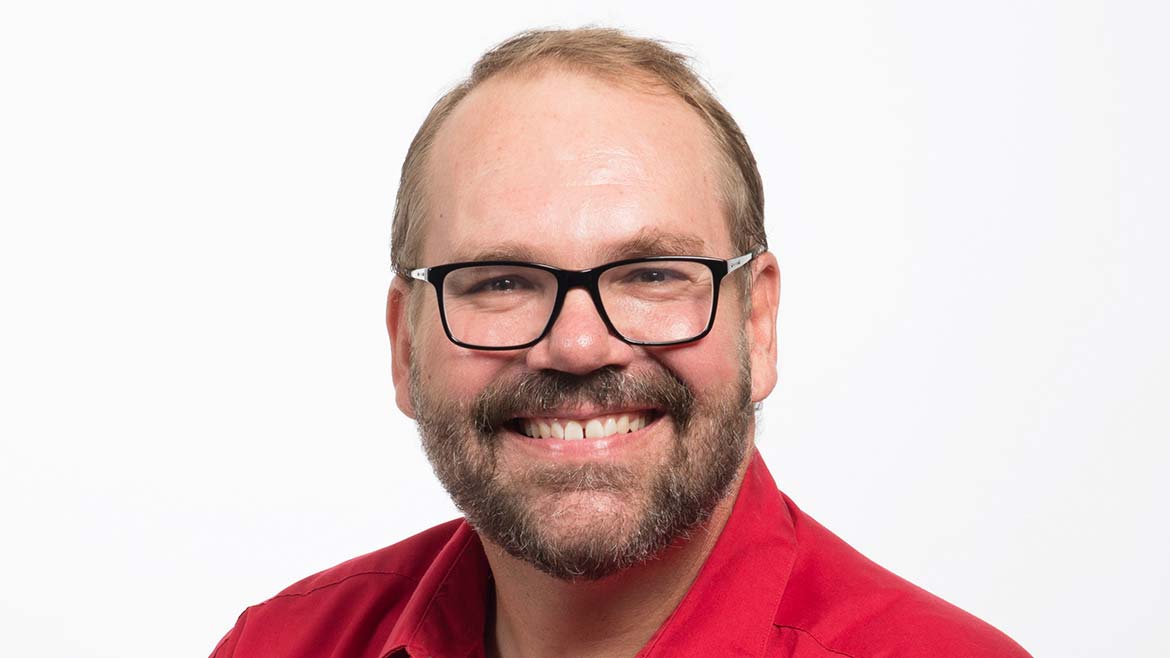 What's the most difficult challenge in fulfilling your councilperson duties?
The most difficult challenge should be balancing stakeholder interests. Those with more concentrated interests are much more likely to engage the process and push for a particular outcome. Remembering the interests of those I represent who are not as engaged and ensuring that policies and decisions benefit them as well is a constant challenge. The biggest thing by far, though, is managing the workflow. The $6,000 council stipend makes it really hard for a working person to serve. The sheer volume of reading, stakeholder meetings, emails, phone calls, and events is hard to describe. To say that city council service is not the hardest thing I've ever done would be a lie.
How do you build relationships with other council members? City employees?
Listening is the best relationship-building tool. I also try to be genuine and show interest in my peers beyond the policy matter in front of us. Looking for opportunities to spend time together is key to growing a shared understanding and sense of trust. As far as city employees, I try to serve as their champion. I understand my role is to hold staff accountable, but our city employees are hardworking and caring individuals who are worthy of support. I try to be quick with a thank you and understand all of the competing demands when progress on a particular issue is not as fast as I wish it would be.
How has your perspective on politics changed since you became a council member?
I found moving from the armchair to a policymaking position transformative. There was a lot I had to learn, mostly engineering and finance, to make good informed decisions. I found I'm a lot more pragmatic and less ideological then I would have guessed. Another change in perspective is how much city decision-making is consensus based. Media coverage is drawn to conflict. Most issues have broad agreement. The last change is my perspective on the practical realities of a legacy of infrastructure building without planning for replacement costs and unfunded pension liabilities. There is about $1.7 billion in unmet future needs, and the already crowded agenda has tempered my desire for new initiatives to improve the city. I have focused on low cost, high impact one-time investments and have tried to defend tighter and more focused budget priorities.
What are the most important issues facing our community right now?
As it is nationally, issues of race and policing are at the forefront of what our city needs to address. We have an undersized and stressed police department that is doing nothing less than a heroic job. We have 70 percent of the police officers that a typical city of our size has and high rates of youth populations and poverty, yet we still maintain average crime rates and an above average clearance rate of solving violent crimes. We also have a racial disparity in traffic stops that needs to be investigated, explained to the public, and addressed with measurable interventions to address root causes as they are identified.
We also have critical infrastructure issues to address. We need to support our strained electric grid and complete the 161-kilovolt loop to ensure reliable electricity for the region. There is an unacceptable level of risk right now because past councils have refused to address this. We need to bring electric capacity downtown and fund the fourth phase of the Flat Branch relief sewer. We are again falling behind in funding street maintenance, and, even with critical storm water investments, there is a large amount of unresolved problems. Standing still is falling behind in infrastructure investment.
We also have a growing poverty level in Columbia. Housing affordability is a serious issue, as the number of people who are burdened with greater rent than the wages they can earn in Columbia is an increasing problem. The opioid epidemic continues to grow as well.
What are your plans for resolving those problems?
I support a public process to engage the community and the police to determine together how we as a community would like to be policed and how are we going to pay for it. We need to build, if not a community consensus, a large body of people of good will who will organize to adequately fund public safety. We will not be able to add a significant number of additional police officers without additional revenue.
We need to continue to execute the City's strategic plan to do our part to address poverty and racial disparities in key indicators. Focusing on these discrete areas to concentrate our existing efforts shows early signs of success. I am excited about creating a training program for CARE graduates to train for living wage jobs in the city.
There are numerous community efforts to address poverty, mental illness, crime and violence, substance use disorders, homelessness, and unmet primary health needs. I follow these issues closely and look to increase our coordinated community response and grow our recovery oriented system of care with critical gap funding and strengthening engagement and planning with stakeholders.
To increase electrical capacity, we need to approve what is called Option A or face, minimally, years of additional risk and huge stranded costs. Sometimes, there are no good options on the table and you move forward with the "least worst" option. The voters approved bond funding, and council needs to act or be held accountable for not mitigating current risks or adequately preparing for the future.
I would love to see the fourth phase of the Flat Branch relief sewer funded before the next sewer ballot, but there is no consensus on any other funding plan. Once we have downtown sewers and electricity adequately addressed and the uniform development code in place, I think we will see a cooling of the passions regarding downtown growth.
You have a background in counseling and crisis intervention. How have those experiences helped you at the council level?
The counseling skill set is really useful in political discourse. Being able to listen and validate people's perspectives even if you disagree on a policy decision is really effective in working with people. Working with struggling people has also helped me understand gaps in our system of care and how to develop policy and gap funding to address important issues economically. I also just know an incredibly diverse group of folks from all socioeconomic groups, which informs my perspective.
You served as executive director of Phoenix Health Programs for many years. What are you doing these days outside of your council duties?
Serving on city council and being an executive director was really too much. I took a lot of the summer to slow the pace to a more sustainable level. I have been laying the groundwork for a social entrepreneurship venture, AAAAChange LLC (pronounced 4-A-Change). I am doing some consulting with Welcome Home and occasional groups with in2Action. I am going to start writing some content to address criminal justice reform from both a policy level and from a self-help education and empowerment approach.
How engaged are the citizens in Ward 2?
We have growing levels of engagement in the Second Ward. In the April elections, our turnout had increased to average. Our demographics and education levels have historically led to less engagement. With all Ward 2 council candidates running active, positive campaigns, we've seen an increase in voting, which I hope to continue growing. I probably receive less constituent feedback then any other ward, so I look for opportunities to positively engage and seek out feedback and direction on priorities and policies.
What do you wish people of Columbia knew about your role?
I wish people understood the city council does not make all the decisions on development. Landowners and developers drive land use changes. Council establishes a framework, and that framework is applied by staff. Sometimes, we have discretion on saying yes or no to particular developments; sometimes, it's a project granted by right. We don't have a Politburo that decides what will develop in downtown, or anywhere else in the city for that matter.
Your term expires in April 2018. What do you want to accomplish between now and then?
I want to see the formation of a Community Land Trust with perhaps 10 properties to permanently lock in affordability for our affordable housing subsidy programs. I want to see a voluntary program of inclusionary housing with density bonuses to support our ongoing efforts to address affordable housing. I would like to see a property tax increase for public safety to right-size our police department. I would like to complete pawn shop and secondhand store regulations to decrease the fencing of stolen goods. I want to move forward on Option A for the electric utility. I'm eager to see progress on our strategic plan. I also plan to stand for re-election to continue to address these and other priorities.
What do you see as the big challenge our community faces?
Growing poverty and a static or shrinking resource base is our biggest challenge. How we can create opportunities for everyone in Columbia to thrive is our greatest unanswered question.
Do you think the council is accurately portrayed in the media?
I think the media paints us as more contentious then we actually are. We are a smart, largely consensus-based group that operates on a high level of transparency and accountability. We are prudent with the people's money and conservative with our finances. We are diligently and successfully addressing our historic lack of funding for infrastructure maintenance and replacement. None of that is communicated as well through the media as it could be.
What's one thing we might not know about you?
One thing you might not know is that I am a fairly prolific poet. I know scores of pieces by heart and am usually happy to recite one appropriate to the occasion if asked.