Travel is something I've always loved. There is just something special about putting yourself outside your comfort zone and experiencing a way of life completely foreign to you. Immersing yourself in the culture of another and trying new things, new experiences and new adventures. With travel brings so many wonderful and unexpected things. Some of the unexpected can also be a source of stress.
Enter technology. With so many travel apps and websites available today, leave the stress of planning and finding the best deals to them, so you can be at the beach relaxing, at the art exhibit marveling or at the top of a mountain ready to begin skiing in no time.
Two questions that always arise when traveling are where to stay and how to get there. Having a clean and safe place to stay, which is also affordable, already lined out before you hit the road gives travelers a great peace of mind. Having maps to get you to your destination also helps take a lot of guess work and stress out of the travel experience.
Two apps and websites that allow you to list vacation rentals and book from your mobile app or from the web are Airbnb and VRBO (Vacation Rentals By Owner). Though similar in overall service idea, they have differences that make them each unique depending on what you are looking for.
Airbnb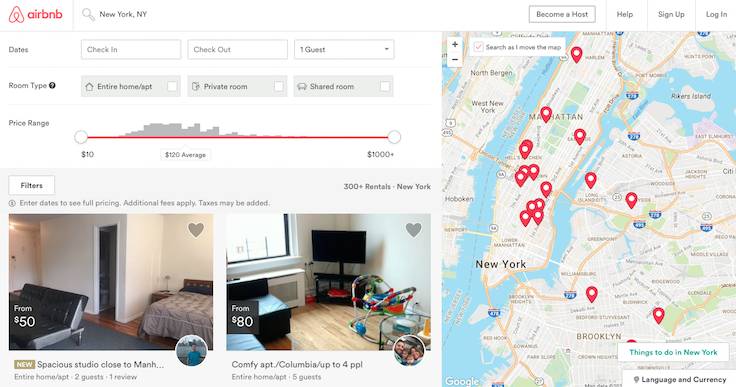 Airbnb totes the tagline, "Welcome Home." The company provides customers with unique renting opportunities in more than 190 countries. You essentially rent places to stay from local hosts from around the world. This experience is more for an adventurous traveler, who wants to experience the area from the vantage point of a local. Often, Airbnb prices can get you in fun and trendy neighborhoods without the high cost that hotels in that area would be.
The bonus is also that you feel like you're at a home away from home because oftentimes, you are renting out someone's actual home for the trip. Take the city of Boston for example. If you wanted to be in the heart of downtown Boston, hotel costs would be high and you most likely aren't in a walkable area. Choosing Airbnb could allow you to rent out a cute apartment in the heart of a walkable area that has food and entertainment for a lower cost.
Airbnb was founded in San Francisco in 2008 as a "marketplace for people to list, discover, and book unique accommodations around the world – online or from a mobile phone or tablet." Guests and hosts create profiles so that they can learn about each other before they share the rental space. Airbnb verifies the profiles and messaging system so that guests and hosts can easily communicate with each other in a safe and efficient manner. The company also manages the payment platform for the rental.
"One thing I really loved about Airbnb is the verification process that takes place on both ends of the renting process," Carrie Palombo says. She had her first experience with Airbnb last fall. Carrie works in marketing and communication for the federal government in the St. Louis area."Not only did I have to prove who I was to the property owner, people who post their properties also have to prove who they are (via methods such as Facebook). There is mutual agreement between the renter and the rentee, so everyone involved has the opportunity to feel safe and comfortable. If they don't, they can decline on either end."
Airbnb offers multiple listings at varying price points and accommodation levels, so nearly anyone can find a house that fits their cleanliness level, area of choice and price point. Some rentals allow you to rent the whole house to yourself while others allow you to crash on the host's futon for a few nights.
"I would say that the accommodations fairly represented what was online," Carrie says. "As with many things, it's really hard to know until you actually get there. I wasn't shocked one way or another, but I will admit that I was slightly disappointed with one location and more impressed than I expected with another."
VRBO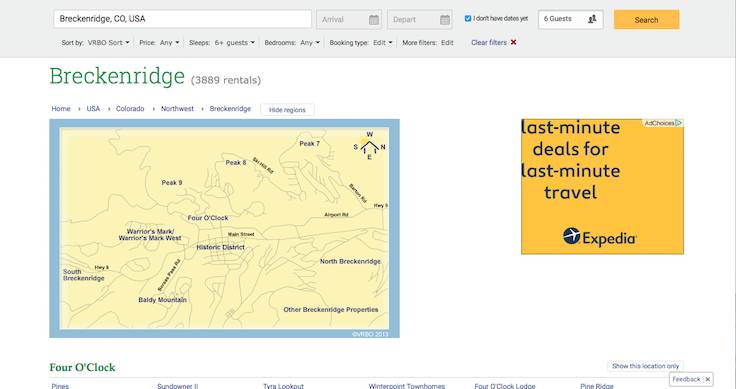 Vacation Rentals By Owners is exactly that. VBRO boasts the tagline: "Get the whole house. Your whole vacation starts here." Another part of their key messaging is "It's your vacation. Why share it?" In many regards, it offers similar services as Airbnb, though Airbnb seems slightly more user friendly and geared more toward the younger traveler. Airbnb also has options to cohabitate with the host versus always having the whole place to yourself. VRBO seems to have more houses and condos to rent that would be great for those in a higher price point. But it does seem easy to look at listings and get rental quotes.
Property owners can list their vacation homes on the site, and people can find the condos and vacation homes there. VRBO is under the HomeAway company umbrella. The site is fairly easy to navigate and helps property owners find renters and helps renters find places to stay. I found the website easier to navigate and more impressive than the mobile application.
Though VRBO is an application to connect renters with hosts, it seems like it is geared more toward helping owners list houses. Overall, it seems to have a good level of satisfaction, though some individuals have reported complaints of additional fees for listing their properties. Some properties are listed by owner directly and others by property managers. This difference is reflected in the price differences for similar locations in that those listed directly by owner tend to be slightly less expensive due to fees.
The VRBO group does do several engaging things with their clients, such as the VRBO bear. Their employees take the VRBO bear with them when they enjoy some of the properties listed on the site for their personal vacation. They share about what they loved when they get back and people can engage with the posts and photos with the VRBO bear. It allows for an interesting blog about travel experiences from the employees and their friends and family. It also helps individuals find out more about the area and rentals from that word-of-mouth storytelling.
Check out this article for tips on apps to use while you're on the road.