photos by Keith Borgmeyer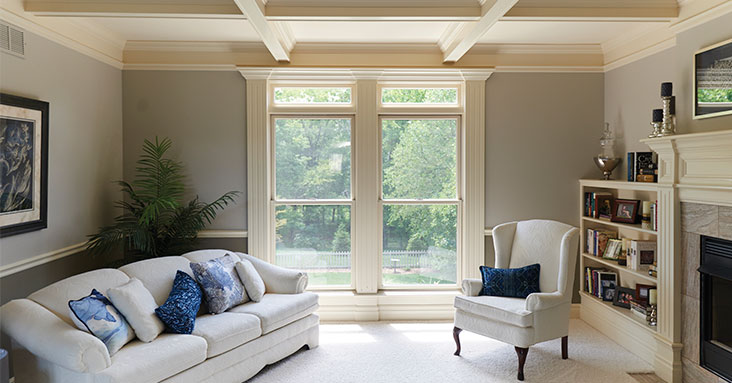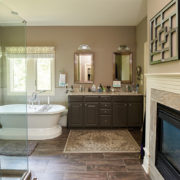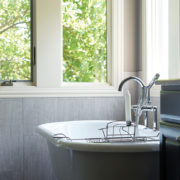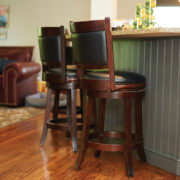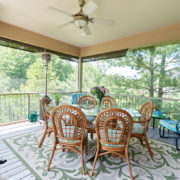 View Gallery
Jack and Jocelyn Bragg bought their home in the Thornbrook neighborhood after moving here from Kirksville. After several years, they called Kliethermes Homes and Remodeling to make some updates to their home.
What was already a beautiful home is now exactly what the Braggs had been hoping for all along. With updates such as new hardwood floors, neutral gray walls, updated kitchen cabinets, and no more awful lazy Susans, the Braggs now have a home that's perfect for them, their kids, and their grandchildren.
In the main entrance, Kliethermes used Benjamin Moore Regal wall matte. On the hearth and accent wall, they used the color equestrian gray. The dining room is welcoming and inviting with the dark navy walls.
The updates in the kitchen were done perfectly. Kliethermes switched out the old hinges for new, soft-close hinges; swapped the lazy Susan with full-out drawers; installed roll-out shelves, a trash center in the cabinet, and a two-drawer stack in the large island; replaced island panels with grooved panels; and, most importantly, painted their existing cabinets with a beautiful Benjamin Moore color, iron mountain. They also added M & S Revolution tile and backsplash and refinished the hardwood floors with Old Masters dark walnut stain.
All of Kliethermes' work was done on the main level, including the beautiful master bathroom. The wall and floor tile are both 12×14 Asia Grigio. We swooned over the bathtub and walk-in shower, surrounded by glass. One of our favorite features was the shampoo and conditioner dispensers on the wall.
The screened-in porch overlooks the Braggs' spacious backyard. Before the remodel, their view was blocked by wood beams that held the screen in place. Kliethermes was able to remove those beams, so now the family can sit on their porch and look to the west with a clear view of their grandkids playing in the backyard under a beautiful sunset.