photos by Keith Borgmeyer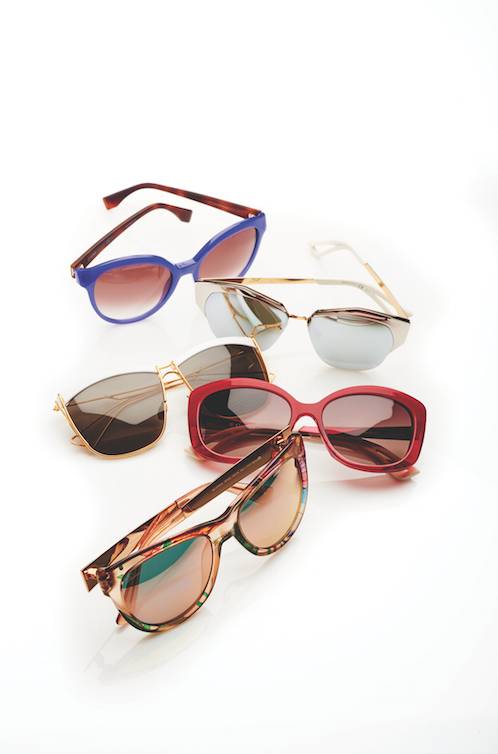 Lens: There are two types of lenses to choose from: UVB and UVA. It's important to be sure that your lenses block 99-100 percent of those rays. Too much UB light has the potential to cause cataracts and can destroy the retina in your eyes. Polaroid lenses are great for reducing glares o the beach, snow or out on the water. Keep in mind that polarized lenses don't take the place of that important UV protection.
From top to bottom: Fendi, $310; Dior mirrored, $490; Dior So Electric, $500; Dior Extase2, $380; Gucci modified cat eye Zyle frame, $400. All are available at Columbia Eye Consultants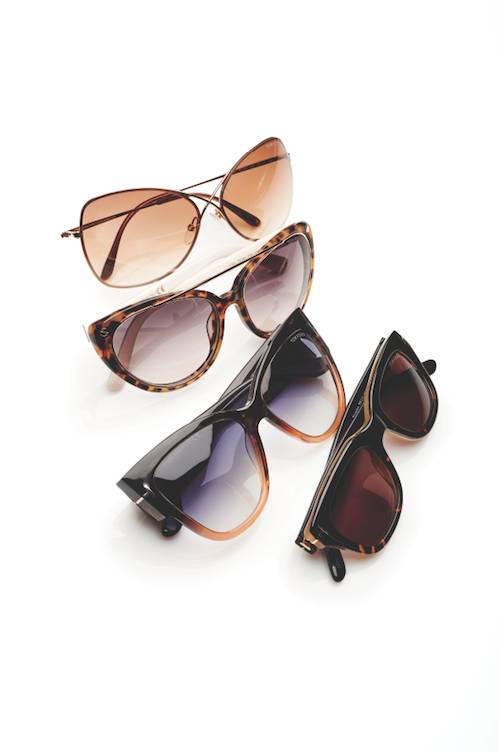 Size: Whether you have a square, oval, round or heart-shaped face, there is a perfect pair of sunglasses waiting for you. It's important to pick the right size for your face, making sure that the frame is large enough to block out the UV rays from hitting your eyes. Those eye-burning rays cause you to squint, which in the long run can cause wrinkles around your eyes. not only that, but the right size frame can help keep dust, sand and allergies out of your eyes.
From top to bottom: Tom Ford Colete, $345; Tom Ford Edita, $400; Tom Ford, Anoushka, $395; Tom Ford, Snowdon, $365. All are available at Family Focus Eyecare.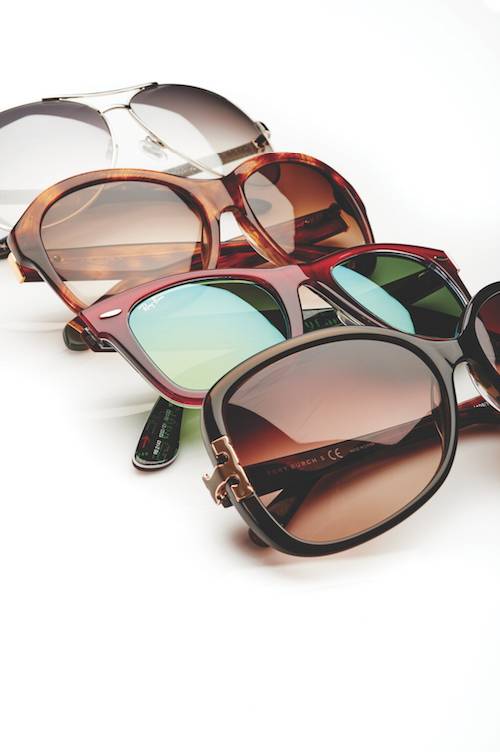 Style: There are hundreds, if not thousands, of sunglasses styles. So, where do you start when looking or the perfect pair? Knowing the size you'll need is a great place to begin. Sure, you want to look cool, but you also want to make sure your sunglasses are comfortable. From Wayfarer to rectangle, you're sure to find something that's perfect for you.
From top to bottom: Jimmy Choo Lexie, $365; Zach Posen Marlene, $155; Ray Ban, Wayfarer, $190; Tory Burch, $125. All are available at Advance Vision Columbia.