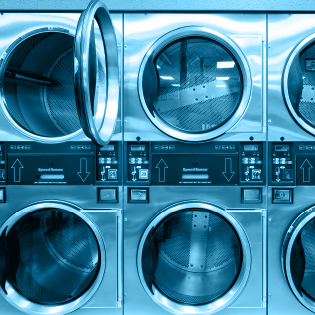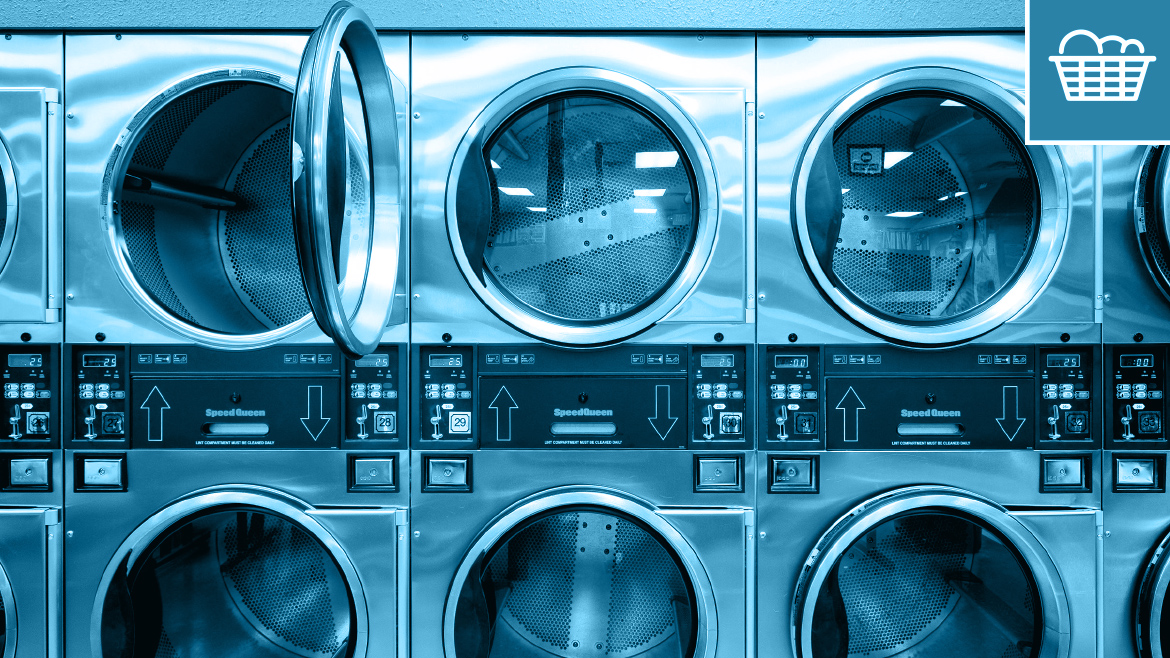 Wash. Dry. Fold. Doing laundry is a regular part of our lives. Whether separating that bright red shirt from our white tees or throwing jeans in the cold cycle, it's a routine that takes a good chunk of time during the week.
Yet compared to a local laundry service tucked behind Lemone Industrial Boulevard, we're a small piece of lint in the tumbling cycle of life.
Linen King, a commercial laundry service focused on serving the health care industry, operates out of a 53,000-square-foot facility in Columbia. Add their facilities in Oklahoma, Arkansas, and Kansas, and it's a company that processes more than 50 million pounds of linen per year. Approximately 9 million pounds of that is cleaned right here in Columbia.
Mercy Health System, in St. Louis, is the main source of linen for the Columbia plant, which opened in 2010. Trucks operated by Linen King make constant trips between the two cities, toting dirty and then clean hospital bedding, lab coats, surgical towels, gowns, cubicle curtains, baby blankets and shirts, and even floor mats.
Founding partner and CEO Leonard McCullough doesn't have to look too far back to appreciate the company's astonishing growth from its humble beginnings in the late '90s. It started with his father, L.K. McCullough, who had been running a laundry service for the food and beverage industry for a couple of decades. Little Leonard was right there with him. "I remember helping my father deliver laundry when I was two years old," McCullough says.
By the time McCullough went to Duke University on a wrestling scholarship, his father had transitioned his laundry services to the health care sector. The particular field had better potential, as washing linen was the number one outsourced operation for hospitals. The existing arrangement for the elder McCullough, however, was less than ideal, at least to Leonard. "I often saw my father going in at two o'clock in the morning, working 90- to 100-hour weeks," he says. "My father really had bleach in his blood. He was always out working on the (factory) floor, and I thought, 'Anyone who works that hard should have his own business.'"
"My father really had bleach in his blood. He was always out working on the floor." — Leonard McCullough
So father and son took the leap together in 1999. With the help of entrepreneur Kevin Jordan, they bought a small laundry from ServiceMaster in Sand Springs, just west of Tulsa, Oklahoma. Linen King began with 17 employees and around $700,000 in annual revenue. Today, it has just under 300 employees throughout all branches and an annual revenue of over $20 million.
"I think the secret to us working together is that we don't step on each other's toes," McCullough says. "I don't question my father on the operations and engineering side, and he doesn't question me on the administration, sales, and finance side."
Linen King's mission is to treat clients "like royalty," but the saying is also aimed at employees. Management makes a point to be attentive to their workforce. The Columbia plant, for example, employs about 50 workers, many of whom are African immigrants. "I've gained a great appreciation and understanding of where they come from," McCullough says. "It's amazing to see how dedicated they are and how they send a tremendous amount of money back to their family members overseas."
In addition, McCullough revealed how personal the business is to him. His own daughter has battled a heart condition and has been in and out of many health care facilities. "We've all had family members in a hospital," he says. "And we all want clean sheets and warm blankets for our loved ones. What we do is very important."
The work starts at the dock, when an incoming truck drops off soiled linen. Workers then sort them by hand. It's the only segment of the assembly line that's not automated. From there, 110-pound bags slide on an overhead rail to a tunnel washer the size of a tractor trailer. After being washed, the linen goes through hydraulic presses that squeeze out the water and move "cakes" of linen onto a conveyor and into a dryer. Finally, they are routed to an ironer for pressing or folding, put onto sanitized carts, weighed, catalogued, and wrapped in plastic for shipping. All in a matter of hours.
The precision process then starts over for the next incoming batch. If they find a stubborn stain, they'll add special chemicals and send the laundry to a separate conventional washer that can process 450 pounds of linen at a time. They also monitor the pH levels of their water to ensure all fabric is allergen-free.
It's not just about getting the dirt or contaminants out and delivering fresh-smelling sheets. Education is key to making the business run efficiently. "We work with doctors, nurses, and other staff on how to use the linens to get the most mileage out of them," McCullough says. He adds that 80 percent of all linen loss in the industry can be attributed to misuse, theft, or workers simply throwing items away.
McCullough says this type of full-service approach has enabled Linen King to earn Healthcare Laundry Accreditation Council certification, the industry's prized rating for quality and safety. McCullough says the achievement, in part, stems from employees and management adhering to 10 guiding principles, one of which is to "always realize that our business exists to serve our customers." That's a no-brainer and a basic tenet of business, but one that can often get lost in the wash. McCullough and his leadership team are determined to not let that happen. "Our desire is to show how important this business can be to the community," he says.
If their customer retention rate — over 90 percent — is an indication of being community-focused, then Linen King is spot on.
Or, perhaps, spotless.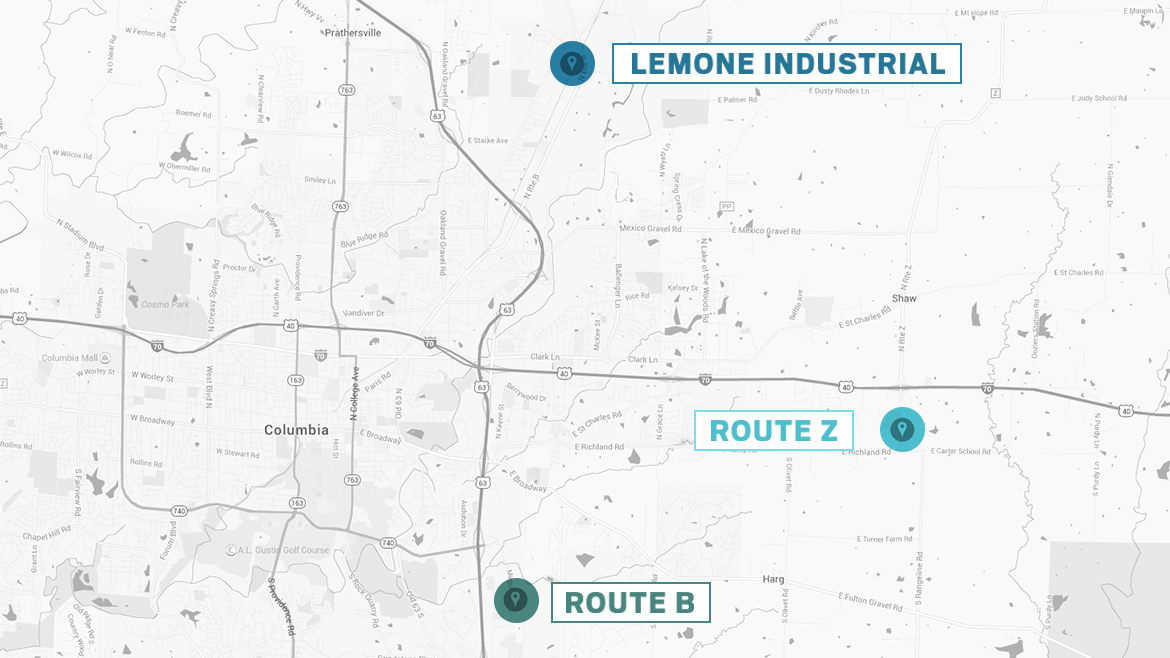 Lemone Industrial
Linen King Group LLC
Perry Legend Collision Repair
Marine Parents
OATS
IBM
CARFAX Inc.
Bryan University
Courtyard Marriott
Ryder Truck Rental and Leasing
United States Postal Service
MU Assessment Resource Center
ABC Supply Co. Inc.
Coca-Cola
Dana Limited
FedEx Ground
Battenfeld
Technologies
Gates Rubber
Quarterdeck Building – MU Health Care
Allstate Consultants
Dialysis Clinic Inc.
Missouri Crop Improvement Association
Goedecke Construction Equipment and Supplies
MU Printing Services
Daily Living Medical
Industrial Textiles
Ameren UE Training Center
MU Libraries Depository
Data Retention Services
MU Supply Chain Records Management
CenturyLink
Veterans United Home Loans
Route Z
OTSCON INC.
Chigger Creek Wood Products
Elevate Gymnastics and Fitness
Copart Auto Auction
Missouri Auto Auction
YRC Freight
Wildcat Materials
Cintas Uniform Services
Estes Express Lines
CMC Manufacturing (Central Missouri Countertops)
Capital Railroad Contracting (RR & Excavation)
Precision Precast
Statler Stitcher
Pertech
Kelley Klean Restoration Company
AsCon Construction
Route B
Environmental Dynamics International (EDI)
FedEx Freight
Engineered Plastic Components
Johnson Products
Cell-Pak
Tractor Supply Co.
Quaker Oats
Henderson Implement and Outdoor Power
Broad Building Supply
Honeywell
JM Eagle
Schneider Electric – Square D
3M
Kraft Heinz
Kelly Services
Triple L Mini Storage
Nauser Beverage
Glazer's Midwest
Con-Way Freight
Mid-City Lumber
American Air Filter
Weaver Manufacturing