The Dish: Grandma Fannie's Date Roll Cookies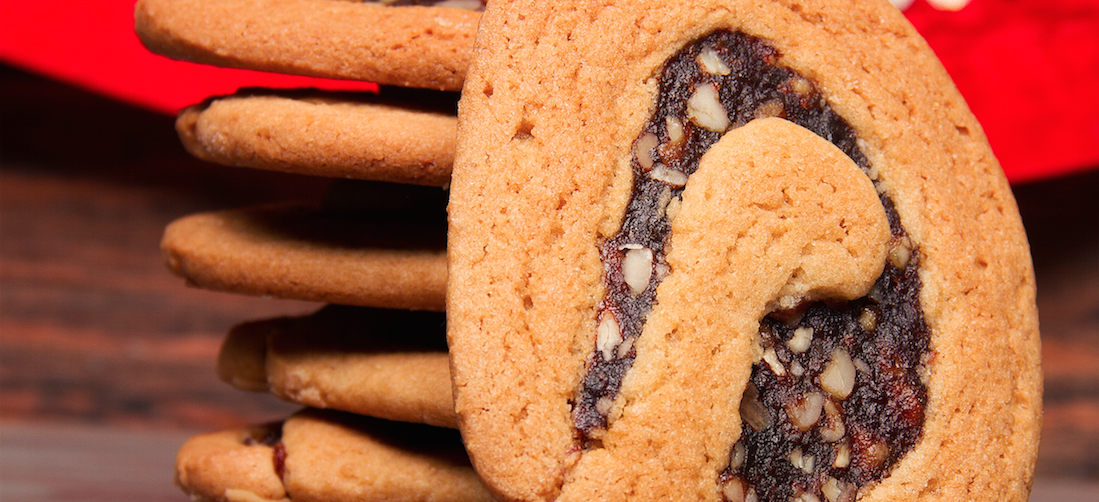 A Baking Tradition
Grandma Fannie was a baking expert. Growing up on the farm, she was a wonderful gardener with prize winning flowers, vegetables and fruit, but I think her true love was baking. Every year, she would fill the trunk of the car with baked goods for entry in the Prairie Home Fair and would always bring home lots of blue ribbons. The year after she passed away, I entered her recipe for date roll cookies in the fair and was happy to bring home the blue ribbon one more time.
I still think of wonderful times with my sweet grandma when I smell these cookies baking. I make them at Christmas just like she always did. Our family calls them Grandma Fannie's Date Roll Cookies.
Ingredients:
Dough
1 cup shortening (I use Crisco)
1 cup brown sugar
1 cup white granulated sugar
3 eggs beaten lightly
1 teaspoon vanilla
1 teaspoon baking soda
½ teaspoon salt
4 cups flour
Filling
1 pound dates
½ cup sugar
½ cup water
1 cup chopped pecans
Directions:
Mix first 7 dough ingredients well and slowly add flour. Mix well. It will be a thick dough. Divide into 2 parts and roll about ¼ inch thick. I roll out dough between two sheets of wax paper to prevent sticking.
Heat filling ingredients in sauce pan until dates melt.
Spread date mixture on rolled out dough. Roll as a jelly roll. Wrap in wax paper and refrigerate or freeze to chill thoroughly.
Grease and flour cookie sheet. Cut roll in slices, and bake at 350 degrees F for 10 to 12 minutes.
Good to keep wrapped well in freezer and bake as needed.