Baby It's Cold Outside But It's Gold Inside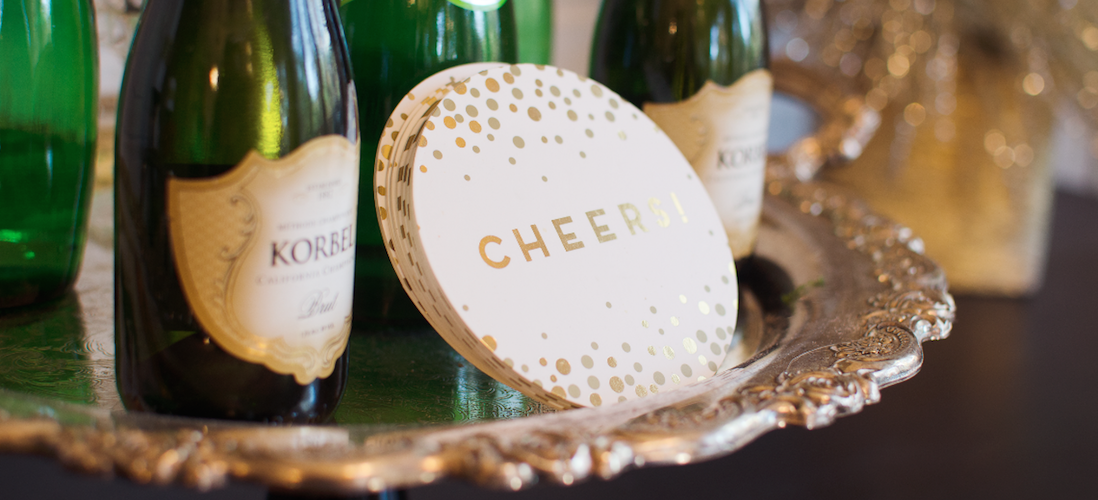 Johnston Paint & Decorating once again helped me rescue this not-so-pretty buffet that I purchased at garage sale for $40. I used my favorite cottage paint, which is sold exclusively at Johnston Paint, in black. To seal the cottage paint, I used their soft wax and buffed to make it shiny with an old shoe brush.
The hardware was a dull brass, and I love the look of bright gold, so I used Rust-oleum Universal Metallic Paint and Primer in pure gold from Johnston Paint and sprayed not only the hardware but a clear vase as well. You can pretty much spray paint anything, and you can easily become gold fingered in the process!
The chalkboard was created from an old canvas picture that my neighbor donated to me after her garage sale. I loved the gold frame and used Benjamin Moore Latex Chalkboard Paint in black. This product is available in any color. Imagine the possibilities of creating a chalkboard wall in a child's room using a fun color.
To create a holiday feel in the space, Syd Stansberry, owner of Inkling who specializes in hand lettering and illustration, preformed her magic with a gold waterproof chalk pen. She has mad skills when it comes to calligraphy.
The white candles were embellished with gold German glitter (purchased from Studio J, located in Plume) and placed on glass black candlesticks. Now get your gold on for the holidays, and let your days be merry and gold.
Resources:
Syd Stansberry, Inkling
Facebook.com/comoinkling
Johnston Paint and Decorating
http://www.johnsontonpaint.com
573-443-8755
Studio J, inside Plume