What the Pros Know: According to Tim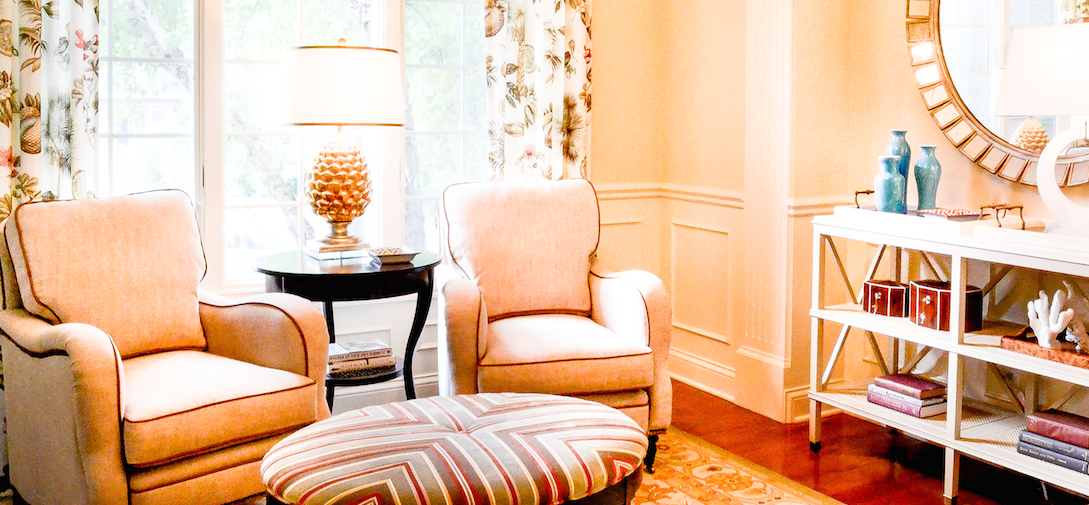 The Focal Point: How to Design a Room Around Your Art
There are a lot of ways to begin designing a space. If you have a spectacular piece of art, it can be the perfect place to start. Everyone has their own tastes when it comes to art; there are tons of pieces that I love, but there are very few that "speak to me." I can't really explain why I love these particular pieces so much. They evoke a feeling that is very hard to recreate. If you have such a "statement" piece, maybe you should consider designing an entire space around it. It gives you the chance to use special pieces that capture your attention or hold significant value.
A statement piece helps set a mood in a room, which ultimately influences the feel of your entire home. By choosing artwork that evokes the mood you are trying to achieve, you are influencing your home in the direction of your choosing.
There is a large beach photo in this room, for example, that contributes to a light and whimsical atmosphere. The beach theme is subtly reinforced with the coral upholstery color on the sofa, the pop of aqua in the ceramics, the natural cecil rug and the light sandy colors used throughout the rest of the space.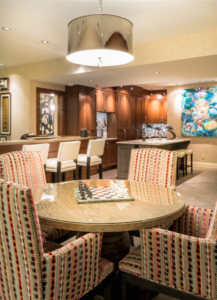 Art was used as a stepping stone in this space as well. For the most part, the space is modern and neutral, but the bright colors in the artwork were the perfect way to bring pops of color into the space that would not necessarily work without that piece of art. The art also has a very glossy finish that mimics the feel of the chromes and the cream fabrics that have a hi-gloss finish..
To help you build a room around your own statement artwork, here are a few tips to help navigate you through the process:
Let your artwork guide you when styling your room. Focus on shades of color in the piece that will help tie the rest of the space together.
– Be careful about competitive elements. Too many statement pieces can make a room feel unfocused.
– To keep a statement piece from feeling over the top, choose a classic style with a strong color scheme.
– Consider the style. While you don't want your room to feel too staged, incorporating pieces that complement the style or era of the artwork can add a cohesive touch.
– Most importantly, choose a work of art that holds meaning to you. Building a room from something you love makes your house feel more like a home.
Ready to build your room around a statement piece of art? Stop by the Studio Home showroom, and we might fine that perfect piece that really speaks to you.