September: Movers and Shakers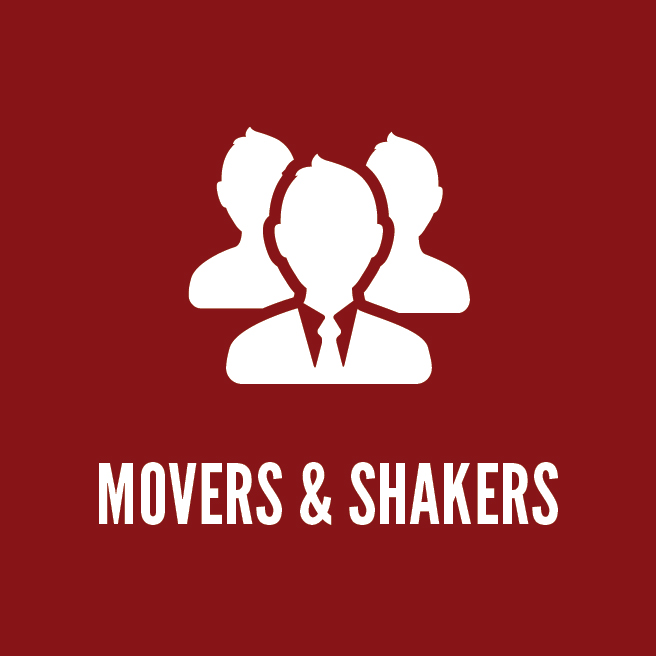 Denise Payne
In May, Payne received the Certified Relocation Professional designation from Worldwide ERC, distinguishing her from the more than 500 Realtors in the Columbia area. She also volunteers in the community with Upscale Resale for the Assistance League of Mid-Missouri and, in her spare time, bakes cookies for the league's Cookie Connection.
Heather McDaniel
The Ronald McDonald House Charities of Mid-Missouri added McDaniel to its staff in June. As a community relations assistant, McDaniel will be responsible for the management of the front office, supervision of front desk volunteers and coordination of the Family Meal Program.
Michael Trapp
City Councilman Michael Trapp was named executive director at Phoenix Health Programs, an alcoholism and drug addiction treatment and support center. Trapp has served as director of programs for the past nine years and as interim executive director since December.
Shawn Middendorf
In June, Alliance Water Resources promoted Middendorf to human resource manager. Previously, Middendorf worked for the company as a maintenance worker, operator/maintenance mechanic, operations foreman and local manager, totaling more than 17 years on the Alliance team.
Genie Rogers
The seventh annual Howard B. Lang Jr. Award for Outstanding Volunteer Service was awarded to Rogers at the City Council meeting on July 6. Geared to recognize a Columbia citizen who serves the community through devoted volunteer work, the award is named after Columbia's mayor who served from 1953 to 1957. Through her activity and chairperson positions at the Boone County Community Services Advisory Commission and the Columbia Housing Authority Board of Commissioners, Rogers has put great efforts toward helping low-income individuals and families.
Central Bank of Boone County
Central Bank of Boone County announced six recent promotions. Austin Gaughan was promoted to commercial loan officer. Gaughan is a University of Missouri alumnus and joined the bank last November as a senior credit analyst. Britany Festog was promoted to assistant manager of the Village Bank. Amanda Guevara was promoted to customer service representative at the South County Bank in Ashland. Bailey Howerton from the Downtown Bank was promoted to senior teller. Allison Burnham of Motor Bank and Megan Meyer of Boonville Bank Downtown were both promoted to teller II.
William Woods University
Four of William Woods University's graduates were elected to the college's alumni board. Karla Williams DeSpain ('80), of Columbia, is the new president of the William Woods University Alumni Association. Christi Slizewski Tennyson ('97), of St. Peters, Missouri, is the new vice president. Leigh Hailey Kieffer ('72), of Kansas City, Missouri, is the secretary, and Meredith Varnell Leslie ('95) is treasurer. They will all serve two-year terms in their new positions.
Ryan Cokerham
MidwayUSA promoted Cokerham to the position of optics product line manager. Cokerham received a Bachelor of Arts in graphic design from MU in 2008 and started at MidwayUSA as a photography specialist seven years ago. Previously, he served as a graphic designer, product information specialist and product specialist at the company.
The Callaway Bank
The Callaway Bank's corporate board promoted two employees to the assistant vice president position in July: Becca Walker and Kathy Meloy. Walker received a business administration degree from MU and will now oversee loan management and processing. Meloy will now have the responsibility of submitting Home Mortgage Disclosure Act data for the bank. She attended Columbia College, where she received her B.S.A. in business administration.
Dr. Michael LeFevre
MU Health Care announced that LeFevre is the new medical director of population health. Currently, LeFevre is a family medicine physician with MU Health Care as well as the vice chair of the Department of Family and Community Medicine and Future of Family Medicine professor at the MU School of Medicine. In his new role, LeFevre will take actions with MU Health Care to strengthen the health and health care opportunities for Missourians.
Hamilton Trinidad
Central Trust Co. in Columbia hired Trinidad as the company's new vice president and senior portfolio manager. With his 20-plus years experience in the financial services industry, Trinidad is a Westminster College alumnus with a Bachelor of Arts in business administration. His new role will make him responsible for structuring and managing customized investment portfolios with clients to meet their specific goals.