Engagements: Lauren Price & Chris Sutterer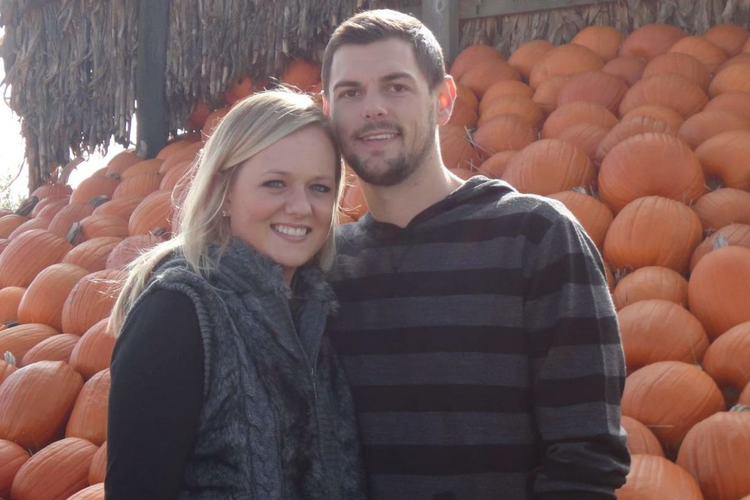 COMO Living Engagements is sponsored by Betz Jewelers
When Chris Sutterer and Lauren Price look back on their three and a half years together, a few key moments pop up: the tailgate where they had their first date, evenings by the water and the few days they spent without electricity in the dead of winter keeping each other entertained.
But one of their most important moments together was almost ruined, Lauren says. The couple was just arriving at their hotel in Breckenridge, Colorado, when Chris asked if she wanted to ride the gondola to the top of the mountain. Lauren, exhausted from the 11-hour drive, said she didn't want to go. It didn't make sense if they'd be travelling up the mountain the next morning anyway.
Inside their hotel room, Lauren gazed out the window at an amazing view of the Rocky Mountains. She said she "couldn't be any more happy." At that moment, Chris decided to improvise. With one hand behind his back, he told her, "I think I know something that would make you even more happy." He revealed the ring on his pinky finger, and Lauren started to cry.
Now the couple plans to be married on the beach in Destin, Florida, on June 4, 2016. They look forward to starting a family together; Lauren says one or two will do. But, above all, they're looking forward to many more days making each other laugh.
"Communication is key, and it's always a work in progress," Lauren says. "But we are supportive of each other and truly want the other to be the best version of themselves they can be."