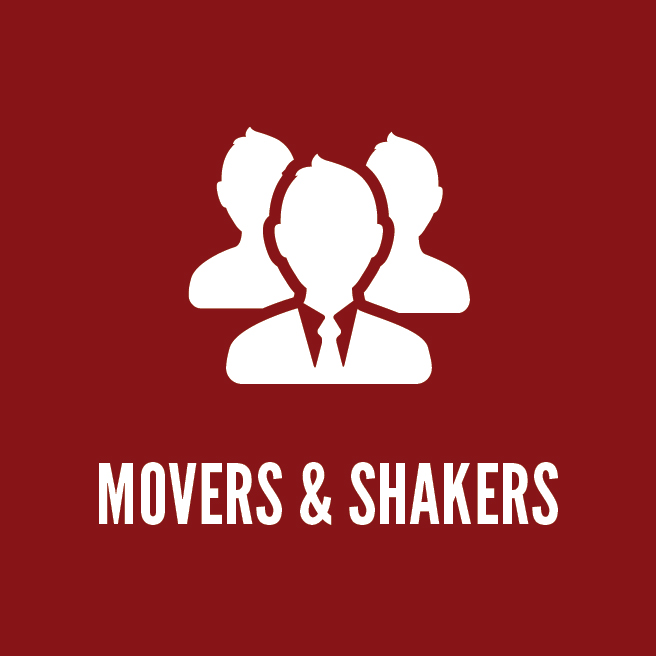 Great Circle
Great Circle has announced several new positions. Leslie Wiss was named director of trauma informed services, previously serving as senior therapist in the education department. Joseph Beck was named director of residential treatment services for the eastern Missouri region. Beck previously served as vice president of operations and community-based programs for the Midwest Foster Care and adoption association. Mary Sherfy was named chief marketing officer. Previously, she directed marketing and communications for St. Anthony's Medical Center.
David Starrett

Columbia College announced Starrett as its first provost. He will replace Terry Smith, who served as executive vice president and dean of academic affairs for more than 18 years. Prior to becoming provost, Starrett worked as an administrator and professor of biology at Southeast Missouri State University. He will oversee academic offerings, accreditation, assessments and the library at Columbia College.
Caledon Virtual

Alicia Troesser was recently hired as senior graphic designer for Caledon virtual after graduating from Columbia College with a graphic design degree. Matt LaCasse was hired as content marketing specialist and will write and edit websites, flyers and social media.
Providence Bank

Eric Morrison has been appointed Columbia market president at Providence Bank, and Missy Bonderer was promoted to assistant vice president and banking center manager.
Diane Noah

Noah, executive director of HomeCare of Mid-Missouri, recently received the Leadership Award at the Missouri Council of In-Home Services' annual conference. Noah has worked for HomeCare of Mid-Missouri for 17 years and is currently the MCHS president.
Don Smith

Smith was named director of mergers and acquisitions for MFA Oil Co., a farmer-owned cooperative based in Columbia. With more than 25 years of experience, he joins the company after serving as CEO of Midwest M&A advisors in St. Louis.
Commerce Bank

Robby Miller, president of Mexico Heating Co., joined the Commerce Bank Advisory Board of Directors. Two other Commerce Bank employees expanded their roles: Jennifer Bradley, vice president and regional retail sales manager, is now branch manager for the Commerce Bank Columbia Brown School Road location, and David Whelan, vice president and group manager, is now branch manager for the Commerce Bank Hy-vee location.
Lori Ehlert

Ehlert was promoted to general sales manager at KRCg CBS 13, Columbia/ Jefferson City. Since April 2014, Ehlert worked as local sales manager for the KRCG sales team.
Carrie Gartner

Gartner was hired as the new executive director of the board of the Business Loop Community Improvement district. She recently served as executive director of the downtown Community Improvement district and was approved for the Business Loop CID on April 22.
Denzel Patterson

Boone County National Bank welcomed Patterson as its newest mortgage loan officer. Patterson graduated from the University of Missouri in May 2013, earning a bachelor's degree in business administration with an emphasis in banking and finance. He has more than four years of experience working in financial services.
Derin Campbell

Campbell, Boone County's chief engineer, was named south central vice president of the National Association of County Engineers. NACE, a nonprofit organization that voices America's need for safe county roads and bridges, also welcomed Campbell as chair of the Structure Committee. He will serve as the representative for Short Span Steel Bridge Alliance.