Day in the Life of a Barista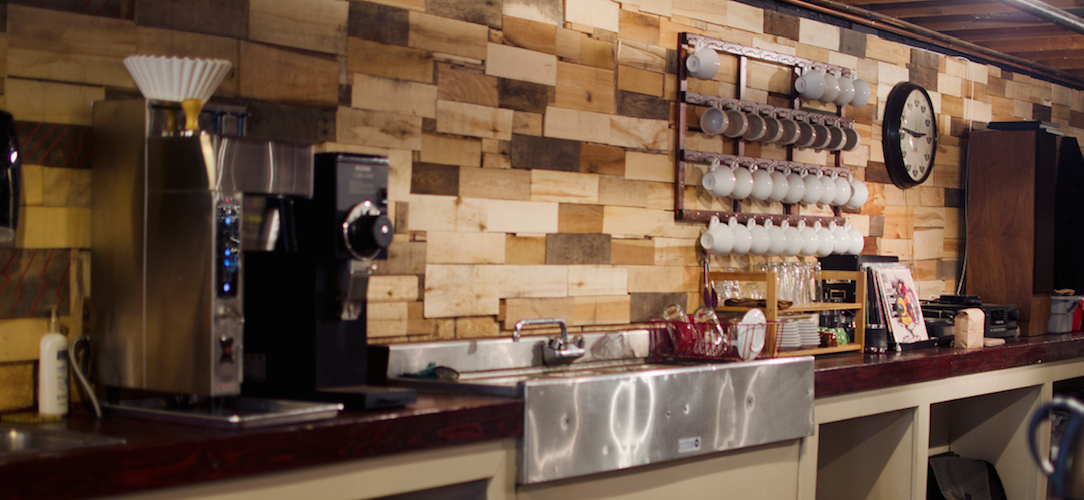 By the time 10 a.m. rolls around, Dale Bassham has already downed more cups of coffee and shots of espresso than most of us consume in a day, but it's all part of the territory. As owner of Shortwave Coffee in Alley A downtown, Dale likes to think of his coffee bar as a sort of farmers market. From seasonally sourcing his coffee, to selecting beans when their flavor will "pop" the most and nurturing each roast to its optimal quality, Dale puts a lot of TLC into every cup he serves.
"There's nothing I can do to make coffee better than it already is," Dale says. "My task is to preserve the quality that already exists inherently within it."
Dale found his knack for management and obsession for coffee when he started managing a Barnes and Noble Café in 2004. After the coffee bug bit, he worked for almost a decade at several different coffee shops, at the bar, as a roaster, as a trainer and every job in between. Finally, he decided to go out on his own, and Shortwave's doors opened in February of 2014.
The name Shortwave comes from Dale's father's and grandfathers' work as radiomen. Just as a shortwave signal both receives and transmits radio signals, Dale says he hopes to strengthen and preserve the quality of the coffee beans he serves his customers.
5 a.m.: "I'm a strong believer in old man time," Dale says of his morning ritual. He likes to spend the first hour of his day drinking coffee (of course), going over his tasks for the day and relaxing before heading to the shop.
6 a.m.: Before Shortwave opens its doors, Dale gets ready for the morning rush by testing the machines, having a cup — or five — of coffee and getting everything ready for the day.
7 a.m.: As soon as the doors open, Dale and his team prepare for the morning rush. Because Shortwave operates more as a coffee bar than a café, mornings are by far the busiest time.
11 a.m.: During the afternoon lag, Dale catches up on things that most small-business owners have to take care of, such as fixing broken pipes, changing light bulbs and taking out the recycling. "If you're an entrepreneur, it's best not to calculate your weekly hours," Dale jokes, adding that it's the little things that add up to what owning a business is all about.
3 p.m.: During the week, Shortwave closes its doors at 3 p.m., though Dale says they hope to start closing later in the future. The busy owner uses this time to catch up on bookkeeping, bank runs and balancing drawers.
6:30 p.m.: To get their name out in to the community, Dale and his team can be found doing everything from catering, to coffee demonstrations, to coffee education and barista training. "My wife and I don't have children and right now; Shortwave is our child, so we're putting everything into it that we can," Dale says.