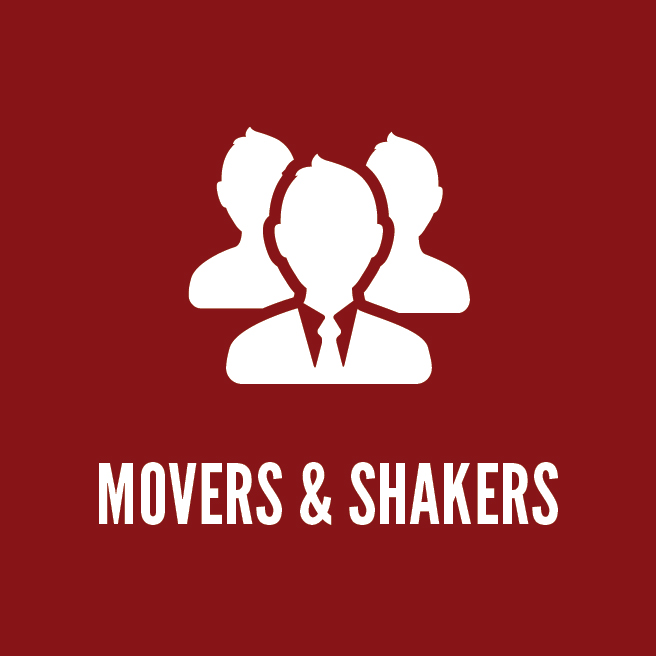 Angela Scott
Daniel Boone Regional Library appointed Scott as the regional technical services manager. Scott will manage much of the online operation of the library, including its extensive online catalog and interlibrary loan system. Previously, Scott worked at DBRL as a children's librarian and cataloger.
Kristi Shinn
Shinn will replace current Derby Ridge Elementary School Principal Jeri Petre, who will become the first principal of Battle Elementary School in fall of 2015. Shinn is currently the principal at Main Street Elementary School in Troy, Missouri, where she was awarded a Missouri Distinguished Principal Award in 2011.
Abby Underwood
MidwayUSA promoted Underwood to financial manager-accounts payable. Underwood started at Midway in 2007, worked her way through Columbia College's business program and earned her bachelor's degree in 2009 and MBA in May 2014. Underwood will oversee all aspects of the accounts payable process in her new position.
Josh Briscoe
United Rentals named Briscoe branch manager of its Columbia location. United Rentals is the world's largest equipment rental company, and its Columbia location has been open on Paris Road for TK years. Briscoe was transferred to Columbia after serving in branch management positions in St. Louis and Topeka, Kansas.
Peggy Kirkpatrick
After a brief retirement following 22 years as executive director of the Food Bank for Central and Northeast Missouri, Kirkpatrick was named interim director of the Heart of Missouri United Way. Kirkpatrick will oversee the transition to a new director; Director Tim Rich will be leaving the organization for an executive position at Texas-based International Technology Development. Kirkpatrick retired from the Food Bank in December.
Emily Mora
Central Trust and Investment Co. added Mora as fiduciary services coordinator at its Columbia location. Mora's business experience includes both law and finance, and she has worked with the Cole County prosecuting attorney's office and various law firms in Missouri and California.
Matt Kitzi
Armstrong Teasdale, an international law firm, appointed Kitzi as co-chair of Armstrong Teasdale's emerging companies industry group. Kitzi, who is based in Columbia, will be joined by co-chair and fellow Armstrong Teasdale partner Jennifer Byrne, who works out of St. Louis. The two will handle the firm's services to startup companies.
Jet Ainsworth
Visionworks Marketing Group added Ainsworth as account services manager. Columbia residents might know Ainsworth as Jet Roberts, the name he used as a morning radio host at 106.1 FM for 14 years. Ainsworth also made appearances on KOMU 8 and was a columnist for Inside Columbia. He joined Visionworks in November.
Edward Elsea
Elsea will be the new principal of Lee Expressive Arts Elementary School beginning next fall. Elsea is currently a principal in Lebanon, Missouri, and has 13 years of experience as a principal. His predecessor, Karen Burger, recently announced she will retire at the end of the 2014-2015 school year.
Mack Rhoades
Rhoades will be the University of Missouri's next athletic director, and he is set to assume control of the school's athletic department beginning in April. He will be replacing Mike Alden, who announced in January that he will be stepping down from the position after 17 years. Rhoades was the vice president of intercollegiate athletics at the University of Houston. Prior to that, he was athletic director at the University of Akron.
Boone County National Bank
Six BCNB employees were promoted within the bank's customer service department: Sarah Stevens, Steven Denney, Jon Rogers and Robert Crabtree are now customer service representatives, and Jennifer Dampier and Marissa Grimmet are now senior customer services representatives. Additionally, BCNB named James Peck as the new vice president of agricultural lending, where he will expand the bank's role in Boone County's farming and ranching.
Kristie Pealer
Pealer is U.S Cellular's new business sales executive for mid-Missouri. In the position, Pealer will use skills in both marketing and customer service and aim to find creative wireless solutions for area businesses. She has more than 17 years of experience in the industry.
Landmark Bank
Joan Gabel and John Wright accepted positions on the bank's advisory board, where they will help direct the bank's policy and strategy. Gabel is the dean of the MU College of Business, where she has served since 2010, and Wright spent 2013 to 2014 serving in the Missouri House of Representatives.
Ronna Tresslar
Callaway Bank promoted Tresslar to mortgage loan originator at Callaway Mortgage Group, a division of the bank. Tresslar will be working with homebuyers to find appropriate lending options, including government lending programs. Tresslar completed her undergraduate degree and MBA at Lincoln University.
Mary and Greg Ropp
The Ropps will lead a six-person community campaign team for Heart of Missouri United Way, which seeks to raise $3 million in pledges from the mid-Missouri community. Other tri-chairs of the 2015 community campaign team include Mike and Sarah Messer and Bev and Allen Curtis.