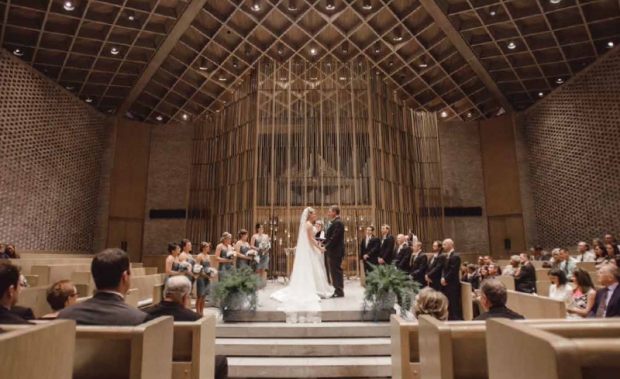 It all started with a night on the town. Tony and Liz Gragnani met through mutual friends in January 2010 in downtown Columbia. It didn't take long before they knew they were meant to be together. Tony got down on one knee in March 2012 at Ragtag Cinema. From that point on, they planned their wedding, and when it came down to it, the only thing they had to worry about on their special day was who would feed their dog, Toby.
Columbia wasn't the obvious choice for Tony and Liz. He's originally from St. Louis, and she's from Jackson, Missouri. The two spent nearly 10 years here, both getting their undergraduate degrees from the University of Missouri. Tony also received his master's and specialist degrees from MU, and Liz received her Master of Education in school counseling from Stephens College. Tony had also been teaching with Columbia Public Schools since 2006. With the option of having an out-of-town wedding, they had a tough decision to make.

"We had spent nearly 10 years here, but I knew I wanted my wedding at Stephens Chapel and my reception at Kimball Ballroom," Liz says.
The day seemed to go perfectly smoothly with the help of the vendors that were putting everything together.
"Our wedding planner, Natalie Imhoff of The Bridal Solution, was the key to getting everything to run smoothly," Liz says. "She introduced us to our wonderful photographers at Love Tree Studios and recommended Allen Anderson's Just Fabulous Flowers in Ashland. I completely trusted all of our vendors and Natalie, which left me and my mother with nothing to worry about."
Entertaining guests was a high priority for Tony and Liz. They had dueling pianos from The Big Bang in St. Louis. "They were perfect for our reception and made sure everyone was having a great time," Liz says. "This gave Tony and I the chance to celebrate with all of our family and friends."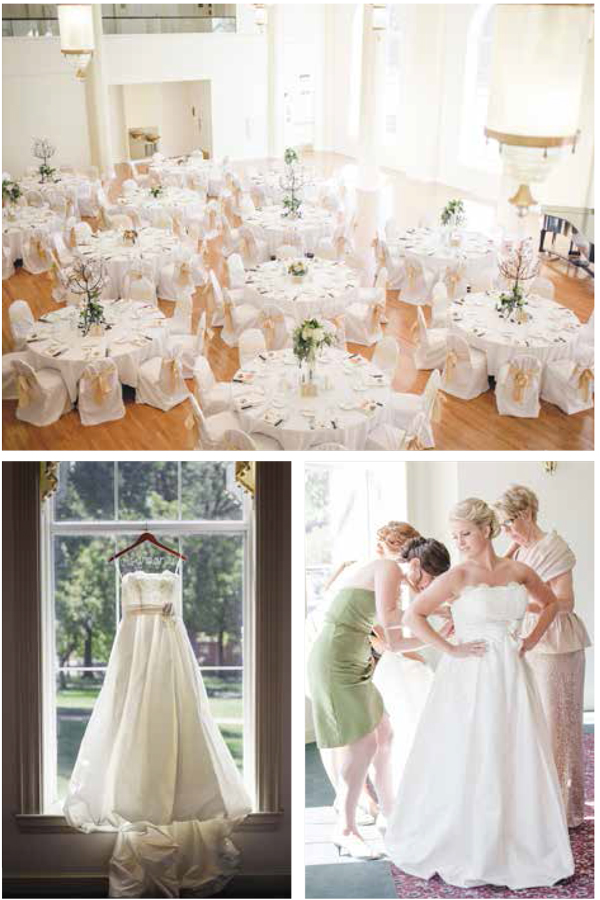 Fresh Ideas Food Service provided the delicious food at Tony and Liz's reception. "I heard that everyone absolutely loved all of our food, which was one of the most important things to Tony and I," Liz says. "I got the most comments about our beef wellington appetizers, our duet entrée with filet and salmon, and our bruschetta appetizer bar."
Wedding planning can't be done in a day, but with the help of great vendors, it sure can speed up the process. The best thing to hear from a bride after her big day is, "I wouldn't change a thing." Good thing that's what Liz said, too.