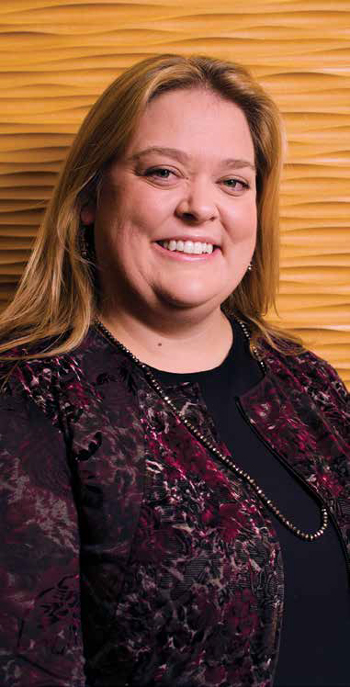 Medical Director, MU Thompson Center for Autism and Neurodevelopmental Disorders
Age: 35
Years in Columbia: 17
Original hometown: Herndon, Virginia, and Chesterfield, Missouri
Family: My husband, David; son, Alexander; and daughter, Isabella
Favorite restaurant to frequent: Thip Thai
What I do for fun: I love to travel, ride bikes around town and the neighborhood with my family and read some of my favorite books!
On a typical weekday night, I am: You can usually find me fixing dinner with my family, helping my kids with their homework, getting to bed at a decent time and then working (again)!
Moment in my life that defined me personally or professionally: My husband and I got married young and had my son while I was in college. We had both decided to further our degrees, so I was still on track for medicine school at the University of Missouri when he was born! It wasn't easy, but it challenged me and taught me time management and the importance of being supportive of one another.
In a single word, I am: Resilient
The question I hate getting: Oh goodness…"Do vaccines cause autism?"
The person I admire most and why: I most admire the parents of my patients that I work closely with at The Thompson Center. They teach me more about the human spirit, love and resiliency than I could ever teach them.
What I love most about my job: Every day at work, I'm able to be a voice for children every day. Every decision I make, I make while keeping the children in my mind and thinking about what is truly best for them.
Favorite flower: Hot pink Gerber daisy
Favotite accessory: Kaleidoscope necklace
Favorite cocktail: Cake vodka and raspberry lemonade
Guilty pleasure: Watching TV (in my "spare" time)
Hobbies: Traveling and reading
Favorite charity event: Thompson Center "It's in the Cards" Gala. This will be our 9th year, and it's happening on April 30 at the Renaissance Grand Hotel St. Louis, Mo. This year, our co-chairs are Matt and Mackenzie Carpenter. A huge thank you for helping us make it happen!