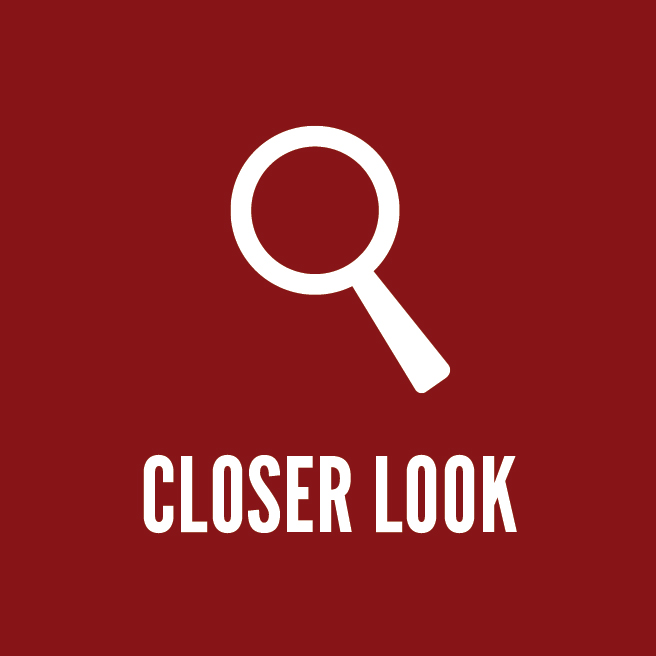 Lo & Behold
Lauren Swartz had the Columbia woman in mind when she opened the doors of her new store, Lo & Behold, for the first time on Nov. 15. Lo & Behold, located at 1013 E. Walnut St., Suite 100, carries women's clothing and accessories. "The pieces are beautiful and creative and reflect the individuality in a woman," Swartz says. The business carries mostly California- and Australia-based designers such as Greylin, Gypsy05 and Black Orchid. Swartz is an experienced businesswoman who ran her family's coffee shop in Moberly for the past four years and owns a construction company, through which she still flips houses.
Contact: Lauren Swartz, 660-998-0154
Koala Center for Sleep Disorders
Richard Bohon became interested in treating sleep apnea when he was diagnosed with it. On Sept. 5, he opened the Koala Center for Sleep Disorders. Although he doesn't diagnose patients, he makes dental appliances for those referred to him by hospitals. These appliances often help with sleep apnea. Koala Centers are located in several states and continue to expand. The Columbia location is the first in Missouri. Bohon's goal for the new center is to provide a service for the mid-Missouri community so that individuals can sleep, breathe and live well.
Contact: Dr. Richard Bohon, 573-303-5501
Vinyl Renaissance & Audio
A popular Kansas City music and audio store now has a location in Columbia. Vinyl Renaissance & Audio of Columbia opened its doors Nov. 1 at 16 N. 10th St., Suite 101. Columbia manager Nick Soha says the Columbia location is similar to its Kansas City counterparts but doesn't have a service department. It focuses more on vinyl and has the largest new and used vinyl selection in mid-Missouri. The company saw opportunity in Columbia because it's a college town, and Soha says Vinyl Renaissance & Audio's knowledgeable staff will add something to the area.
Contact: Vinyl Renaissance & Audio, 573-397-6792
Extra Help Inc.
Extra Help Inc., a Marion, Illinois-based employment, payroll and workforce services company, has moved its Columbia office to a 1301 Vandiver Drive, Suite B and will now be offering additional services. The new location opened its doors on Oct. 13 and will provide payroll services along with the addition of comprehensive workforce-management solutions that allow for outsourced employee management. Previous to the relocation of its office, the Columbia location provided payroll services and timekeeping solutions for its clients. In addition, the company will now provide payroll services along with full-service staffing and recruiting, direct-hire recruitment services and benefits management.
Contact: Extra Help Inc., 573-442-2648

Moe's Southwest Grill
Moe's Southwest Grill opened with a bang on Oct. 23 by treating its first 100 guests to free burritos for a year. The Chipotle-style grill is located near the University of Missouri campus, at 308 S. Ninth St. Franchise partner Jeff Offutt hopes to familiarize MU students with the brand. He plans to open more locations in Missouri soon, so many students will also have Moe's locations in their hometowns. Moe's is known for its "Moe Mondays," a weekly event where customers can get a burrito, drink and chips and salsa for $5. "I think Moe's is a great complement to Chipotle," Offutt says. "Chipotle doesn't do a great job for value-seekers."
Contact: Moe's Southwest Grill, 573-442-6191
Boss Taco
Austin, Texas-style food-truck tacos can now be found in Columbia. Lindsey Spratt named her new business, Boss Taco, after her cat Bruce, whom she lovingly calls "the boss." She lived in Austin for eight years and never stopped craving the Mexican-style street cuisine after moving back to Columbia. Spratt prepares her tacos in Broadway Brewery's kitchen, where she's the kitchen manager, and then caters them out or sells them in other restaurants. She hosts taco Tuesday at Logboat Brewing Co. and is talking with other local restaurants about opening up in their spaces. Her goal is to sell the tacos five nights a week in the future.
Contact: Lindsey Spratt, 512-363-0477​