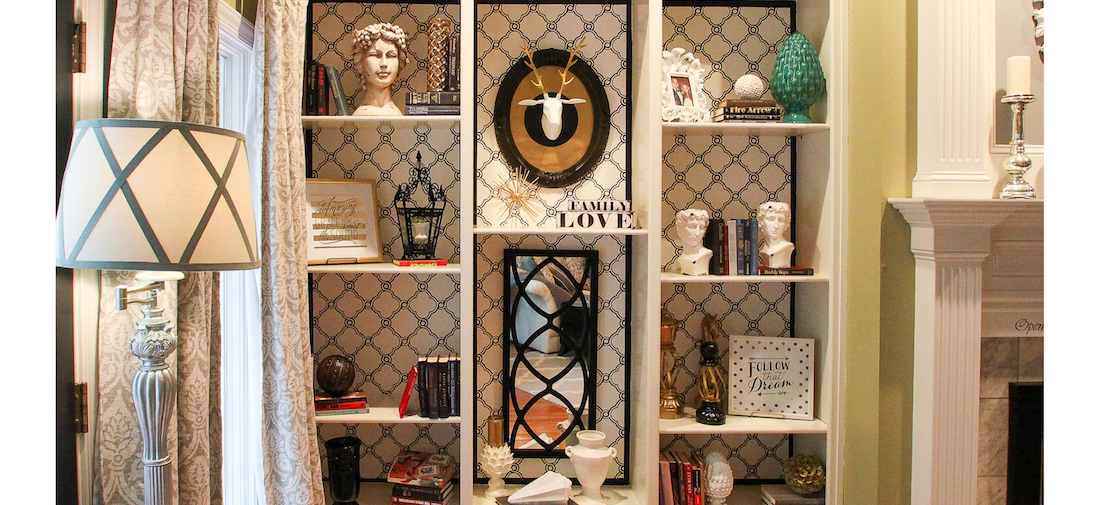 Boring bookshelves are a thing of the past with this modern take on a classic piece.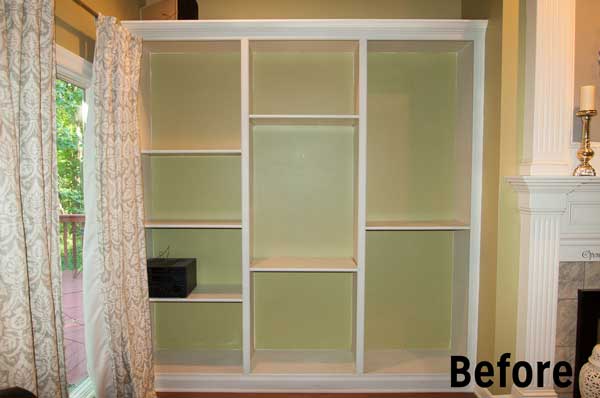 Time for project completion: Five hours
Project level: Intermediate
Supplies:
• 1 double roll Inspired by Color black and white Easy Change Wallpaper, Sherwin-Williams, $67.48
• 1 quart all-surface enamel black trim paint, Sherwin-Williams, $22.89
• Leftover white trim paint
Extra supplies:
• Chess pieces, Hobby Lobby, $5 on sale
• Gold art prints, Hobby Lobby $30
• Deer head, Marshall's, $18.99
Tools:
• Scissors
• Ruler
• Tape measure
• Razorblade
• Sponges and rags
Step by Step:
1. Remove all items from bookcase.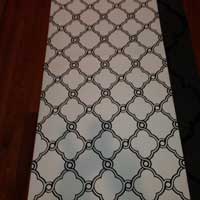 2. Select your sure-strip completely removable wallpaper from Sherwin-Williams. Note: I used pattern AP7480 from Sherwin-Williams' Inspired by Color in black and white. I chose to use a border not only for the look but also for ease of installation; I didn't have to cut it to fit. The width was 28 inches, and my shelf was 30 inches, so I chose to paint a black border in the remaining space.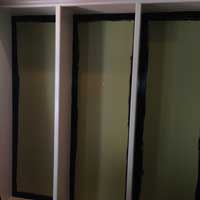 3. Remove the shelves, and paint them with a fresh coat of paint. Don't forget to paint the trim of the bookcase with the same color. Note: I used leftover trim paint from my last project, "Shut the Front Door," in the August/September issue of CH.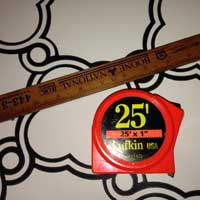 4. Measure the length of the shelves, and cut the wallpaper to fit leaving a 1-inch border on all sides and the bottom. A razorblade slid against a straight ruler works great for cutting through the paper.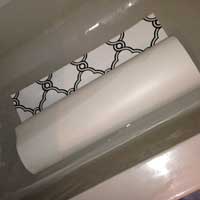 5. Roll the paper, and place it in a bathtub filled one-third of the way with water. Soak the paper for 30 seconds.
6. Remove the paper from the water, and book it together, pasting the glue lightly against the glue for five minutes.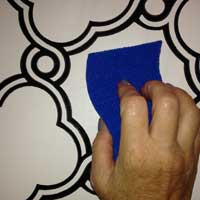 7. Place the paper on the back of the bookshelf, and smooth it down with a clean sponge. Press down firmly to remove wrinkles and extra paste from the paper.
Note: Keep a clean sponge and rags handy to clean up the paste that will drip out of the paper.
8. After the paste is dry, add the shelves back into the bookshelf. For a more modern look, vary the spacing on the bookshelf.
Extras:
9. Spray paint some of the extra knickknacks gold to coordinate with a more modern look.
10. Add a few books in with my modern elements.