Columbia's Impact Players
They give teammates confidence to win. Coaches can rely on them for explosive performances. They're key to their team's accomplishments. Impact players are few and far between, but here our five of the CBT's favorite tours de force on the local sports and fitness scene.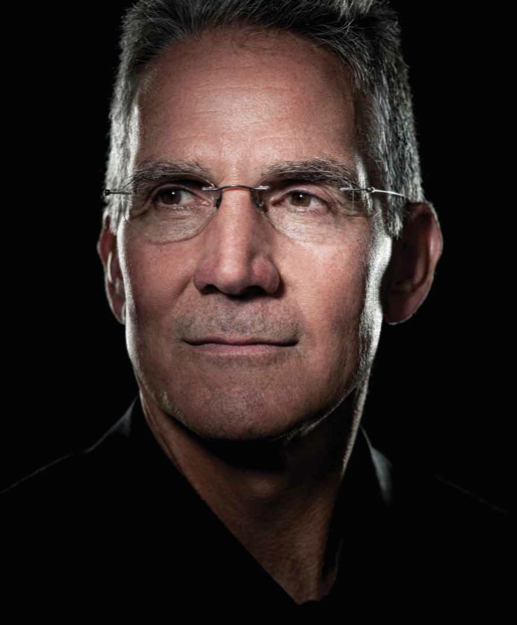 Mike Alden, director of athletics at the University of Missouri
Alden is the coach of the coaches for the $85 million business that is Mizzou Athletics, and for that reason, he is our No. 1 Impact Player.
Years in current position: 16
Professional background: Marketing representative (Burroughs/Unisys Corp.), 1980-82); marketing representative (Beecham Products), 1982; college football coach, 1982-1985 (University of Evansville, University of Pennsylvania); college athletic administrator (Arizona State University, University of New Mexico, Texas State University, University of Missouri)
What do you wish people knew about your profession? We are absolutely not the most important aspect of MU. Our educational experience for our students, teaching, our great faculty, research, and extension: Those are the most important components of Mizzou. We just happen to be a very strong "advertising vehicle" for Mizzou, the "front porch" of the university. We want athletics to daily reflect the core values of respect, responsibility, discovery and excellence.
What is the department's position on the move to compensate athletes? What do you think will happen? Our position is that we don't believe they are employees. But what I do think will happen is a greater support system for student athletes: health insurance, lifetime education opportunities, full cost of attendance and additional nutrition opportunities, for example. MU will help frame this stuff moving forward, within 12 to 18 months.
Of what recent accomplishment are you the most proud? It's hard to determine just one, and any accomplishments are really a result of a team effort, not just me. However, I would say that the collective move to the SEC is significant for the entire University of Missouri and the State of Missouri. I believe we have already seen a tremendous impact that will be even greater in the coming years.
What sport best fits your personality, and why? It would be a combination volleyball, basketball, football, others — team sport activities. We should continually be trying to be selfless, humble and servant leaders; those characteristics truly make up the essence of leadership. Successful teams must have leadership that "gives the credit; takes the blame," focuses on the positives and learns from failure. I'm hopeful that I work at these personality/leadership traits constantly.
If you could have a conversation with one sports legend, whom would you choose? Walter Payton. He was humble, gracious, professional and a great leader. He was also one of the greatest NFL players ever. Finally, the NFL Man of the Year, which embodies the great characteristics of servant leadership, is named after Walter Payton. What a blessing it would be to talk to and learn from him.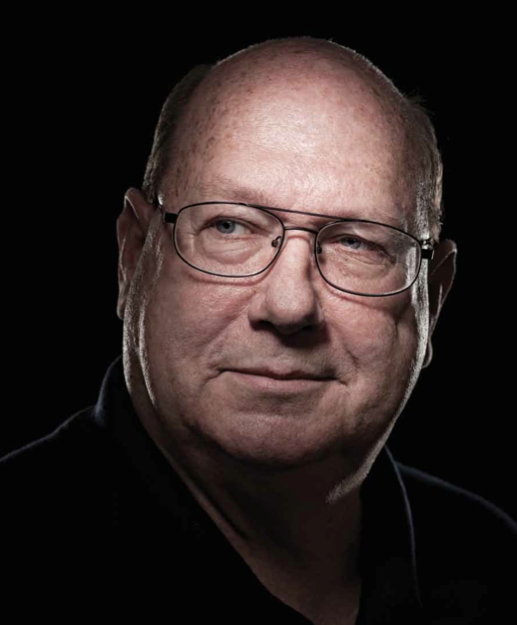 Ken R. Ash, executive director of the Show-Me State Games
Ash is a force to be reckoned with in the development of corporate sponsorship and oversight of the general direction and budget of the games.
Years in current position: 13
Years in the sports industry: 25 with Show-Me STATE GAMES, 20 as a basketball/ baseball coach (12 years for small colleges and eight years in high school) for a total of 45 years
Why did you become involved in the sports industry? I just enjoy sports and always have. Plus, it has given me opportunities that I would not have had otherwise. And I always felt good when playing sports; it made me happy.
Of what recent accomplishment are you the most proud? Being part of the Show-Me State Games as it celebrates its 30th anniversary.

What is your favorite aspect of your job? Working with a high-quality staff and working with our many sponsors and volunteers along with watching the faces of people beaming with joy and having fun as they compete in the SMSG.
What do you wish people knew about your profession? I wish they knew the tremendous amount of teamwork that goes into an Olympic-style, multisport event such as the Show-Me State Games and the fact that corporate sponsorship and volunteers are the two most important aspects of the Show-Me State Games. Without either, the games would die.
What sports have you ever played (if any)? Basketball and baseball
Who is your sports role model? Stan Musial
What sport best fits your personality, and why? Basketball because it requires a lot of teamwork to be successful, and it's a fast-paced game.
If you could have a conversation with one sports legend, whom would you choose? Babe Ruth
How secure is Columbia's hosting of the Show-Me State Games? Very! They've been here for 30 years, and as long as we — the city, MU, the volunteer base, etc. — take care of it, we'll be in good shape [to host the games] for a long time to come.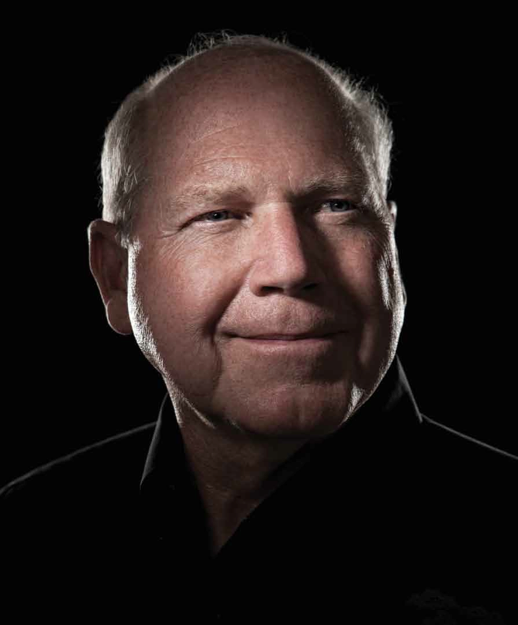 Mike Griggs, director of the Columbia Parks and Recreation Department
Griggs has been a part of Columbia's Parks and Recreation Department for 27 collective years. As the director for little more than a year now, Griggs has big plans on the horizon. His scope of oversight includes more than 3,100 acres of park land and 83 parks and recreation facilities.
Professional background: Sports programming supervisor, Columbia Parks and Recreation, 1984-1990; director, Sedalia Parks and Recreation, 1990-1993; park services manager, Columbia Parks and Recreation 1993-2012; assistant director, Columbia Parks and Recreation, 2012-2013; director, Columbia Parks and Recreation, 2013-present
How aggressive will the city be in developing youth sports events here? That is one of the top things I'd like to accomplish before I retire as director: to develop Columbia as a destination venue for amateur sports.
Of what recent accomplishment are you the most proud? Having a part in the planning, design and development of the baseball complex at Atkins Park. It's rewarding to see local youth have the opportunity to play on a state-of-the-art, tournament-level facility and equally rewarding to know that this complex can draw in much-needed tourism dollars for our community.
What is your most favorite aspect of your job? Observing firsthand Columbia citizens enjoying the programs and facilities that Columbia Parks and Recreation offers. When I see members of our community engaged in their favorite outdoor sports, I am reminded of the part our department plays in combating some of the nationwide problems, such as obesity, nature-deficit syndrome and health problems related to inactivity.
What do you wish people knew about your profession? When the economy takes a downturn, parks and recreation departments across the nation have become targets for budget cuts because some decision-makers mistakenly categorize the services that parks and recreation provide as "nonessential." When decision-makers consider the value of the services their parks and recreation departments provide for their citizens, I would like to see these nine community benefits come to mind. Parks and recreation:strengthens community image and sense of place,supports economic development, strengthens safety and security, promotes health and wellness, fosters human development, increases cultural unity, protects environmental resources, facilitates community problem-solving and provides recreational experiences.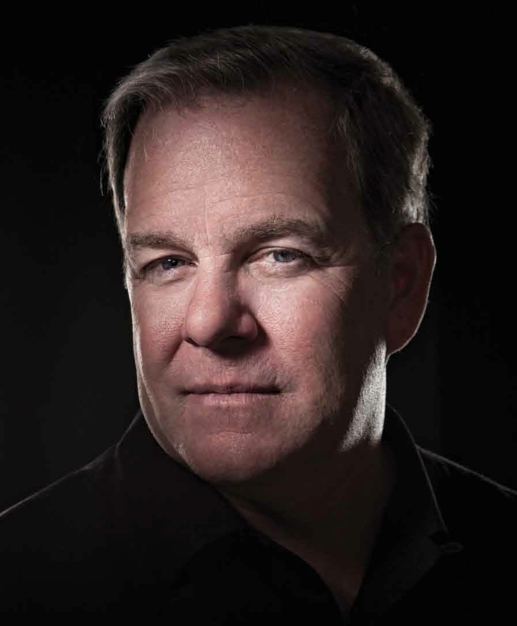 Terry Wilson, owner of Wilson's Fitness
Terry Wilson built an empire, now overseeing and managing six different fitness facilities.
Jos description: Currently most of my time is spent on the expansion of the Rangeline facility and the addition of hot yoga and hot barre to the facility in The District.

Education: Graduated from Hickman High School

Professional background: Grew up working in a family-owned business, Wilson's Farm Market
Why did you become involved in the sports industry? My dad told me to do something I love, and I always loved sports and working out.
Of what recent accomplishment are you most proud? Raising four daughters who are all teenagers now and are all participating in a variety of sports. My oldest is now teaching hot barre and hot yoga at our Forum location.
What sports have you ever played (if any)? Football, baseball, softball, racquetball, triathlons and marathons. Last summer I started a 100-mile ultra-marathon in Leadville, Colorado. (That was stupid!)
Who is your sports role model? Jack LaLanne. He was the father of fitness, and he lived it his whole life. I met him twice, after his 70th birthday, when he had just pulled 70 people in boats a mile and a half, handcuffed and shackled.
What sport best fits your personality, and why? Marathon running because I'm in it for the long haul.
If you could have a conversation with one sports legend, whom would you choose? Lee Wulff, a famous fly-fisherman. I don't know if you could call him a sports legend, but I would love to hear his stories.
Fitness is always evolving along with technology. What is next for Wilson's in this respect? Is there any new technology you're particularly excited about? In 1982, when we first opened, we had one computer with a floppy disk. Our "high-tech" members would have had a Sony Walkman. Now our members have the ability to track how many steps they've taken that day, their heart rate and the number of calories they burned during their workout.
Technology has made it possible for people to watch their favorite movie while on the treadmill and sign up for specialty classes, swim lessons and soccer leagues online using their smartphones. They can also receive up-to-the-minute notifications regarding any changes to schedules, pool closures due to weather, etc.
I'm not sure what the future holds. We'll leave that to Apple, but we'll be ready to embrace the newest technology to better serve our members.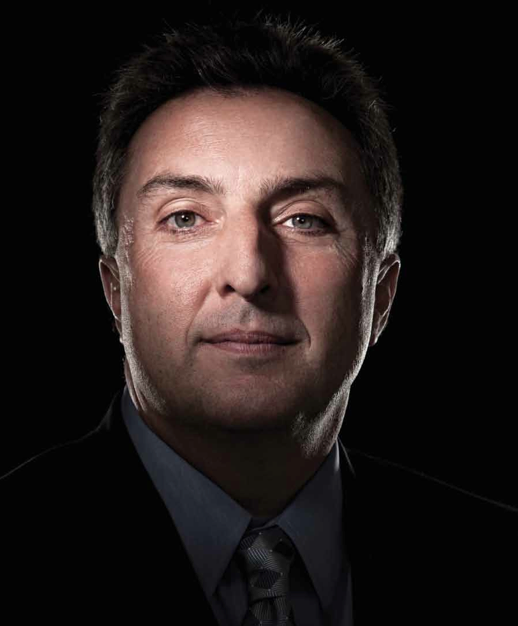 Chris Gervino, sports director at KOMU
For 15 years, Gervino has been the face of KOMU sports. In total, he's spent about a quarter of a century reporting on Tiger athletics.
Education: 1988 graduate of the MU School of Journalism
Professional background: 11 years as sports director at KMIZ-TV, 15 years as sports director at KOMU-TV and 23 years as Missouri Tiger Radio and TV broadcaster
What do you wish people knew about your profession? People might be surprised at all the hours the job requires: lots of nights and weekends (even on "off days").
Who is your sports role model? No one person stands out, though I just finished a book on Mariano Rivera, the former Yankee great. I admire the way he handled his success with such dignity while living out his Christian values.
What sport best fits your personality, and why? I enjoy golf because it is a relaxing sport and a "gentleman's game."
If you could have a conversation with one sports legend, whom would you choose? I would say LeBron James. He has actually exceeded the incredible hype heaped upon him while in high school (Sports Illustrated cover). He left his hometown team in controversial fashion, only to return four years later, with the goal of bringing his hometown its first championship in more than 50 years. What a fascinating story and another guy who seems to handle the spotlight in an admirable way.
As an employee of MU, has that ever been an issue in reporting on MU sports? Technically, I am employee of MU through KOMU.Luckily, that has never been an issue in reporting on MU sports.Hopefully, after 26 years here, people realize I'm an honest guyand try to report as objectively and accurately as possible.
What has been the most memorable moment of your career as sports director at KOMU? In 2000, I had only been working at KOMU for just a few weeks, and I was fortunate to do live interviews from Atlanta with Gov. Carnahan and Rams owner Stan Kroenke right after the Rams won the Super Bowl. It was my first big event for KOMU.
The 2007 Missouri football season was special in many ways:Chase Daniel finished fourth in Heisman Trophy voting, so I went to New Yorkto cover the Heisman presentation; the Tigers earned No. 1 national ranking for the first time since 1960; they won the Big 12 North and won the Cotton Bowl over Arkansas. It was during that Cotton Bowl trip to Dallas that the Tiger football team went tosee LeBron James and the Cavaliers play the Dallas Mavericks, and I got to interview LeBron James and Mavericks owner Mark Cuban about the Tigers attending the game (LeBron), and Dallas as a sports town (Cuban). That was pretty cool!
What has been your most embarrassing on-air moment? Last September we changed our Sunday night show start time from 10:30 to 10:25, but after 25 years of hosting a Sunday night show at 10:30, I showed up in studio about 10:24:30, thinking I had about five minutes instead of 30 seconds to get ready. Oops! I had to put my sports coat and microphone on as we came on the air!