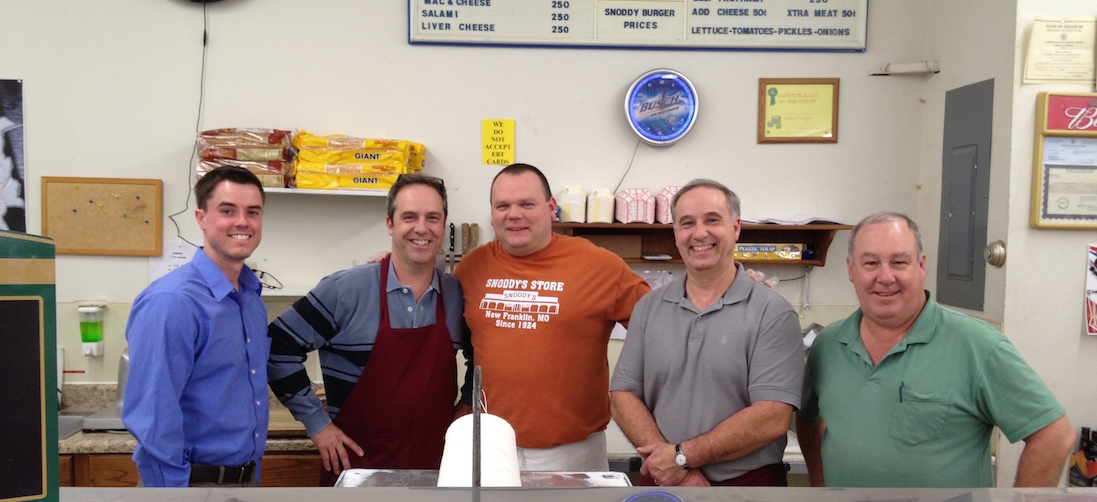 The charming town of Boonville rests right on the Missouri River and is filled with tales and structures of historic symbolism. Its prime location made it a prosperous town that thrived through river trade and survived the Battle of Boonville in 1861. Today, the town boasts a strong heritage, locally owned and operated businesses and, most importantly, the friendliest of folks. Thanks to our personal tour guide Jennifer Wesselman, State Farm agent and Boonville native, our adventure hit some of the city's greatest highlights.
87 Diner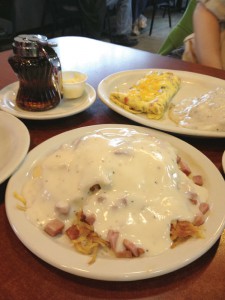 If you're up for the Duck Omelet or The Mess, this is the breakfast place for you. Serving up delicious home-style breakfast entrees inspired by regular customers, such as UPS drivers who stop by on their routes, this mother/daughter duo does breakfast right. They
carefully choose each of their products, such as the sausage they've been loyal to for 11 years, and if you're lucky, you'll be able to snag their delicacy, a brain sandwich. Regularly open for breakfast and lunch, the diner reopens on Friday nights to serve a 10-ounce rib eye and prime rib or baby back ribs — or both. Located right off Interstate 70, 87 Diner is the perfect pit stop between Columbia and Kansas City.
Taylor's Bake Shop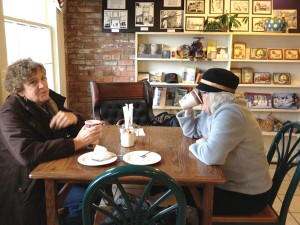 The quaint bakeshop owned by Dawn Taylor serves Boonville twofold. Confirmed by both Jennifer and a bride-to-be, Taylor's Bake Shop is your go-to shop for all things cakes. Whether it's a child's birthday party or an elegant wedding event, the Taylors know how to satisfy your guests. And when it's not a special occasion, stop by Taylor's Bake Shop for a morning cup of Joe on your way to the office, or meet a friend while enjoying the ambience of local art and a classic wood-burning stove. We suggest the White Knight Latte, a Maple Kiss or Chocolate-Covered Strawberry Latte if you're feeling adventurous. And if your sweet tooth hasn't been cured yet, make sure to grab a raspberry cream homemade tart. Delish!
Your Money's Worth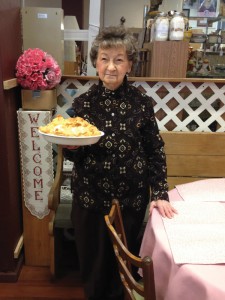 On the hunt for an antique-filled venue complete with character? This 14,000-square-foot space is filled with every knickknack, collectible and antique you could imagine. Tucked behind the counter is Louise's Tea Room, serving up a daily homemade pie, sandwiches, tea and more. Radiating nothing but a sweet spirit is Louise, who serves her delicious treats to you directly. If you have a craving for a particular pie, make a request, and she'll be sure to put a special order in for you by writing herself a note on her fridge. Tea parties are available by appointment as well.
Never the Same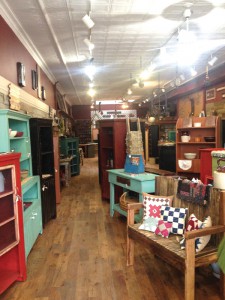 If you like the look of something old but prefer it be new, visit Never The Same, a shop that features repurposed furniture and locally made crafts. "It's not your suit-and-tie kind of job," says artist and store clerk Cheryl Deelo. "It's more like blue jeans and a crow bar." The shop houses a workspace in the back and a showroom floor full of one-of-a-kind pieces. Owner Laura Vollmer sells her own pieces and specializes in furniture designed with hidden nooks and crannies. Adding in more local artists to keep her inventory fresh has also allowed her business to take off and expand into the empty storefront next door. As one of 12 children, Laura was determined to have her own claim, and nine years after the store first opened, she continues to live up to her vow. "I run my business the old-fashioned way with sweat equity," she says. And sometimes the workers even take 24/7 literally by staying the night in the shop when the weather doesn't quite cooperate. Now that's a commitment to your craft!
  Old Cooper County Jail and Hanging Barn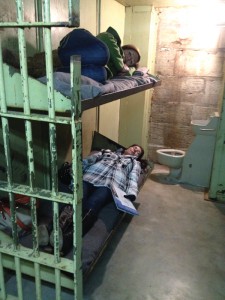 Believe it or not, this historic landmark in the middle of Boonville actually housed prisoners up until 1978 when a federal court declared it "cruel and unusual punishment" and forced the operation to close its doors. Completed in 1848, the original structure was built by slaves who carried the 2 ½-foot-thick limestone blocks; it housed all sorts of lawbreakers for 130 years, including murderers, individuals waiting to be hanged and even the occasional speeder who had to be held in the jail until the courts reopened on Monday morning. The jail was connected directly to where the sheriff and his family used to reside, and hangings took place around the back of the house until 1878, when a stable/jail barn was built to house the hangings to make them less of a community event. Melissa Strawhun from Friends of Historic Boonville is the perfect contact for a personal guided tour of this landmark.
Thespian Hall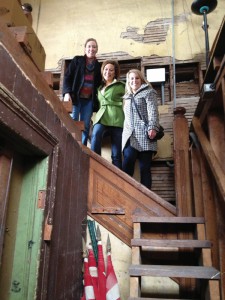 You might have heard that paranormal activity groups visited this Boonville staple, or maybe you're planning to attend the Big Muddy Folk Festival the first weekend of April. Either way, Thespian Hall has been a well-known structure in the community and saved from being removed from the streets of Boonville many times. During the Civil War, Thespian Hall was used to house federal troops and served as a hospital for soldiers. Today, the Friends of Historic Boonville currently own and operate the building, complete with school plays and dance recitals. Original equipment from when the hall served as a movie theater still stands untouched in the screening room.
Snoddy's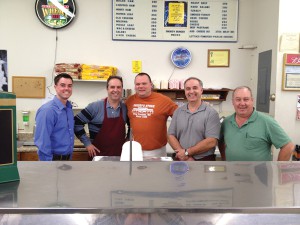 Even though we now know a Snoddy's Burger isn't exactly a burger, we still loved our on-the-go sandwiches from the deli and friendly staff behind the counters. The convenience store is an eclectic collection of everything you could ever need. According to Boonville residents, if Snoddy's doesn't sell it, you don't need it. The third generation-owned store houses everything from plastic containers and deli meat to work boots and hardware and gives the term "one-stop shop" a whole new meaning.
A Touch Of Claas

If you weren't seeking out this adorable salon, you might actually miss it. Linda Claas purchased a quaint home located on Main Street and renovated it to become a salon, spa and bed-and-breakfast. We indulged in the spa services while enjoying the comforts of a home and over-the-top hospitality. You must try a jelly pedicure if you're craving a vacation because it's the second-best thing to squishing sand between your toes. And if you're more on the adventurous side, Reiki Therapy, a form of energy healing, might be more suited for you. Thirty minutes of this therapy is equal to three hours of sleep. All services Linda and her team provide use all-natural products.
Hotel Frederick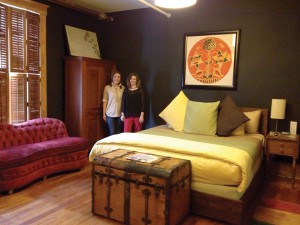 Recently renovated and offering 24 individually designed rooms, Hotel Frederick is located on the Katy Train within a stone's throw of the river. It's the ideal location for a pampered stay and evening entertainment. Bathrooms include heated flooring and European-inspired design, and each room has a unique feel of comfort. The common area décor holds true to its 1905 construction, and the original flooring, still intact, leads guests right into a gentlemen's lounge and The Fred, the hotel's restaurant.
Carrie Lyn's Ice Cream Parlor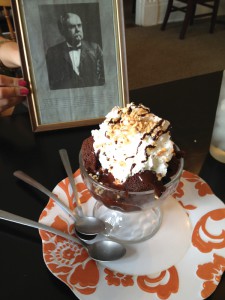 Las Vegas natives Carrie Lyn and her husband, Ret, found the perfect combination of storefront and home when they fell in love with the Boonville area. Carrie Lyn's Ice Cream Parlor will celebrate its fifth anniversary of serving up delicious treats and even a "Bellyache" (the ultimate ice-cream challenge) or two this year. They specialize in Samiches, ice cream and Anydaes — because every day is good for a sundae. Their perfectly toasted sandwich rolls and decked-out brownie sundae were gone as soon as our order hit the table.
Isle of Capri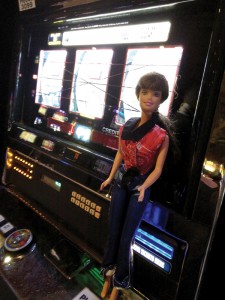 There's no denying that Isle of Capri Hotel and Casino has become a staple in Boonville. If you're feeling lucky, head on over to the slot machines, or enter into contests such as the Cash Cow Giveaway. When your luck is running low, take a break to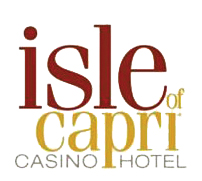 enjoy the Farmer's Pick Buffet, proudly serving up locally grown products. "The boat," as some locals call it, is an adventure waiting to happen no matter what time of day it is. Free valet and friendly service were the cherries on top of a great overall guest experience.
Cooper's Oak Winery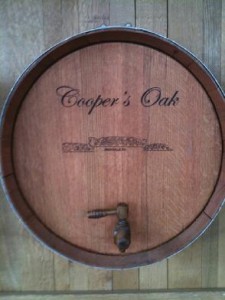 We sipped on and soaked up the deliciousness of third-generation winemaker Matt Kirby's top picks. Our favorite? The Toasted Oak, a cabernet and merlot blend made with grapes from local growers in Sturgeon. Talk with a staff member to rent the space for special occasions, schedule a tasting or experience painting classes with the Easy Easel. And for continuous Cooper's Oak wine when you're not in Boonville, visit coopersoakwinery.com, and join the company's wine club.
Pirate's Cove
Thanks to owner Rochelle Lang, we continued our tasting with delicious concoctions from the mixologist herself. The Cove is the perfect location to catch a game or belly up to the bar for happy hour.
Rick Ball Auto Mart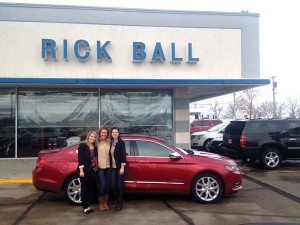 There's nothing like riding in style, and we want to give a huge thank you to Rick Ball and the customer service-oriented staff at Rick Ball Auto Mart. They lent us a red hot 2014 Chevy Impala to cruise around in all day. Before we took it for a spin, General Manager Dave Johnson made sure we felt right at home, and Ken Carey informed us of all the car's unique features. Apparently you can now sync your smartphone contacts with your car, pause the radio and check the weather on the road during a long trip, all from the touchscreen of the car. Never mind the smooth ride and 35-mile-per-gallon mileage; we were impressed with this car even before we started the engine.