Flashback: Shiloh Bar and Grill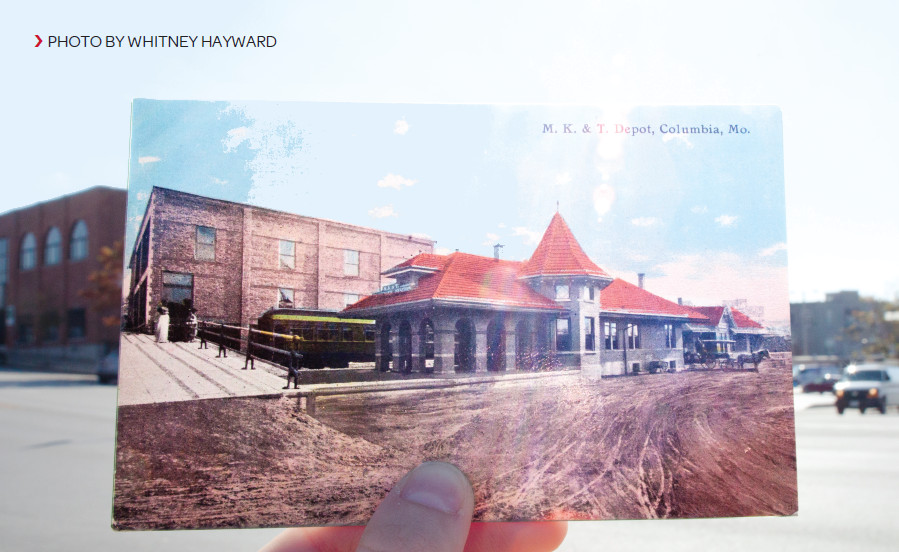 THE HUSTLE AND BUSTLE of passenger trains frequenting the M.K. & T. Depot far predates the vibrant and boisterous crowd that now fills the walls of Shiloh Bar and Grill on Fourth Street. Katy Station, as it was popularly called, was built by the Missouri-Kansas-Texas Railroad in 1909 as part of the system that stretched from Texas to St. Louis. As the number of students enrolling in institutions of higher education grew rapidly, the need for a rail connection to transport out-of-state students to Columbia (and football fans attending rivalry games at the University of Kansas) became increasingly apparent. No expenses were spared to build the red brick station. The project cost the company $32,000 with the intent of becoming the best in the state.
Travelers eventually frequented the seven tracks less often as automobiles and airplanes became fashionable. The station stopped serving passengers altogether in 1958, and the freight tracks finally closed in 1975.
After some renovations, the site was transformed into the Katy Station Restaurant, which fed the Columbia community from 1976 to 1998. Because most of the original structure remains and additions were built to mimic the historic architecture, the M.K. & T. Depot was added to the National Historic Register in 1979. Today, Shiloh Bar and Grill inhabits the old station. Although the trains haven't run for decades, the building is busy again with happy Columbians.