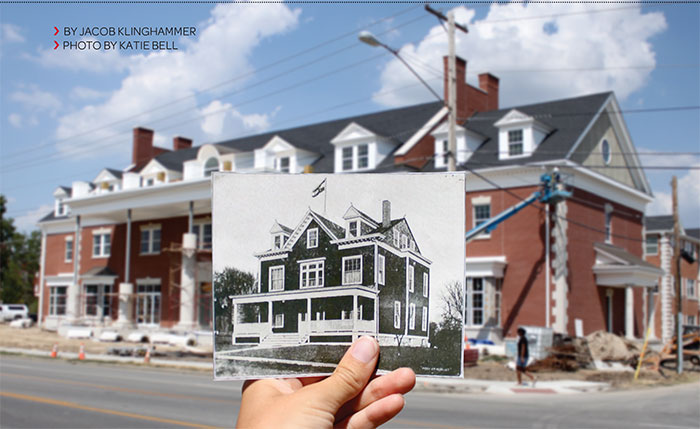 THE ZETA PHI chapter house of the Beta Theta Pi fraternity went through another major upgrade this past summer. The original building, constructed in 1904, was made possible largely by donations from the Zeta Phi Corp., a group that is still in existence today. When this building was destroyed in a fire on New Year's Day in 1912, the powerful Beta alumni aided the men of the chapter in constructing a house at 520 S. College Ave., where the Beta House stands to this day.
The new house's construction did not come without its hiccups. The City Council voted to halt construction, a project being carried out by Little Dixie Construction, at the site after receiving a complaint from the East Campus Neighborhood Association. The problem: The house was designed and built to stand 42 feet tall, which was 7 feet above the area's permissible building height. The solution: The fraternity reached an agreement with the neighborhood association to officially revoke the complaint and allow for construction to continue.
After nearly 10 months, the house is ready for members of the fraternity to move in for the fall semester. The $9 million, three-story building boasts a 100-seat auditorium, sports courts, dormitory rooms with private bathrooms and a dining hall that also serves as a great room, making it the most spacious Greek chapter house in Columbia. Aaron Dolan and John Trigg, the design team from Studio Home, decked the new digs with all new Ralph Lauren furniture.