International staffing consultant takes a local tack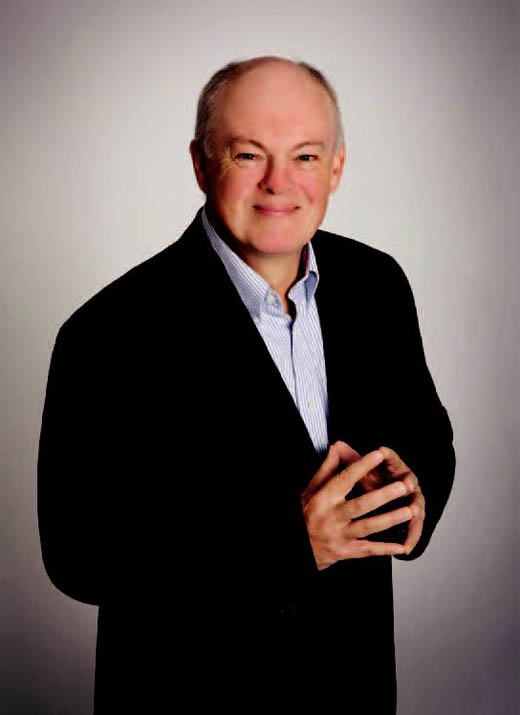 With a notable exception, the first week in November was typical for Chris Rigby, an independent headhunter based in Columbia who specializes in complicated multinational connections.
Rigby, who moved here from England 12 years ago, talked with a former colleague who runs an executive recruitment firm in Scotland and is looking for US engineers to work at a high-tech manufacturing plant in Austria.
Rigby was on the phone with a client from the Dubai division of a major staffing firm based in Australia. And he had a long conversation with a friend in Mexico who wanted Rigby to be the US business development agent for his group of executive search consultants with operations in four South American capitals.
What was unusual for Rigby that week was his appearance at the quarterly meeting of the Columbia Chamber of Commerce, where he was introduced as a new member.
Rigby started an executive recruitment company called Rigby People (www.rigbypeople.com) in June. He also decided to get more involved in his adopted hometown and offer his expertise and contacts built during a 25-year career to aid local economic development.
"I've just become quite passionate about my local community, and I've never played a role in fostering its movement forward," he said.
It was also passion — falling in love with a mid-Missouri woman — that led Rigby to make a career detour and move here.
Rigby, who is from Newcastle, England, went into the executive recruitment business in London in 1985 after a stint in the Royal Navy. By the mid-1990s, he was a regional director for Austin Knight when it was the largest advertising industry recruitment firm outside of the United States.
"If you talked to me in 1996 and said you'd be spending the second half of your life in mid-Missouri, I would have asked you what you'd been smoking," he said.
But that was the year he met his future wife, Wendy, at the Lake of the Ozarks during a vacation. Rigby came back on a fiancé visa in 1998 without a job and was married.
Rigby said he chose to settle in Columbia after reading in
Forbes
magazine article that it was ranked the second-best small city to live in that year, with an incredibly low unemployment rate and proximity to the St. Louis airport, which at the time was a hub providing several daily flights to London.
"I was making a high-risk move, and I didn't know what I was going to do," he said.
Then he received an intriguing offer from the company that acquired Austin Knight, TMP Worldwide.
"They said, 'Hey Chris, we may do some recruitment consulting in the US,'" Rigby recalled. "`If you're prepared to live and work from an office in your home anywhere in the United States, providing you are within 90 minutes of an airport, you can have a job."'
He decided to stay in Columbia and accept the offer, though the pay was far lower than he'd been getting. "When I first worked here, I was literally in the spare bedroom of a duplex at Lake of the Woods," he said.
TMP Worldwide soon mushroomed, however, because of the popularity of a subsidiary, Monster.com, an online employment service with a global reach.
"I was TMP's first international recruitment consultant based in US," he said.
In one project Rigby led, a team he assembled recruited 20 logistics, procurement and supply chain professionals for the US, China, Mexico and the Czech Republic.
When a major energy company needed to find four French-speaking engineers to relocate from the US to France for a four-year period, Rigby found 15 to choose from.
In another dizzying example from Rigby's website, a European food company asked him to find German-speaking food technologists with sales experience based within 50 miles of Cincinnati. He found three qualified candidates.
What Rigby said "really put me on the map" was a contract with Kansas City-based Sprint to establish a global team to recruit the entire long-distance account management and technical sales support organization. The project for the telecom involved 76 hires in 18 countries.
He switched companies in 2006, and two years later the recession hit, and "American companies stopped shipping jobs abroad." Rigby's job became commission-based, or what he called "eat what you can kill."  He resigned in June after deciding to break out on his own.
"Having looked around (for other types of work), I said, 'Hang on, I've got too many contacts, too much expertise; I'm going to do what I've been doing on my own account,'" Rigby said. "I've got a trusted network of researchers and recruiters who operate independently, and I have a large number of connections on a global basis."
Rigby said his associates typically work for "boutique" executive search companies that don't have operations in the United States. "When they have a client that has a need in the USA, they will contact me."
Rigby also wanted to make a positive contribution to the regional job market.
"I was contributing in a small way in the export of jobs overseas," he said. "I wasn't quite in support of it philosophically. I don't think it's wise for America." He expressed concern about the loss of business know-how and potential business growth.
Now, Rigby is offering his expertise to help recruit professionals with the skills needed by employers who want to expand or locate in the Columbia area.
"If you wanted my core expertise as a professional and what I'd like to do in Columbia," he said, "I'm particularly effective when I have a client who is in one location, a job in a second location, and you need a candidate in a third location."
Rigby added: "I don't want to take jobs away from mid-Missourians. I'm talking about plugging the gaps to make sure we can satisfy employers' needs."
Rigby said he's also willing to pitch in to help develop a local supply of high-tech workers, create a worker database accessible from job search websites and build a workforce brand.
"I think Columbia has a tremendous message to take out," Rigby said. "We're great at patting ourselves on the back and saying what a wonderful place this is to live. Why can't we translate that into a mid-Missouri employment brand? We could take that message to areas where there are high levels of unemployment and high cost of living to attract professionals who have the skills we need and want the higher quality of life we have here."