iPad challengers coming, but so far no standouts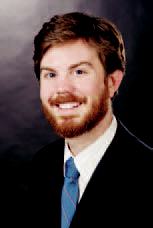 Tablet computers have been around for a while with limited mass market appeal.
The forerunners were mostly modified laptops with rotating screens that required special styluses or "pens" and were cumbersome to use.
Their size was a burden, and they ran slightly modified versions of Windows XP, an operating system designed around a keyboard and mouse, not a pen or a finger. Although all Windows programs would work on these devices, few were designed to take advantage of the specialized form.
Then came the iPad, with a brand new approach. As with the iPhone, the iPad changed they way we think about tablet computers.
Released in the spring after being unveiled in January, the iPad had an impressive design built around the same operating system of the iPhone and iPod Touch at an approachable price.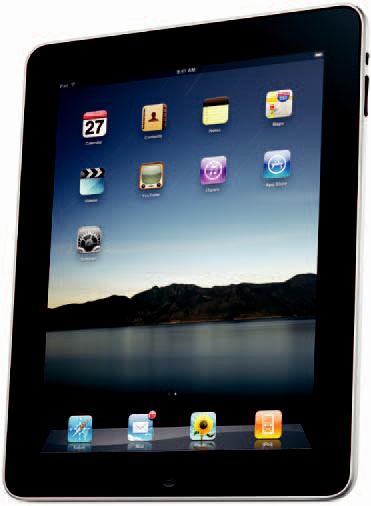 Between the time of announcement and release, the iPad was closely scrutinized. Beyond mocking its name, it was touted as an oversized iPod Touch. But the iPad overcame its detractors at its release. The delay before shipping gave application developers time to update their apps or create new apps that utilize the iPad's larger display.
In users' hands for more than six months now, it's hard not to call the iPad a success. For users ranging from doctors to students, there are currently more than 25,000 iPad-specific apps available. Sales are exceeding expectations, and stores are having difficulty keeping the shiny new gadget in stock. BestBuy's CEO, for example, said the iPad is making a noticeable impact on Netbook sales.
Now as other manufacturers watch Apple's success, they are trying to catch up.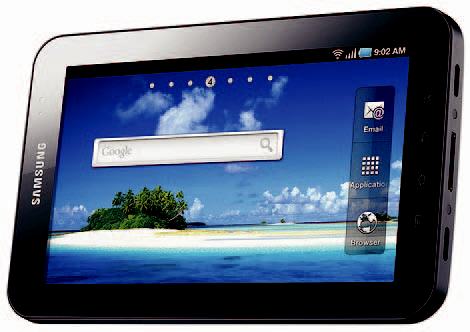 Remember mobile phones before the iPhone? Most were flip phones. Business phones, for the most part, were Blackberrys with physical keyboards, and the most "advanced" phones ran a modified version of Windows that was difficult to use and unstable (I had one; I know).
Post-iPhone, it's difficult to get a phone without a touch screen. Blackberry has two touch-screen devices, Windows just released a new mobile phone OS, and Google's Android has quickly become one of the most popular mobile OSes. The same flurry of technology-matching is happening now with tablets as a lineup of new models is about to hit the market.
First to the scene will be Samsung's Galaxy Tab. More like an oversized mobile phone than a dedicated tablet, the Galaxy will actually make phone calls using a Bluetooth headset or speaker phone. With a 7-inch display, the Galaxy runs a modified Android OS, which means it can run iPhone apps just like the iPad. The Galaxy can also run almost all the apps created for Android phones.
Very similar to the iPad in function, the Galaxy does offer a lot. It's not small enough to fit in a pocket, but the Galaxy is much smaller than the iPad and about half its weight. The Galaxy's diminutive package does lessen its battery capacity; it provides an estimated seven hours of usage on one charge compared with the iPad's 10 hours. But the Galaxy still manages to pack in more RAM, expandable storage, a gyroscope, a geo-magnetic sensor (compass) and forward- and rear-facing cameras inside.
Although versions of the Galaxy will be available on all major carriers, Verizon is the first to announce it will have it. No specific date has been set for it release, but you should expect to see it in time for the holiday season.
Although the Galaxy is the first competitor to the fight, it's not the only player in the game. In January, HP announced the Slate at the Consumer Electronics Show. Featuring a 9-inch screen, the Slate is designed to run Windows 7 and therefore has quite a bit of power under the hood.
A lot has been said and leaked about the Slate, but very little has been confirmed by HP. Since the announcement, HP purchased Palm. Known for making PDAs, Palm had recently created WebOS, the OS running on its new Pre and Pixi mobile phones. Although nothing has come of it, WebOS would make an excellent tablet OS, and I wouldn't be surprised to see an HP tablet with WebOS as its base.
The most recent tablet to join the field comes from Research in Motion, the company that makes Blackberrys. Last Monday, RIM announced the upcoming arrival of the PlayBook. Almost spec for spec the same design as the Galaxy, it does boast more RAM and nicer cameras. However, running the proprietary Blackberry Tablet OS, which looks very similar to WebOS, it will be limited to running applications delivered on it or those available via Blackberry's app store.
This is probably one of the more impressive devices RIM has brought to market since the Blackberry, but the availability is still a ways off; the PlayBook will not ship until the first quarter of 2011.
The key word for all of these new tablets is
announced
. Other than the iPad, none is available for purchase, none has a price point, and none has been tested in the hands of users. On paper, they are all pretty comparable to one another, though there is a feature or two that makes them different. Still, I think they can all stand on their own, and they all have the opportunity to give the iPad a run for its money.
But I'm not sure there's an iPad killer in the bunch. Even if there is, it won't be until next year before we know for certain.