Steady Hand, Artistic Vision: Jewelry maker Andrea Jira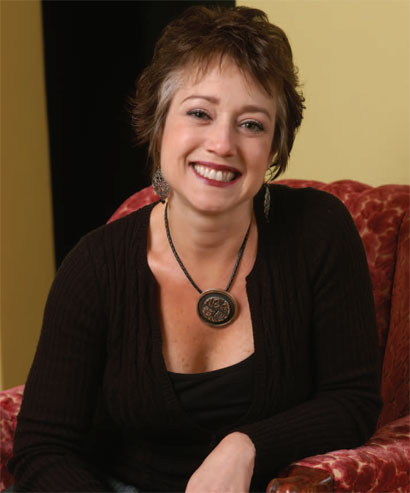 For Andrea Jira, former membership director at the Columbia Chamber of Commerce, becoming an artist was more of inevitability than a choice.
As a child growing up in Kansas City, Jira's first gifts were a pottery wheel and a calligraphy set, which she received before knowing how to write cursive. By heritage, she is Mexican and Spanish, and her parents took their children to festivals and fairs that sparked Jira's early imagination. Today, her mother is a dedicated mosaic artist and furniture painter, and Jira's sister creates charcoal sketches and also makes jewelry.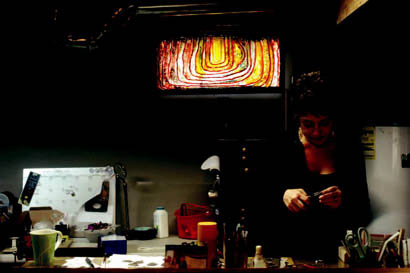 From that foundation, Jira has built a life around art, specifically the making of bold jewelry from materials ranging from fine silver to bronze to clay to glass and fabric.
"About 15 years ago, I went into a store and saw a pair of earrings and said, 'I can do that,'" Jira said of her first moment of inspiration.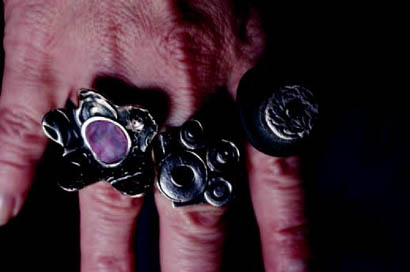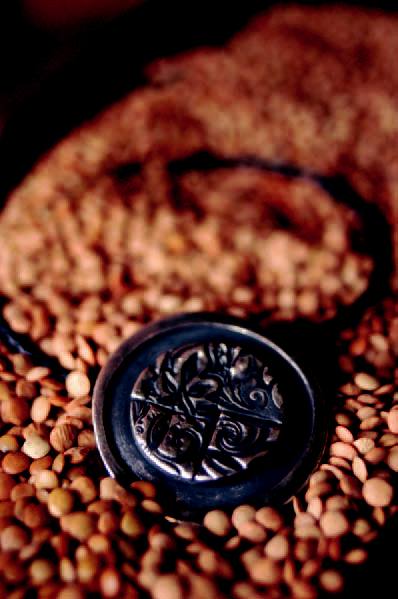 She started doing beading and working with gemstones in their natural state; she preferred the rugged look of the stones prior to being polished and faceted. The resulting pieces were elegant but strong and hinted at the paradox that would become a Jira trademark.
"The majority of my clients are very powerful, strong women," she said. "Not everyone can pull off larger pieces."
While working to establish herself, Jira served as a walking billboard for her jewelry and wore her pieces around town and on vacations with her husband. The idea worked; her jewelry caught the attention of several lifelong fans, including local couple Erik and Andrea Morse and Rebecca Staebler, owner of the Hub Bubb boutique in Chehalis, Wash., who now regularly displays Jira's jewelry.
"She bought the jewelry I was wearing right off my body," Jira said of Staebler.
Erik Morse worked with Jira at the Chamber of Commerce and often complimented her on her unique accessories. Finally, in search of a present for his wife's birthday, Morse asked Jira where she had purchased her jewelry. When she told him she made the pieces she wore, he hired her on the spot to design a custom necklace.
"The piece was meant to represent us as a family," Andrea Morse said of the first of five Jira pieces she now owns. "I was pregnant with Oliver, so there were three circles and a dot."
That allusive dot is typical of Jira's playful style. As she spreads her work on the table, she shows a ring whose three flat rocks spin freely on a wire axis. A silver flower ring features an intricate and unexpected ladybug perched in the folds of the metal blossom.
"You learn to be patient working on such a small scale," Jira said. "You develop a steady hand."
During the years, in her ongoing search for new materials, Jira has learned how to solder silver and fire bronze in a coal kiln at 1650 degrees.
"I love pulling it [bronze] out of the red hot charcoal," she said. "When it touches the air, the colors explode. It's like Christmas. I truly love it."
Because she works with natural materials and uses processes that aren't entirely predictable, she can never replicate any one piece exactly. Although this is frustrating for admiring friends of clients, it guarantees that each item is unique.
"She's definitely got collectors," said Lisa Bartlett, owner of Artlandish Gallery, one of the places where Jira's work can be found locally. "They feel as if they're wearing a little work of art."
Right now, Jira is busy exploring glass and creating whimsical three-dimensional boxes in beautiful, pearlescent hues. She fastens one around her neck and smiles. The glass catches the blue-green of her eyes, changes colors and glows subtly. There is a sly playfulness about it. But most evidently and pleasingly, the artist is having fun.