SuretyBonds.com gears up for move to Hawthorn Bank building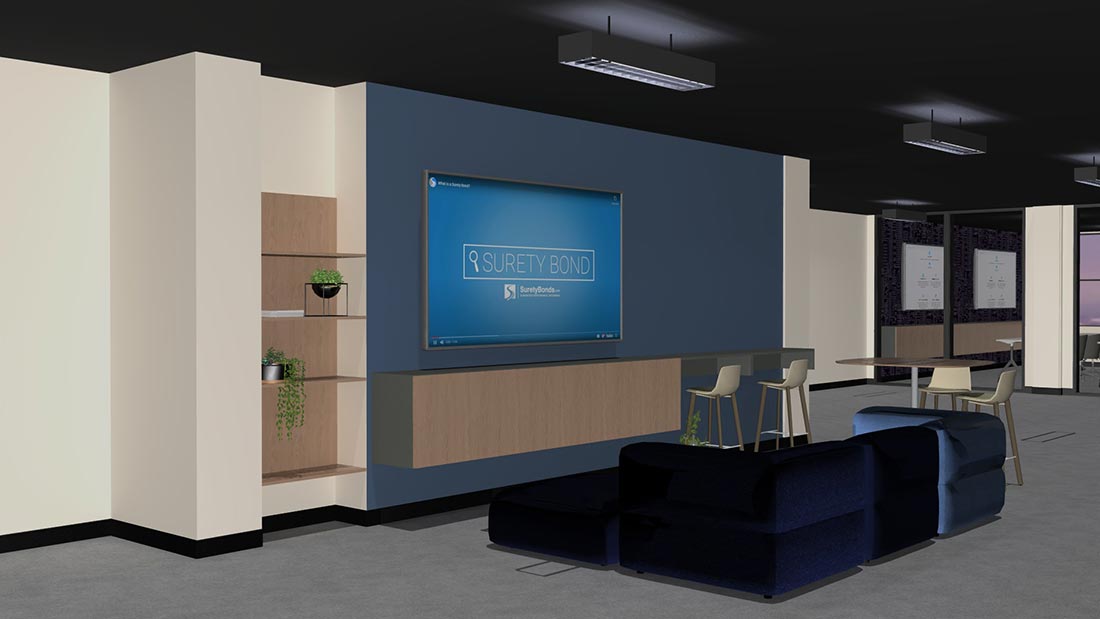 Ecommerce surge means the company's book of business is booming
Columbia-based SuretyBonds.com is moving this summer to the Hawthorn Bank building at 803 E. Walnut, ending a nearly two-year search for a new office.
The space was previously occupied by Pressed, a rooftop bar, patio, and event space. Pressed closed its business following a New Year's Eve party.
SuretyBonds.com Chief Operations Officer Danielle Burrow says the growth of ecommerce businesses has increased the company's portfolio of clients and employees. SuretyBonds.com has been in its current space at 3514 I-70 Drive SE since 2014.
"The space has served us well," Danielle says, and landlord Harold E Johnson and Companies "has been incredibly accommodating." Knowing that the current lease was coming to an end, SuretyBonds.com began searching for a new home in summer 2021.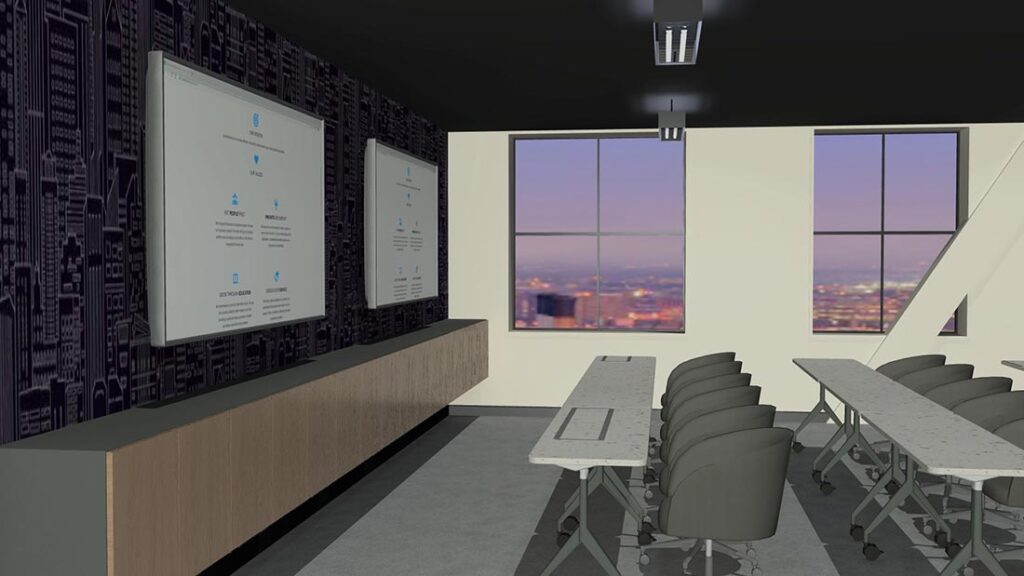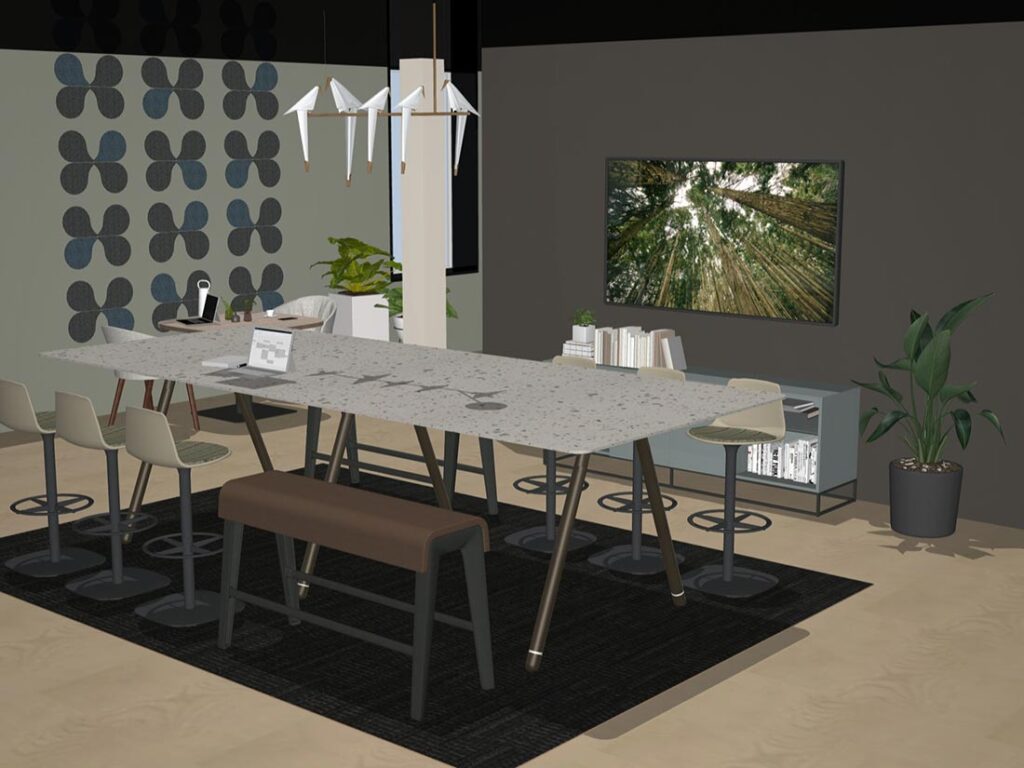 The company provides surety bonds in all 50 states, and has around 35 full-time employees, many of which have hybrid, home-and-office work options. There are also about 15 to 20 paid interns. The new space at 803 E. Walnut will make the company more visible and will match its desire "to get more ingrained in the Columbia business community," Danielle explains.
The moving announcement was made to all employees the first week of January as "a fun way to get the year kicked off," she says. It was also a timely post-holiday energy boost for the team.
New office will be humming by July
Construction and renovation is slated for completion by May, then the space will be fitted with new furniture and equipment by Marathon Building Environments. Josh Kayser, SuretyBonds.com chief executive officer, gives kudos to Jessica Chester and Catherine Todd from Marathon for their expertise throughout design phase.
"They have been excellent to work with," Josh adds. "They deserve all the credit for reimagining the space in a way that allowed us to meet our needs and visualize ourselves in the space."
Danielle expects the move to happen in June and for SuretyBonds.com to be "fully operational" at the new site by July. There will be a grand re-opening for the new office along with a Chamber of Commerce ribbon cutting at some point during the late summer or early fall.
Unless a client comes from a specific referral, most begin their connection with SuretyBonds.com via online search. That requires the team to educate clients about surety bonds and why they need it and how it works.
For example, Danielle says, "If you want to be a notary in Missouri, you have to have a notary bond." She adds, "A lot of our clients don't know what a surety bond is until they're told they need one—typically to fulfill some sort of compliance requirement."
Online solutions lead to SuretyBonds.com
That connection gives the SuretyBonds.com team the chance to tell clients and prospects about "how revolutionary our technology and service is, compared to our competitors, because we're truly making our clients' lives easier in our approach to surety bond delivery and service," Danielle says.
"A few years ago, people were more apt to go to their local insurance agent or traditional routes" to purchase a surety bond, Danielle says. Gravitating to online solutions worked in SuretyBonds.com's favor.
"We were already doing that kind of work, so we were able to capitalize on that," she adds. "We pride ourselves on being able to provide the industry's fastest bond issuance turnaround for any bond request—and there are thousands of them across the country."
Josh also highlights that result.
"If you asked me five years ago what SuretyBonds.com is, I would say we're the fastest growing surety agency in the country—and had been for many years running," he says. "If we fast forward a bit, we've really come to realize that we've morphed into more of a software company first that does surety incredibly well."
Industry software is cutting-edge
Josh says that through the continued improvement of proprietary technology, SuretyBonds.com has been able to automate tens of thousands of different bond types and transactions "in what is hands-down the best piece of industry software out there right now."
He adds, "As we come to an end of that chapter of our business development, we're now looking to refactor our industry-leading software and package it in a way that our surety partners and other insurance agencies can leverage to bring that same level of automation and ease to their clients in a white-labeled iteration through our spin-off brand, Surety360."
Danielle points out that SuretyBonds.com has always been a tech-forward company that manages all its marketing and software development in-house. The company's specialty, Danielle says, has been innovating the commercial license and permit bond process for business owners and entrepreneurs.
"By volume, more than half of our policies are sold to our clients instantly online 24/7 without any human involvement," she says. As for high-volume industries, SuretyBonds.com does a lot of business with auto dealers, contractors, and mortgage, insurance, and financial service providers.
The company is actively hiring skilled marketing team members to help drive more new business, as well as customer service representatives to handle the growing book of business.
"Of course, we're always open to hiring new software developers to help accelerate the launch of our latest innovations," Danielle says. The number of employees on staff is less important than allowing employees to do work via automation and other tech innovations "that means more to them and provides higher-level business impact."