Photos by Keith Borgmeyer | Illustrations by Gillian Tracey provided by The Blufftop at Rocheport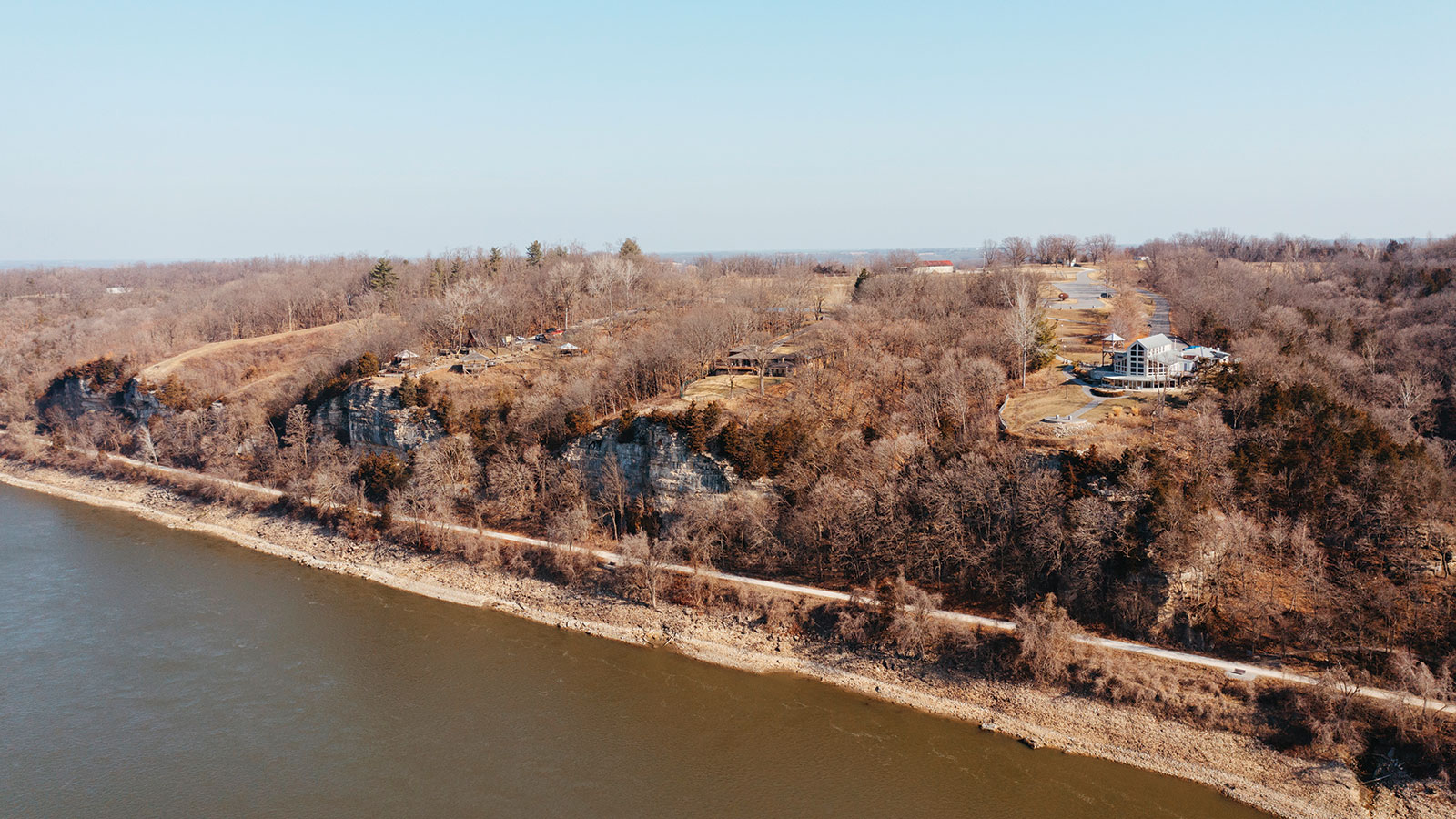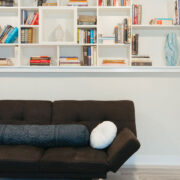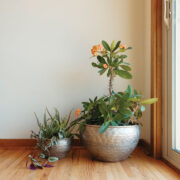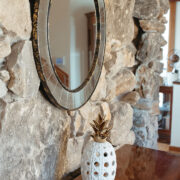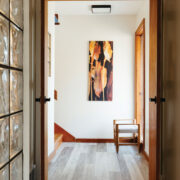 View Gallery
Though rebranded as The Blufftop at Rocheport, the local favorite still retains that Les Bourgeois charm.
If you haven't heard, there have been some exciting changes at Les Bourgeois Vineyards in Rocheport recently. Don't worry — nothing you love about the LBV experience at the A-Frame or Bistro will change.
"Les Bourgeois isn't going anywhere," assures Rachel Holman, LBV co-owner and CEO. "It's still a part of what we are, it will always be a part of what we are, but we are also so much more than that, and we have been for quite some time." Rachel has owned the business since 2019 with her husband, Jacob, LBV head winemaker and president. The changes include a major rebranding and the addition of three guest houses with luxury accommodations, the likes of which can only be found in Rocheport.
The Journey
Neither Rachel nor Jacob could have imagined that they would end up as CEO, and president/head winemaker, respectively, let alone owning the business, when they started at LBV years ago. Rachel, who, as a Mizzou student, had aspired to a career in brokerage in St. Louis, got a 9-to-5 job in Columbia after college but didn't like being chained to a desk. She became interested in hospitality, and landed a job at LBV in 2005 as the catering director. In 2007, she moved into the marketing director position, and then in 2013, at age 30, she became CEO. In the middle of all that professional growth, she met Jacob while working at LBV in 2011. Jacob originally wanted to be a wildlife biologist; in 1999 he took a part-time customer service job in The Tasting Room, and when he was offered the full-time manager position of TTR, he withdrew from Mizzou and never looked back. Jacob became interested in winemaking and found himself picking up extra hours in the winery's cellar and worked his way up to head winemaker in 2006. He was named LBV president in 2018, and the couple bought LBV in April 2019. The couple married in 2013, and have since had three daughters, including twins.
While the Holmans have been raising their family in Rocheport, they also have been writing their own unique chapter of the LBV legacy, as they expand the brand, flesh out sister brands, and make Rocheport a go-to destination for luxury wining, dining, and lodging.
At the end of February, the Holmans launched The Blufftop at Rocheport umbrella brand; LBV is under that umbrella, as is the Rocheport Distilling Co., which launched in 2014. LBV also has released some products with their partner Broadway Brewery. And now, the Holmans own three amazing houses that allow guests to stay a while and experience all Rocheport has to offer.
"We needed something to tie it all together. We have Blufftop Cellars, which is our premium brand, we have the distillery, we have The Tasting Room, The Bistro, The A-Frame Winegarden, and now these guest houses," Rachel explains about launching the TBR brand. "It was like, 'Ok, who goes where?' Within this hierarchy of new brands, we have The Tasting Room, which isn't necessarily under the LBV brand anymore; it's under The Blufftop at Rocheport brand, because at TTR, you can experience Blufftop Cellars, Broadway Brewery, Rocheport Distilling Co., LBV–all the parts are there, they're just expanding."
The Holmans purchased the three guest homes in 2020 with the goal of retaining as much of the original charm as possible.
There is a two-night minimum for staying in each of the properties, which book up quickly, and you must rent the entire house–it's not divided into suites for separate parties. The Bistro has been a favorite wedding destination for years, and the guest houses offer a luxurious place for wedding parties to stay and enjoy all the offerings. Guests will find TBR-branded shampoo, body wash and bath salts provided in each house; Rachel worked with Christina Kelley of Make Scents in Columbia to create proprietary scents for these products. TBR threw an open house in March, with tours of the properties and lots of goodie bags.
The Blufftop at Rocheport with its guest houses mark an exciting new chapter in what you know and love about wining and dining in Rocheport.
---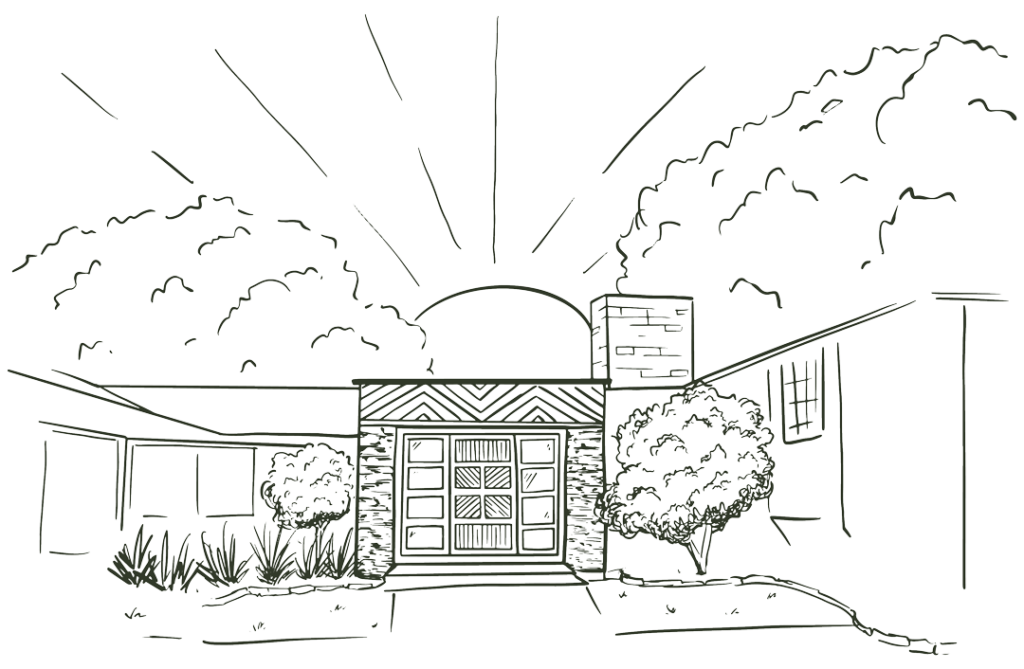 Founder's Point
14020 W. Hwy BB • Rocheport, MO
Accommodates 8 guests
If it's breathtaking views of the river you're after, Founder's Point is for you. Built by LBV founders Doc and Martha Bourgeois in 1985, the Holmans consider this stunning rustic charmer "the crown jewel of The Blufftop at Rocheport," boasting unique architecture, intimate patio spaces, a huge stone fireplace, picture windows overlooking the river, and large kitchen and dining areas, to say nothing of the double-jetted, stand alone soaker tub that's a sure cure for stress. It's nestled between The Bistro and the A-Frame, putting you right in the middle of the action while remaining inviting and tranquil. Following a year-and-a-half renovation, Founder's Point became available to the public in October 2021.
---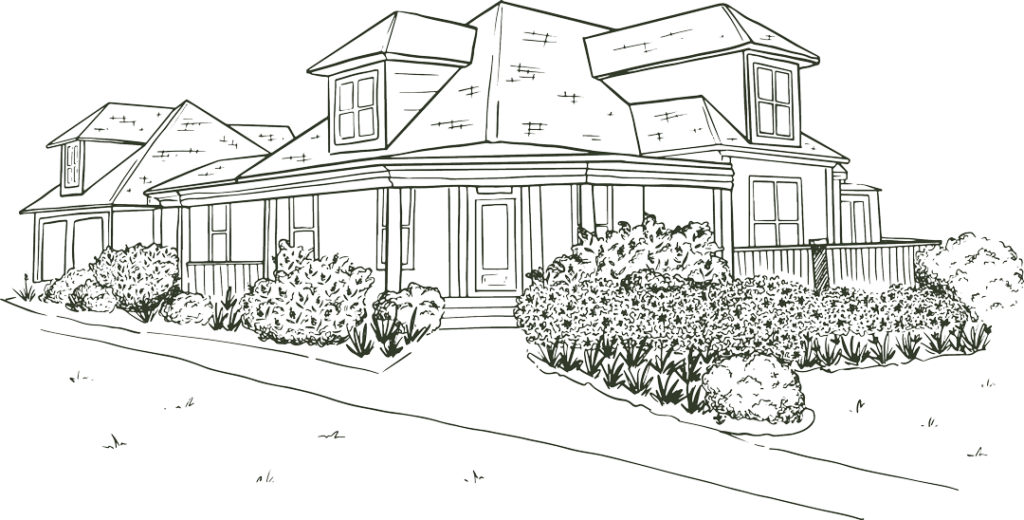 The 1912
401 2nd Street • Rocheport, MO
Accommodates up to 15 Guests
Named for the year in which it was built, The 1912 is located in the heart of Rocheport's historic district and exudes all of the charm you'd expect in such a location. Decorated inside and out in earthy tones, the home is as rustic as it is grand. The west side of the house is original and has been restored; the east garage side of the house is new construction and connects to the west side via a breezeway. The restored front porch is original, as is the staircase, front door and many of the windows, along with the crown molding and trim. A clawfoot bathtub adds vintage charm to one of the 3.5 baths. Among its amenities is a deluxe chef's kitchen, complete with double oven, huge gas range, and built-in fridge. Custom cedar cabinetry adorns the walls, and a custom cedar bar sprawls along one side. Needing little updating, the 1912 became available to guests in October 2021.
"If there was a house [among these three properties] that Jacob and I would choose to live in, it would be this one, strictly because of the kitchen," Rachel says laughing.
The backyard boasts an incredible salt water pool, pool house, brick pizza oven, stone fireplace and lots of places to lounge and relax, just one block from the Katy Trail. Just outside the back of the home is what has been Rocheport's Children's Park; it is included in the property and was previously leased to the city. The Holmans bought the alpaca pasture on the other side of the trail–a double, fenced lot–and donated it to Rocheport for a bigger park.
"When we bought this place, it was very important to us that Rocheport maintained a children's park–we have kids–and it's important to everyone in Rocheport, but we didn't necessarily want to own a children's park", Rachel says. "This spring we'll move [the existing playground equipment to the [donated lot], and the area where the current children's park is located can be used for event overflow. We're not going to do parking or build anything on it."
---

Trailside Suites
102 Lewis Street • Rocheport, MO
Accommodates 8 Guests
If it's porch living you crave, head to Trailside Suites. Just around the corner from The 1912 and the newest of the guest houses, this charming cottage was designed to look like a vintage Rocheport gem. Each of the bedrooms has its own bathroom, one of which includes a massive soaker tub; multiple common areas make it easy for guests to spend time together; and the outdoor firepit invites you outside, where you can raise a glass of wine to passersby on the trail. The property is decorated in cool, modern gray tones.
"When I walk in there, my shoulders physically unpin from my ears; even if I'm just going to set up an event, when I'm inside, I just feel more at peace," Rachel says.
The folks who had previously owned The 1912 also owned Trailside Suites, which had already been operating as an Airbnb, so it became available to the public soon after the Holmans purchased it.