Making a Difference Every Day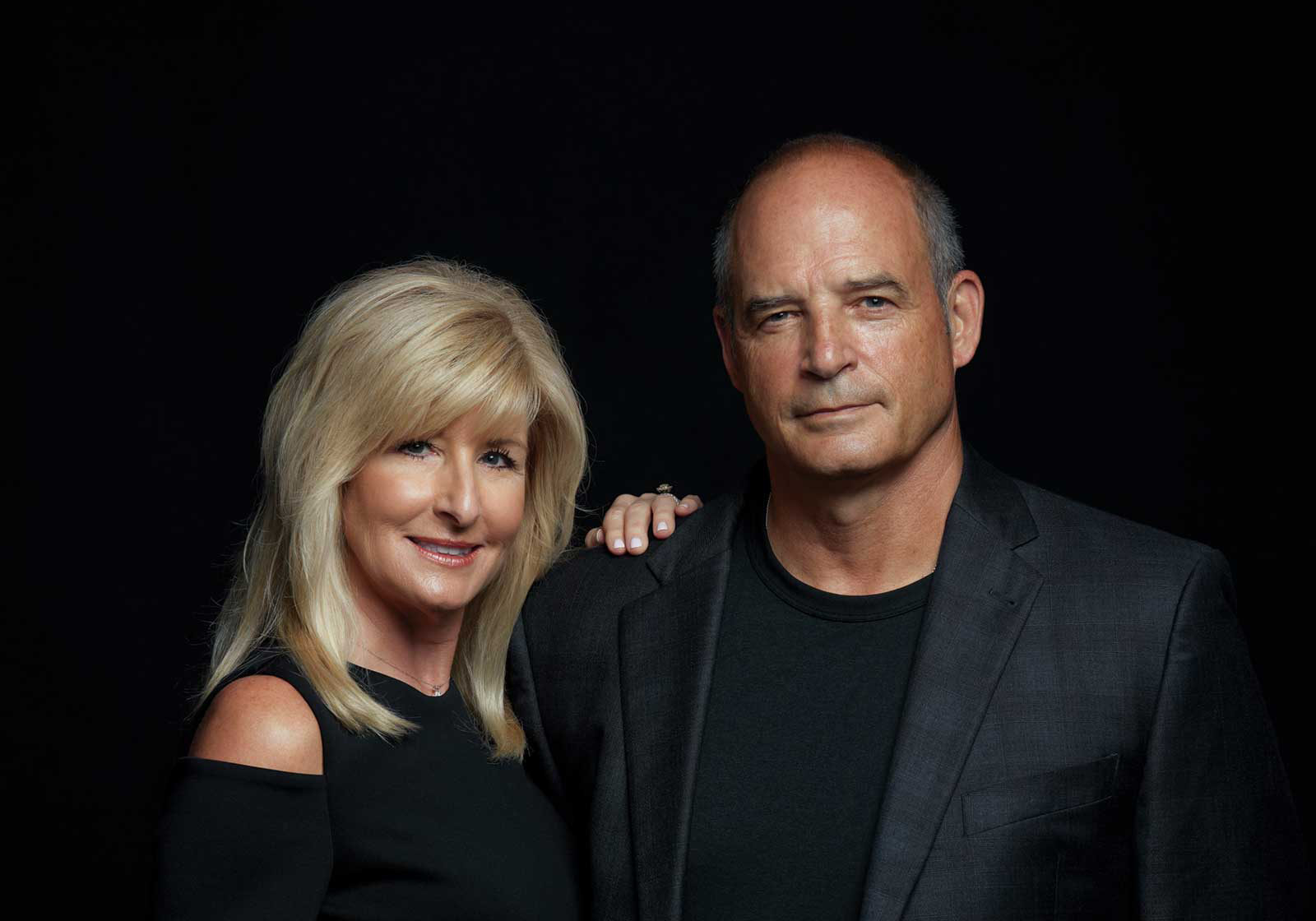 Former Mizzou Coach Gary Pinkel's new foundation aims to help kids succeed.
Coach Gary Pinkel could have easily sat back and enjoyed his retirement as the winningest coach in Mizzou football history. Since he announced his retirement in 2015, however, he's been busy, first serving as an ambassador for MU and then writing a memoir. His latest venture is the culmination of his life's work and passion: a new foundation, GP M.A.D.E., which stands for Gary Pinkel, Making a Difference Everyday.
"People ask me all the time, 'Do you miss football?'" Gary says. "My response is always the truth: I miss game day. I miss putting my headset on and I miss the zone — I loved it. The other thing I miss is the players. I wanted to help kids, and we talked a lot about different ways of doing that."
That desire to continue mentoring kids was the starting point for the foundation. Gary's wife, Missy Pinkel, serves as the vice president of GP M.A.D.E. and encouraged the idea from its inception. "There is so much he could do outside of football," Missy says. "Starting his own foundation gave him an avenue to tweak his focus on what his real interests are and to give back in his own way based on things that have happened in his life."
"Anything that Gary and Missy put their minds to is going to be impactful," says John Qualy, a GP M.A.D.E. board member who has known Gary since he came to Mizzou. "The foundation will do a lot of good over time."
Fighting for Cancer Research
Surrounded by board members, former players, family, and supporters, the Pinkels officially kicked off the foundation with a launch party in April. Gary talked about the importance of the foundation's objectives, including support and research for youth facing lymphoma and leukemia.
It's a mission that is deeply meaningful to him after facing his own battle with lymphoma, and he empathizes with a child undergoing treatment for cancer. "It's personal to me," he says.
Gary's own non-Hodgkin's lymphoma diagnosis was one of the driving factors in his decision to retire in 2015. After going into remission once, Pinkel recently revealed that he's again undergoing cancer treatments.
The importance of finding new treatments and, ultimately, cures for cancer took on new meaning for Gary after his experience. "In the world of cancer, research is everything," he says. "At the end of the day, that's how they get things done."
Never Giving Up
Gary's players quickly learned never to park in a handicap parking space. His older sister and younger brother were both diagnosed with the same rare genetic disorder that confined them to wheelchairs. It's this philosophy, and the strength and determination to never give up, that he brought to his players on and off the field and that he remembered during his own cancer diagnosis.
GP M.A.D.E's second focus is to assist those with physical challenges by purchasing wheelchairs and equipment for children with special needs or sending kids to camp who otherwise could not afford to attend.
"He was the protective brother," Missy says of her husband. "He sees how other people look at people who have disabilities and the impact that has on the family."
It's a personal connection to helping those with disabilities. "My mom and dad's life changed," says Gary. "Their whole world changed." Through GP M.A.D.E., he can ease some of the challenges faced by those with disabilities.
From Mizzou Made to GP M.A.D.E.
"Mizzou Made" — the philosophy of developing players academically, athletically, and socially — defined the Pinkel era, and GP M.A.D.E. continues that mission by helping kids tackle economic and social challenges. The foundation aims to help kids through scholarships with a goal of funding students throughout college. "That can be a difference maker," Gary says.
Gary talks about the generational impact a college education can make. "Kids come from really different backgrounds," he says. "I used to say to my staff, "If we have a player where nobody in his family has ever gone to college and he comes to Mizzou and earns a degree, you can change a generation of that family." We help the kids mature, help them through their success, and help them become better people — that's what we're trying to get done."
One of those players Gary mentored was L'Damian Washington, a wide receiver and Mizzou's team captain in 2014, now a GP M.A.D.E. board member. "It always meant a lot to me to have Coach Pinkel around, especially for a guy like me who didn't have a father figure growing up," L'Damian says. "Once I came to Mizzou, just to see the way Coach Pinkel ran his program and to have him during that transition into the real world — to have him in my life has meant a ton."
L'Damian is happy to pay it forward. "Coach has given me more than I could ever return," he says. "When he asked me to join the board, I was honored. He's helped so many players throughout the years at Mizzou. I was one of those guys who he felt deserved an opportunity, so to have him reach out and ask me to be a part of the board — how could I say no?"
L'Damian looks forward to seeing the foundation benefit many people. "The foundation's going to be great for the city and the state," he says.
The fundraising goal for the foundation's first year is to raise $365,000 — or $1,000 to make a difference every day of the year. "I have a passion for this," says Gary. "I want to help as many kids as we can. We're trying to help make a difference every day."
Officers
Gary Pinkel, President
Missy Pinkel, Vice President
Barbara Henderson, Executive Director
Ashley Dodson, Treasurer
Board Members
John Caponigro
Jerry Daugherty
Mark Fenner
Erin Hendershott
Barbara Hodges
Mike Kampeter
Peggy Kirkpatrick
Richard Miller
Dr. Jeff Parker
John Qualy
Kevin Riley
Martin Rucker
Bogdan Susan
L'Damian Washington
Jim Zara
Founded
2018
Mission
Making a difference everyday in the lives and futures of youth facing difficult challenges.
Objectives
Help with support and research for youth facing lymphoma and leukemia cancers; assist youth with physical challenges; and aid youth experiencing economic and social challenges through mentoring, scholarships, etc.
GP M.A.D.E. Foundation
P.O. Box 665
[email protected]
garypinkel.com