photos by Keith Borgmeyer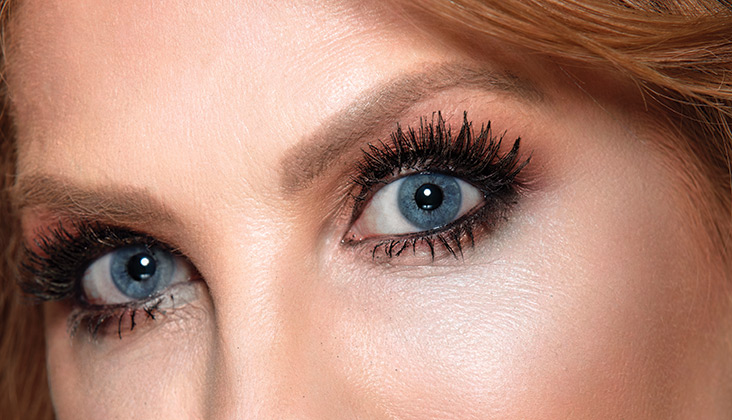 Brighten up your eyes with these easy tutorials created by local makeup artists.
Smoke & Mirrors modeled by Ashley Hoops. Just Peachy modeled by Elly Valvo.
Ashley and Elly's looks created by Haley Callaway, Aveda artist, Green Meadows Hair Co. & Spa.
All That Glitters modeled by Anne Tuckley. Gloss Over It modeled by Eryn Adams.
Anne and Eryn's looks created by BenLee Travett, Ell & Co. Salon and Spa.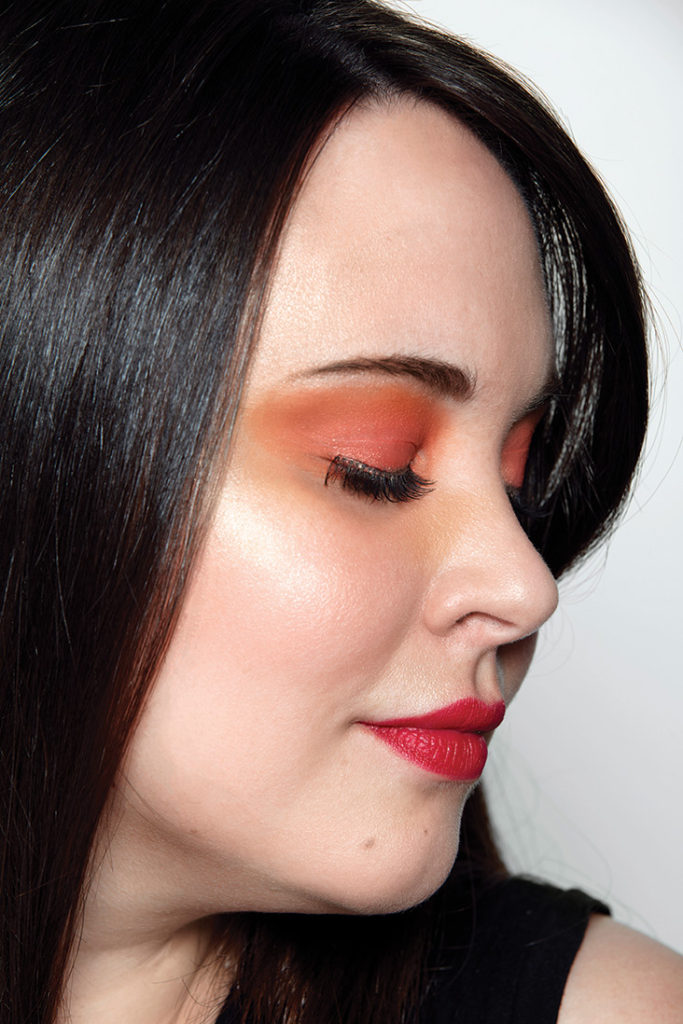 Just Peachy
Apply a small dab of orange shadow or lipstick to the lid and blend outward.
Use a blending brush to smudge the color into the crease of the lid and eye.
Apply a small dab of orange to your brush once more and swipe along lower lid directly under the lower lashes.
Finish the eye with a light coat of mascara on both upper and bottom lashes.
To complete the look, add a magenta lip and feather highlight along cheekbones and temple.
Pro tip:
When using orange shadows, only a little color is needed due to its high pigment.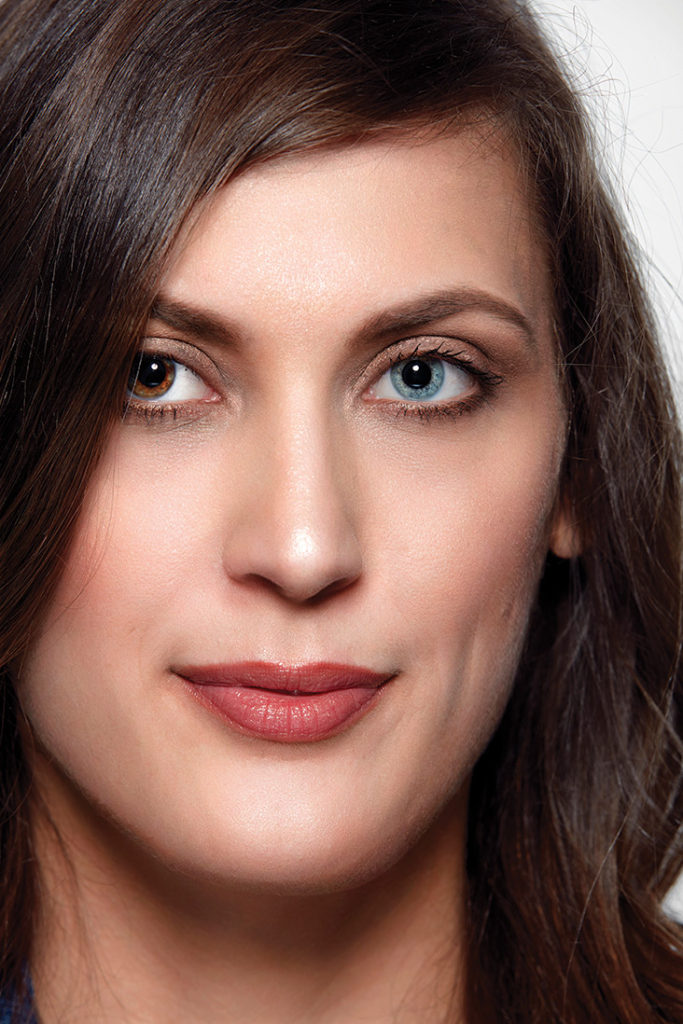 Smoke & Mirrors
Achieve this look with a bronzy or neutral palette. Start with a nutty brown across the entire lid, making sure to swipe into the beginning and end of the upper lid.
Add a light shimmery copper layer starting in the center of the lid to the end of the eye. Blend.
Add a touch of white glitter shadow to the inside of eye for brightness.
Thinly line the lower lid with a golden-brown hue and blend into the existing shadow at the end of the eye.
Finish the look with a swipe of mascara across the top lashes and light highlight on the cheekbones.
Pro tip:
This look can easily be transitioned from day to night by adding a pop of blush or lipstick.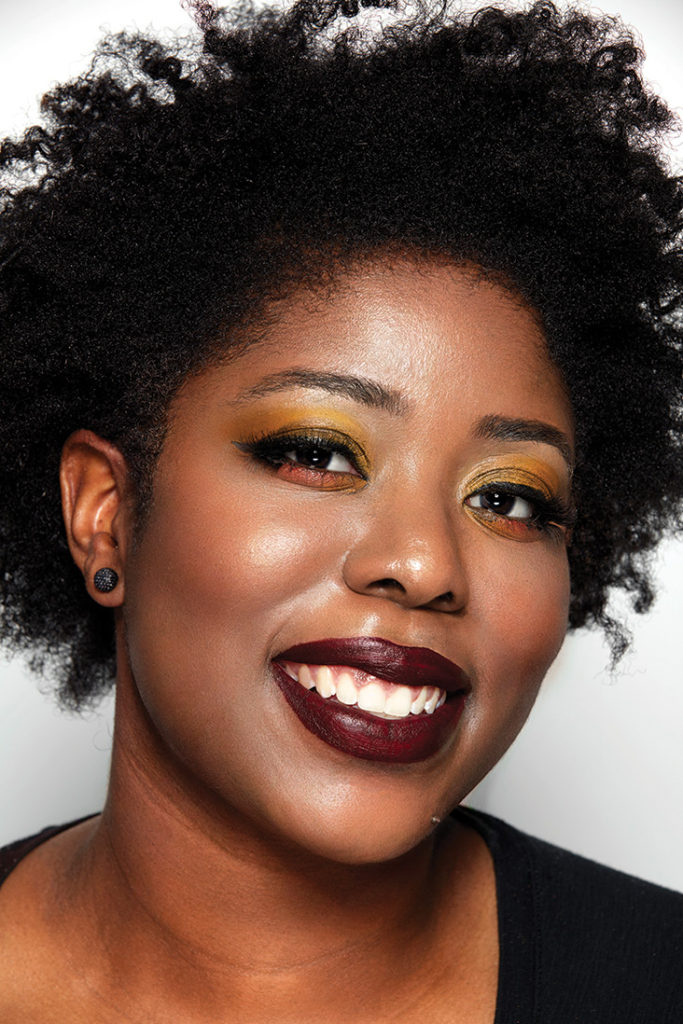 Gloss Over It
Apply a yellow cream lipstick or shadow to your brush and swipe across the entire lid from inner crease to just past the outer corner of the eye.
If desired, apply false lashes, or use a heavy coat of mascara to produce a full lash.
For an extra pop of color, apply a subtle streak of pale peach shadow underneath the lower lash line.
Finish the look by dusting a rosy blush across the cheekbones and adding a burgundy lip color.
Pro tip:
To get a truly glossy look, a cream lipstick can be used in place of or on top of shadow.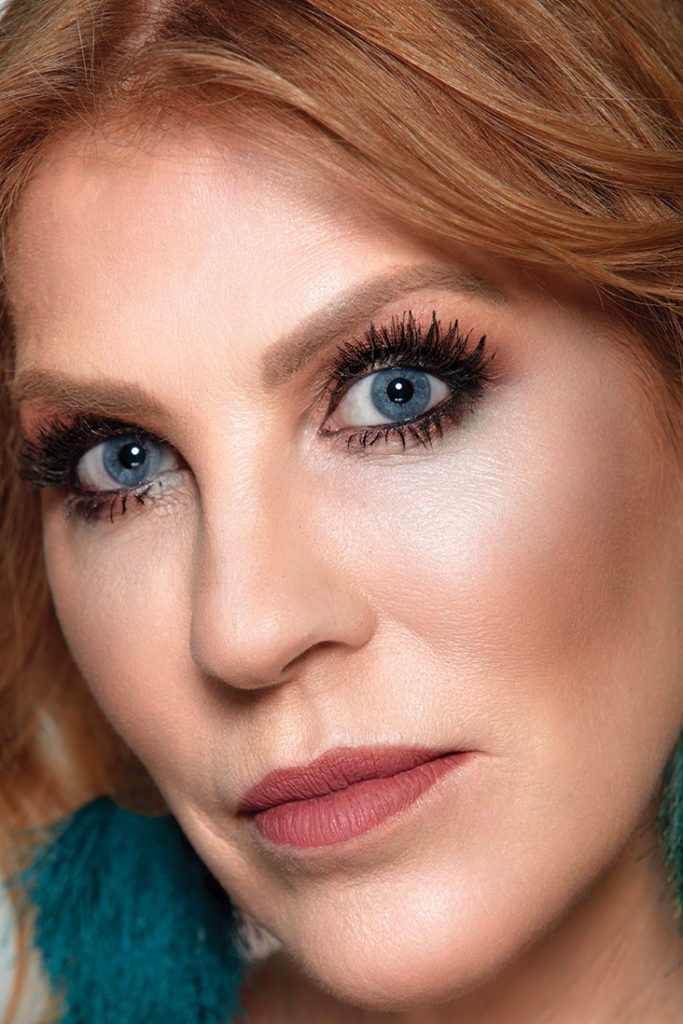 All That Glitters
Apply a pale pink shadow to the entire lid. Apply one shade darker onto your brush and swipe just above the lid, across the brow bone, and into the corner of the eye.
Using a new brush, apply a glittery gold shadow from the inner eye to the outer eye, blending into both layers of pink.
Using a thin brush, blend a white shadow across the browbone between the shadow and eyebrow, and lightly dust the inner corner of the eye as well.
If desired, apply false lashes or use a heavy coat of mascara to produce a full lash.
Finish look with a light dusting of highlight along cheekbones.
Pro tip:
To achieve the rose gold look, blending each layer of shadow is essential.