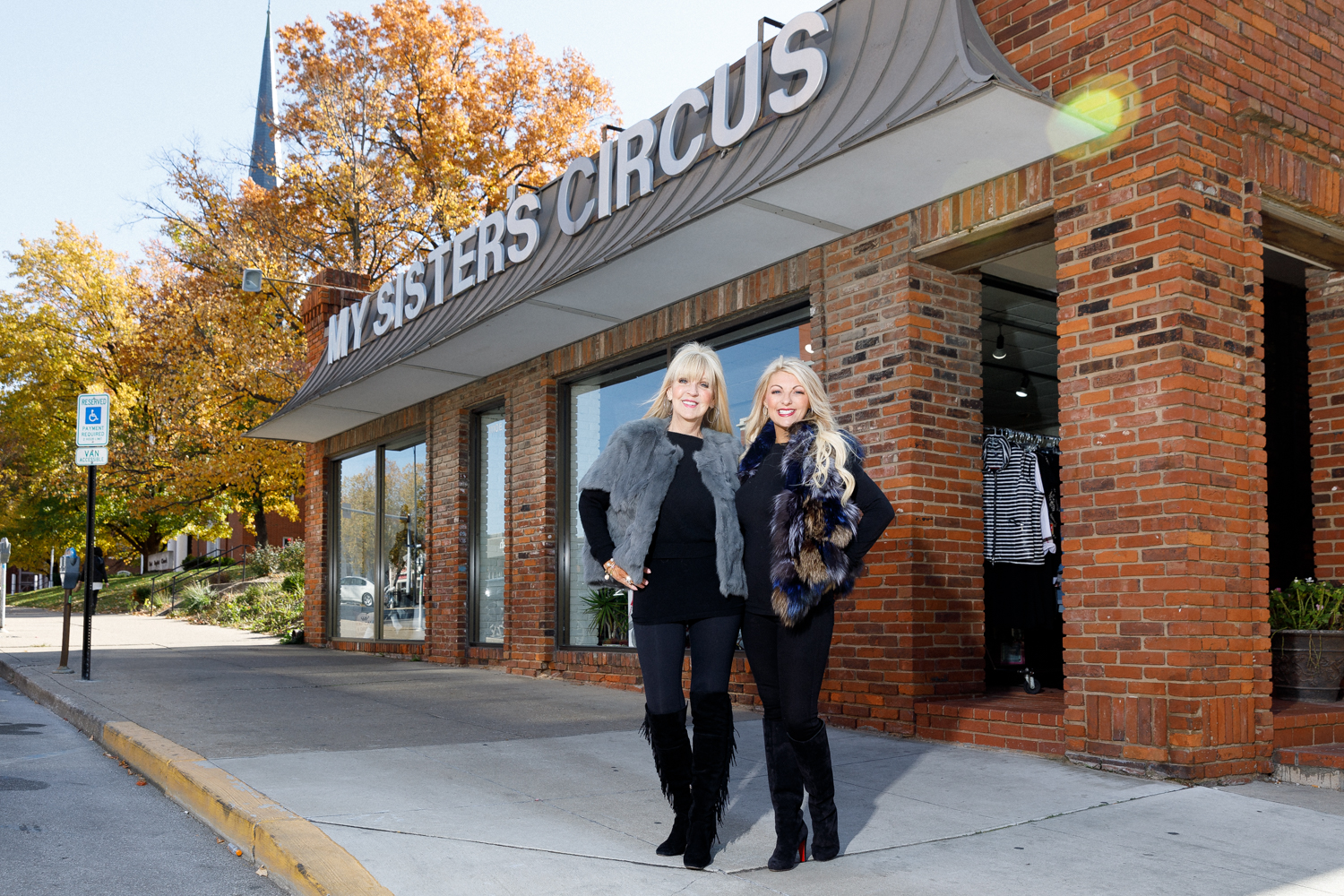 Personalized service with a glamorous flair.
Photo by Keith Borgmeyer
If you're looking for colorful, glittery, furry things you'll definitely find them at My Sister's Circus. The boutique is always filled with an exciting mix of patterns and textures, yet nothing outshines owner Celeste and daughter Stella Hardnock. With the help of their stylish companion Snuggies, Celeste and Stella take pride in bringing their personal touch to their customers' closets.
Celeste opened My Sister's Circus in 1977 after graduating from Stephens College. During her time at school she worked for Warren Dalton's Columbia Mercantile Company, constructing window displays. When she decided to start her own business, Celeste's knack for creating an atmosphere was something she carried over into her own business.
Walking past My Sister's Circus, it's hard not to be intrigued. While the name alone is eye catching, the windows are filled with an eclectic mix of décor and chic pieces. "Our store is kind of known for the ambiance," says Celeste. The store is often filled with customers who come not only to shop, but to catch up and chat.
With over 40 years in business under their belt, it's no surprise that the ladies have a loyal customer base. Celeste believes that the personalized service customers get when shopping at My Sister's Circus has been the main reason for the boutique's long life.
The ladies take great care in getting to know their customers. Understanding each customer's style, their preferences, and what they like or don't like is essential to their business. When ordering new product, Celeste and Stella often find themselves ordering items or product lines with specific customers in mind.
When you shop at My Sister's Circus, you are always going to find something unique from other retailers in the market. "We won't order any lines that you would find in the big box stores," explains Celeste.
"When you come in, we will tell you what works for you, what doesn't work for you, help you with whatever it is you're looking for," says Celeste. This old school approach to customer service ensures that all their customers leave the store happy and confident in their look.