In Focus: Breaking Down the Sweep of Poverty in Columbia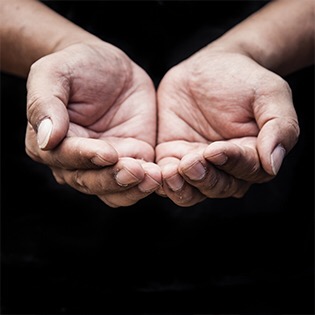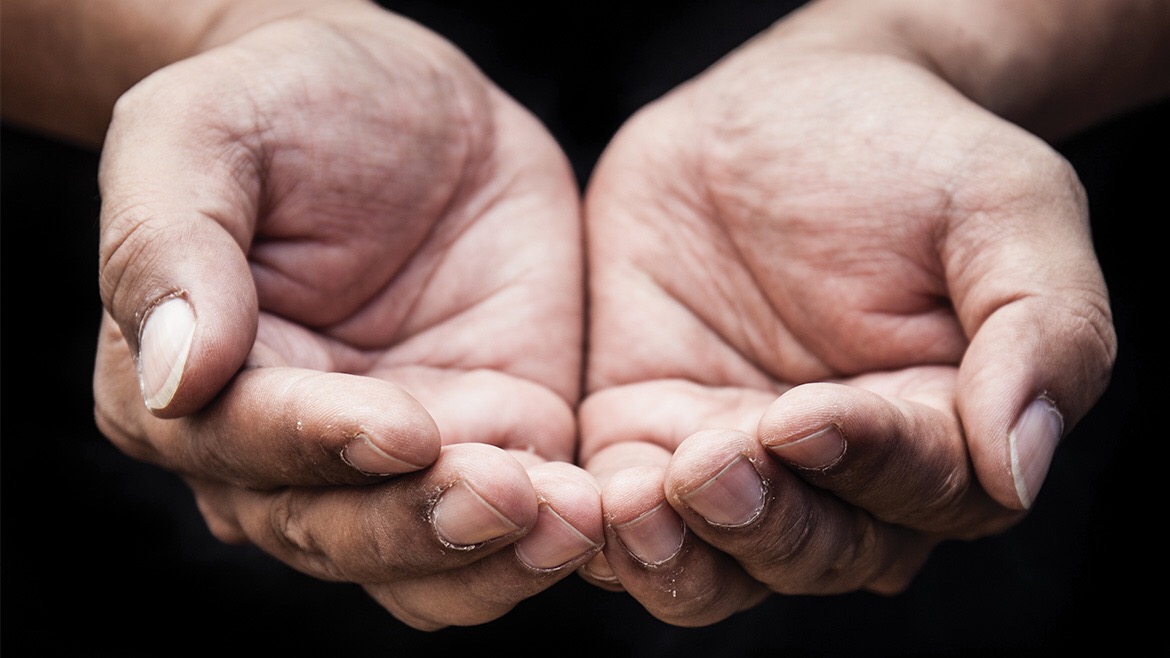 Where is poverty in Columbia? If you looked, where would you find it? What would it look like? What about the poverty factors that aren't easily visible?
A community assessment report completed for the Heart of Missouri United Way in late 2011 found that 40 percent of Boone County residents said they had little or no awareness of people who live in poverty.
Steve Hollis, the human services manager for the Columbia/Boone County Department of Public Health and Human Services, remembers the 40 percent figure, but he was also alarmed that a high percentage of Columbia residents did not identify a lack of public transportation, little access to healthy foods, or a significant disparity in health outcomes between black and white residents as factors in the poverty equation.
Hollis says he and his peers knew those were factors in the poverty picture. But, he says, battling poverty in Boone County is still as much about changing public perception as it is about changing public policy.
The poverty and income figures Hollis cites are among the reports and charts on the Boone Indicators Dashboard, an interactive, web-based platform that allows users to access Columbia's socioeconomic, health, education, and housing data. Boone Impact Group — a group made up of the county, the City of Columbia, and the United Way — can use the dashboard to align their programs and measure their progress.
In 2010, the overall poverty rate for Columbia and Boone County was a shade over 18 percent. From 2000 to 2010, the county's population grew by 20 percent while the number of children age 18 and under in poverty increased by 49 percent; in 1980, only 13 percent of Columbia's residents lived in poverty.
When considering poverty numbers, it's important to take Columbia's college population into account. Official poverty reporting was changed in 1990 to include college students — who typically only work part-time or not at all — which swelled Columbia's current poverty rate to 24.9 percent, according to the 2011 to 2015 American Community Survey 5-Year Estimates from the U.S. Census Bureau. Narrowing the figure to include only children under age 18 shows Columbia's poverty rate at 17.6 percent, which is actually lower than the 21.7 percent state and national rates.
Hollis says local social service agencies and leaders closely monitor the child poverty numbers as "an important standalone indicator" that mitigates the effect of college students on the local poverty rate. But it's easy to get lost in the numbers.
"That's better than state and national rates," he says. "But let's remember this means nearly 4,000 kids are below the poverty line in Columbia."
Poverty Snapshot
Here's a quick picture of what poverty in Columbia looks like:
Poverty rates are typically highest among families with young children. In Columbia, more than 22 percent of children under age 5 live below the poverty level. And considering the bevy of research that indicates kids in poverty are less prepared for school, there's a strong focus among social service workers to advocate for early childhood education programs to offset the effects of poverty at a young age.
Poverty among female householder families with children under 18 is 44 percent in Columbia, slightly higher than state and national rates.
Columbia's 2016 "Point in Time" count identified 220 persons that were homeless — sheltered or unsheltered. The number was down from a high of 281 in 2013. Columbia Public Schools reported that 243 students were homeless.
Many programs use 200 percent of the federal poverty level as a qualification for services, which mirrors the eligibility guidelines for many federal programs such as SNAP, free and reduced-price school lunches, the WIC program, and more, which are intended to allow people who are often referred to as the "working poor"  to access services.
Using the Census' American Community Survey 5-Year Estimates, 39 percent of Columbia residents are in households with incomes at or below 200 percent of the federal poverty level.
Including college students, the city's poverty rate is 21.7 percent for whites and 34.2 percent for blacks. For families, the poverty rate among blacks is 28.9 percent while only 7 percent of white families fall below the federal poverty level. The racial divide is even more glaring in the child poverty numbers: 16 percent of Columbia's kids under 18 live in poverty, but the number is only 4.8 percent for whites — and 37.3 percent for blacks.
Black residents continue to experience disproportionately high rates of poverty, unemployment, illness and disease, and death along with disproportionately low rates of income, home ownership, educational attainment, and life expectancy.
Some more on Columbia's racial divide in poverty: the rate of death by diabetes is more than three times higher for black residents than their white peers. A greater percentage of black students are not ready to begin kindergarten and fall behind in reading by the third grade. The disparity continues with high school graduation and post-high school education, resulting in a difference in earning ability. For every dollar that white households in Columbia earn, black households earn only 64 cents.
Households spending more than 30 percent of their income on housing are described as "housing cost burdened." In Columbia, 23 percent of homeowners and 51 percent of renters fall into this category. In response to that disparity, the City of Columbia recently established a task force to address affordable housing.
Precarious Predicament
It can be hard to square Columbia's poverty numbers with its otherwise strong economic indicators — our December unemployment rate, for example, was 2.7 percent. But poverty is there, even when some citizens can't see it.
Nick Foster sees poverty on a daily basis. As executive director of Voluntary Action Center, an organization that provides services and referrals for low-income families, people with disabilities, and other disadvantaged people. (VAC clients must be at or below 200 percent of the federal poverty income guidelines.)
VAC saw a stark reminder of the prevalence of poverty in January, when Foster says they received "an amazing spike" in requests for services. It was the most intense period of demand Foster has seen in his six and a half years at VAC.
"We don't really know the reasons for that," he says, noting that needs were "across the board" among VAC's services. "We're still crunching the numbers. That's one of the answers we're going to try to figure out."
Foster and Hollis both point to the precarious position of low-income earners who are just getting by — and what it means for the city as a whole.
Hollis suggests the middle class is "dying."
"The magic [to changing public perception] is getting the middle class to see they're much closer to poor folks," he says.
Foster says a "livable wage" is still a major factor missing from the city's economic landscape.
"There are a lot of people in our community who are working, but they are not making the kind of money it takes to meet their ongoing needs," he says. "Few of us recognize how vulnerable we are." An unexpected car repair, for example, or a hospitalization coupled with a lack of sick leave benefits or health insurance can be financially devastating. Foster adds, "There are a lot of people that just live on the edge and under the radar."
"It's so easy to live in Columbia and be unaware of poverty, inequity, and segregation," Hollis says. "Just acknowledging and talking about the issues is the first important step in addressing them." 
2017 Federal Poverty Levels
The U.S. Department of Health and Human Services issues federal poverty level income thresholds each year. The figures are used to calculate eligibility for Medicaid, the Children's Health Insurance Program, and other programs and benefits. The 2017 FPL numbers were:
$12,060 

for an individual.

$16,240 

for a family of two.

$20,420 

for a family of three.

$24,600 

for a family of four.

$28,780 

for a family of five.

$32,960 

for a family of six.

$37,140 

for a family of seven.

$41,320 

for a family of eight.