Boxes, Bans, and Hiring on the Books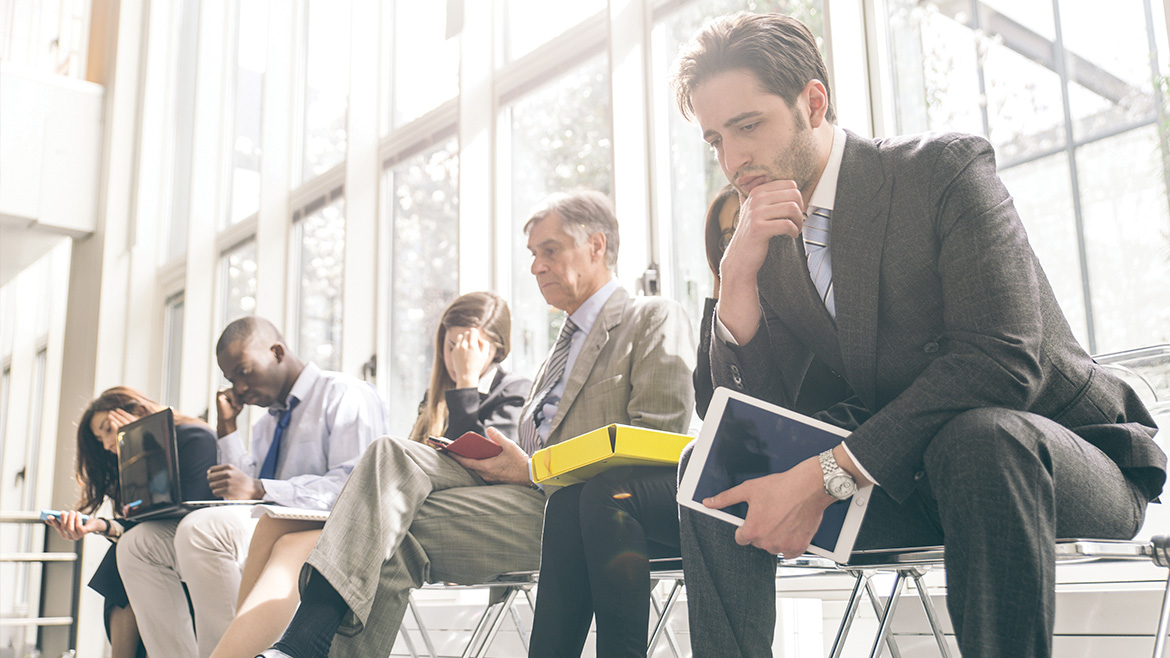 Nearly one in three American adults has a criminal record listed in the FBI's master criminal database. And a criminal record can prevent someone from obtaining employment. This pricey problem affects everyone.
But the hiring is already too onerous, so adding more laws for employers to comply with is not the solution. Instead, we should repeal unnecessary laws and rules restricting employers. Our local legislators have filed an excellent bill to do exactly that.
Hiring "On the Books" is Hard
Do you want to hire someone to work for you (or even to just watch your kids, clean your house, or take care of your yard)? Boy, does the government have some hoops for you!
The first political story that piqued my interest growing up was the "Nannygate" scandal in 1993, when President Bill Clinton's first two choices to be the nation's first female attorney general — Zoe Baird and Kimba Wood — had to be withdrawn, Baird's after revelations that she hadn't paid her nanny's payroll taxes.*
When the time came for me to need child care, I wanted to avoid that mommy trap. I was an attorney and a CPA, so I thought it would be easy for me to hire someone to watch our baby "on the books." It was not.
If one wants to employ another person, the law requires that you (partial list):
– Apply for employer ID numbers from both federal and state government
– Fill out W-4 and I-9 forms for each employee
– For every paycheck, calculate and withhold or pay appropriate amounts for:
+ Federal and state income tax,
+ FICA (social security tax and medicare tax)
+ FUTA and SUTA
– Regularly submit reports to and pay the state and federal government
– Retain required records (which are subject to audit by half a dozen government agencies)
I eventually had to hire professional help to make sure I kept up with all of this. (Note: those who do not follow these laws and just pay cash "under the table," or illegally, aren't burdened by all the extra expenses and time-consuming paperwork.)
Ten years later, I'm still appalled that we expect everyone to go through such a complex and burdensome process just to give another person a job in America.
Columbia's "Ban the Box"
The last thing we should be doing at the local level is to make it even harder on those who want to create jobs in our community. But that's precisely what Columbia did by enacting a "ban the box" policy in 2014.
"Ban the Box" is the colloquial term for five ordinances comprising the "Employment Opportunities for Qualified Applicants" article in chapter 12 of Columbia's Code of Ordinances. The box in question is the box on employment applications that asks if applicants have ever had a criminal record. These ordinances don't just ban the box, though; they forbid would-be employers from even seeking information about a job applicant's criminal background prior to making a conditional offer of employment. So, it's now illegal to look up a babysitter on Casenet prior to asking her to watch your kids. And those who violate Columbia's "ban the box" ordinances may be charged and convicted with a misdemeanor punishable by up to a $1,000 fine and/or 30 days in jail!
Ban the box (ironically) contributes yet another policy of overcriminalization and overincarceration that caused the very problem its proponents seek to fix. Further, it's a disincentive for would-be employers to hire anyone in Columbia. And these ordinances do nothing to fix what's really causing people with criminal records to be unable to find jobs: the government.

A Better Path: Employer Freedom
If we want people with criminal records to be able to find employment, we need to get rid of laws and rules that restrict employers from hiring them. After all, shouldn't the person responsible for signing the paycheck have the freedom to decide who deserves a chance?
Big government, not boxes, is the problem. More employer freedom, not less, is the solution. Right now, the job options for felons in Mid-Missouri are pretty much limited to construction and fast-food. Statutes and regulations prohibit felons from participating in the sale of lottery tickets and alcohol. Thus, employers at gas stations, convenience stores, restaurants, bars, grocery stores, and more often don't have the freedom to give a felons a chance.
But here's the good news: two of our local legislators, Senator Caleb Rowden and Representative Cheri Toalson Reisch, have filed legislation (SB900 and HB2123) to get rid of the bans on felons selling lottery tickets and alcohol. If passed, there will be more employer freedom and more opportunities for everyone in Missouri. Rowden's bill is also sponsored by Senator Kiki Curls, a Democrat from Kansas City. Toalson Reisch's bill is co-sponsored by Republican representatives Sara Walsh, Chuck Bayse, Robert Cornejo, and Shamed Dogan, as well as Rep. Bruce Franks Jr., a Democrat from St. Louis.
MO Employer Freedom? Heck yeah! MO Bans? Um, no.
If you agree, please tweet, tag, email, and call your local legislators to let them know that you support SB900 and HB2123.

Jennifer Bukowsky is the former owner of the Bukowsky Law Firm and political writer. You can find her on Twitter at @EsqOnFire.
*Correction: An earlier version of this column stated that during the "Nannygate" scandal of 1993, President Bill Clinton's first two choices to be the nation's first female attorney general — Zoe Baird and Kimba Wood — had to be withdrawn after revelations that neither had paid their nanny's payroll taxes. However, Wood did pay her nanny's payroll taxes and withdrew from consideration for other reasons.