photos by Keith Borgmeyer
written and styled by Tiffany Schmidt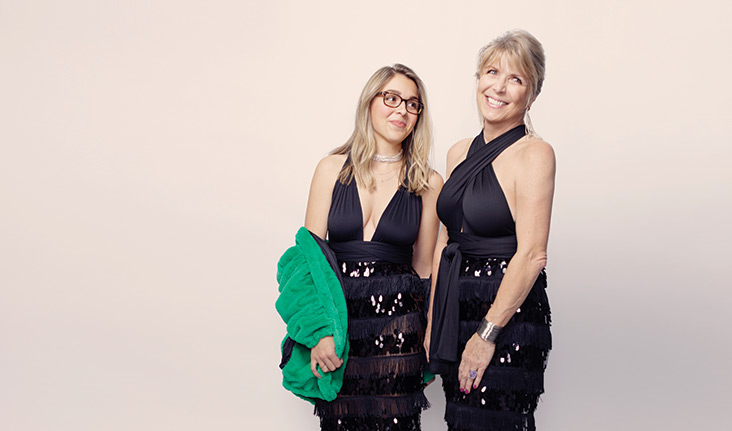 Mother-daughter duos model Columbia's latest trends.
Betsy and Katherine Woodruff
Wearing Muse Clothing
Betsy and Katherine share more than just a love of shoes. The pair often trade everything from jewelry to their Mizzou apparel. While Betsy usually opts for neutral basics and Katherine prefers a more boho approach to her wardrobe, both women agree that comfort is an overall must.
Muse Clothing's vintage aesthetic is the perfect medium for this mother and daughter, the Woodruff Group realty team at House of Brokers. Both love mixing their jeans with this black duster for a modern, yet classic look.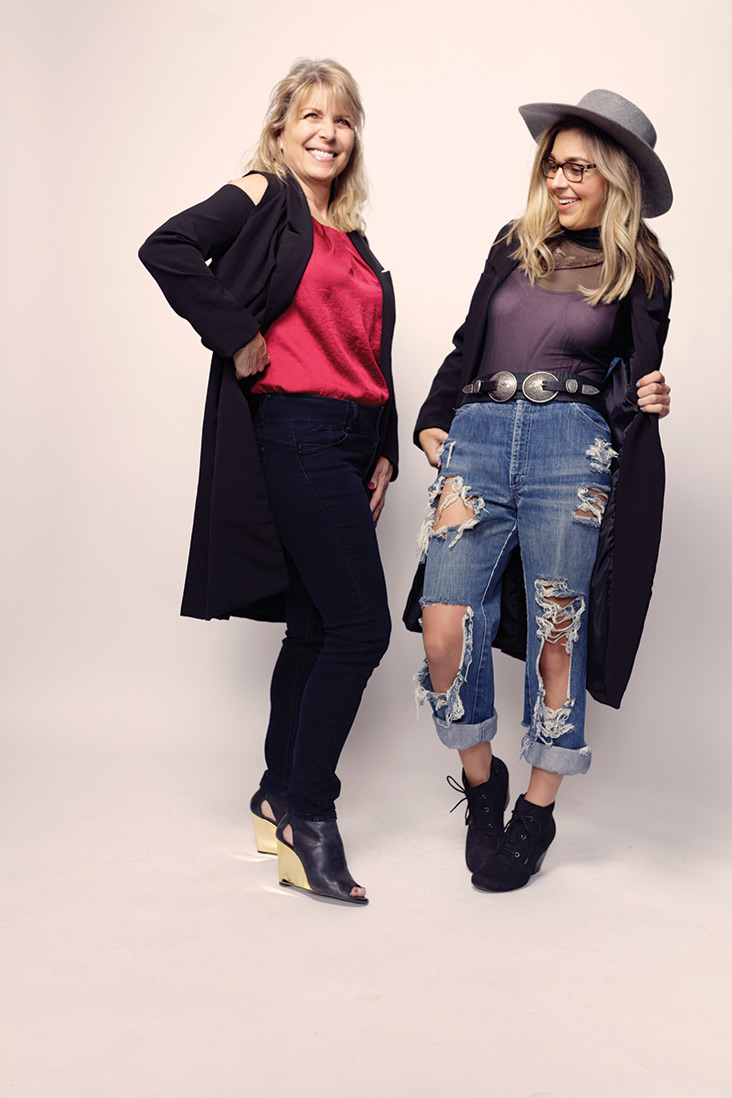 "I'm more conservative, she's more contemporary. It's an age thing!" —Betsy
Suzanne and Kaitlyn Rothwell*
Wearing My Sister's Circus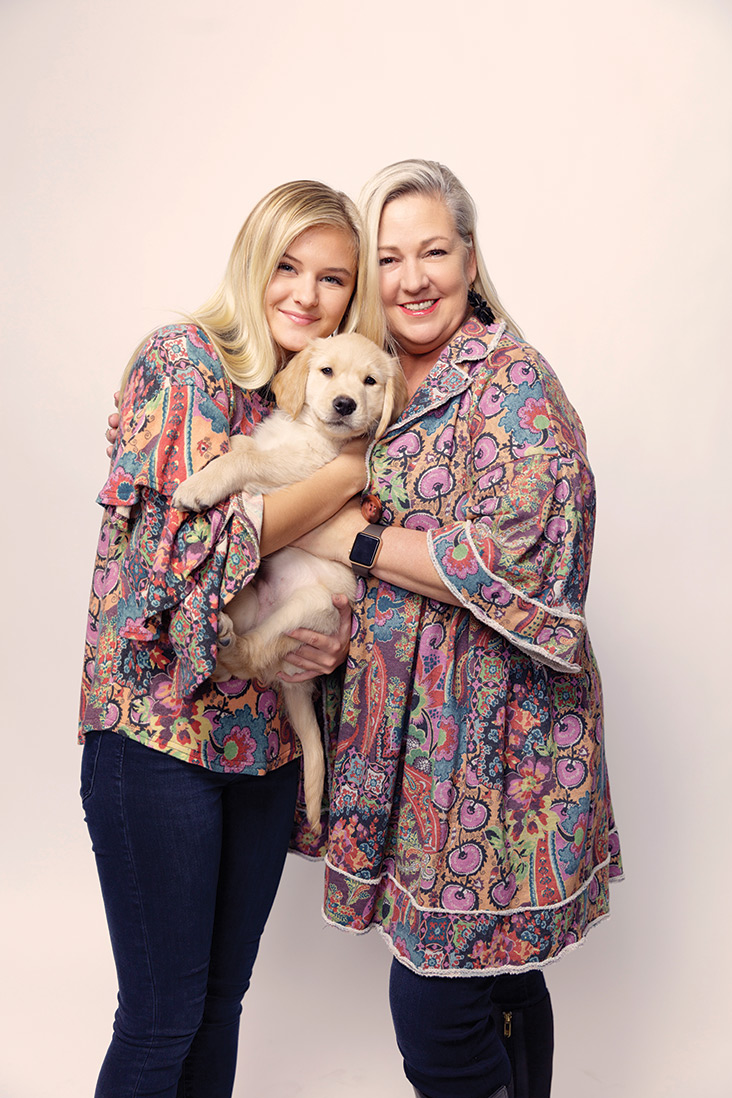 While Suzanne and Kaitlyn (pictured above with their puppy, Charlie) normally don't share wardrobes, the pair does swap makeup from time to time. Both agree that a shared characteristic of their styles is a sense of age appropriateness. My Sister's Circus has the right mix of traditional yet fun pieces to fit both Suzanne and Kaitlyn's styles.
Kaitlyn, a freshman at Grand Canyon University in Phoenix, likes to stay laid back and casual, while Suzanne prefers a classic look with a hint of bling for her job as executive director of advancement at Columbia College.
*Suzanne is pictured on our cover with her second daughter, Olivia, a senior at Rock Bridge High School.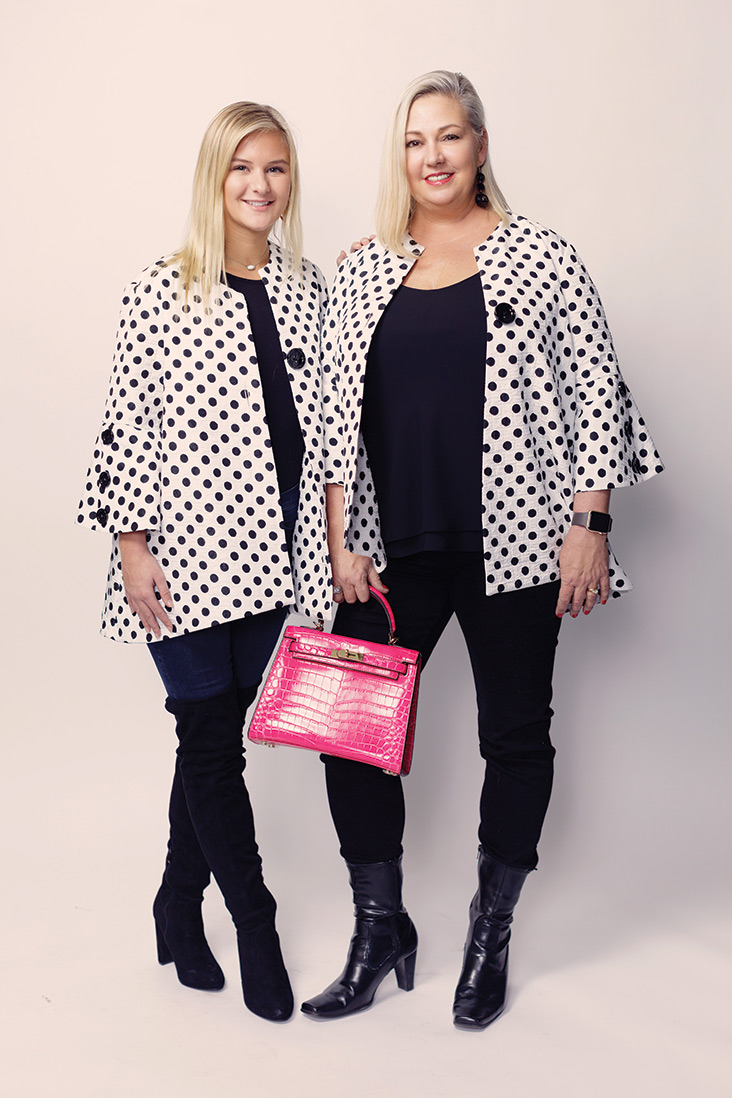 "Kaitlyn can wear anything and look good. Can you tell I'm her mom?"  —Suzanne
Elizabeth and Giana Kardon-Facio
Wearing Matilda Jane & La Di Da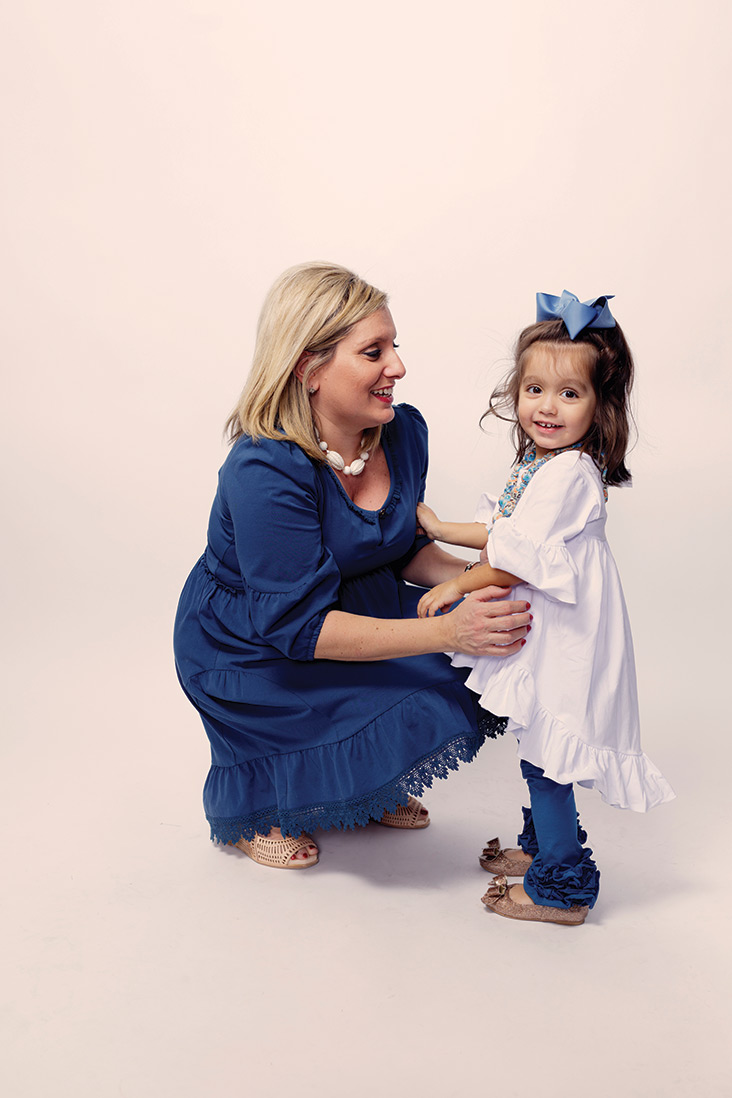 Elizabeth Kardon-Facio loves dressing her two-year-old daughter, Giana, who is usually seen with a huge bow in her hair and tutu skirts. Elizabeth, a school teacher, opts for a more casual look, accented with sparkly jewelry. Heels are an essential part of her weekend look, an accessory that Giana already loves to borrow and wear around the house.
This mommy-daughter duo often coordinates outfits from Lilly Pulitzer and Matilda Jane, and they sometimes even get dad to coordinate as well. Elizabeth describes Giana as having a "whimsical and playful style," which is represented well through La Di Da's fun and youthful designs.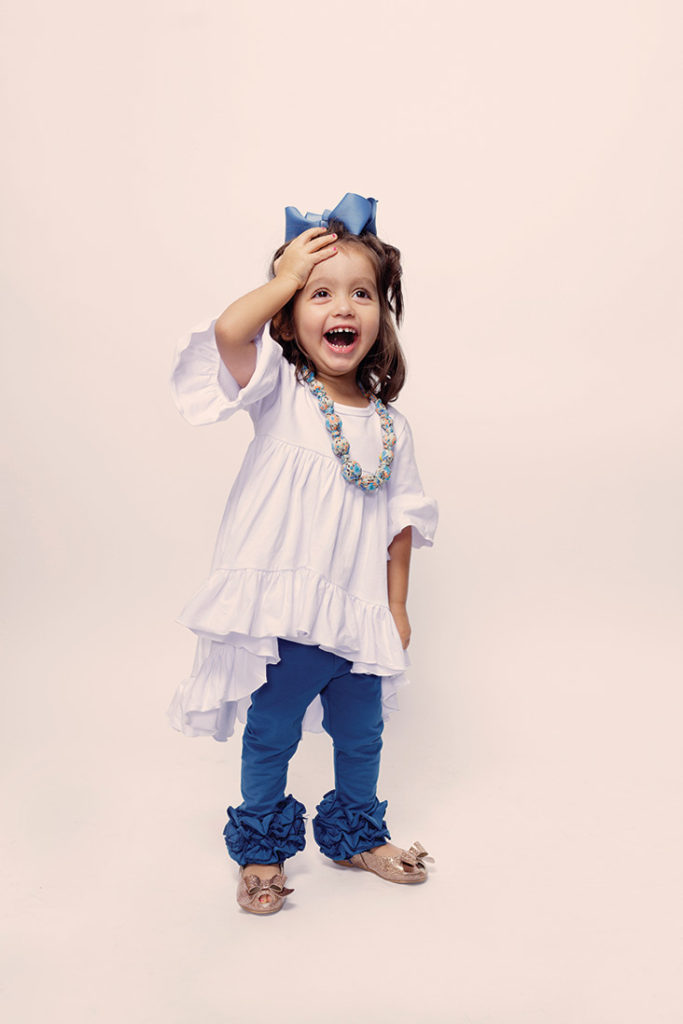 "I think we will share our closets as Giana gets older. I always loved sharing closets with my mom, and I hope we can keep the tradition going."—-Elizabeth