Growlers, Pints, and Beer Cocktails
photos by Anthony Jinson
by Aaron Banks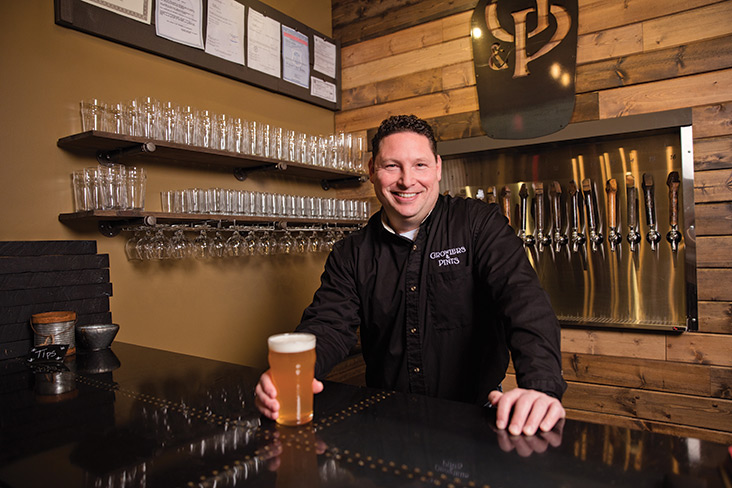 Stop in for a fill or a Drunken Assault.
My name is Aaron Banks; I'm the owner of CoMO Growlers and Pints, the first and only dedicated growler-filling station in Missouri. What does that mean? It means we're the only place in Missouri where you can drink a pint or flight of beer from a brewery anywhere in the country and get your favorite beer to-go in a growler.
I've had a passion for finding new breweries and tasting new beers for years. When I dreamed of opening Growlers and Pints, I wanted to give people a place where they could do that under one roof. We specialize in hard-to-find craft beer that you can't get in six packs — you can, however, get a growler filled and enjoy these beers at home. Our tap list constantly changes too, so you can try something new every week.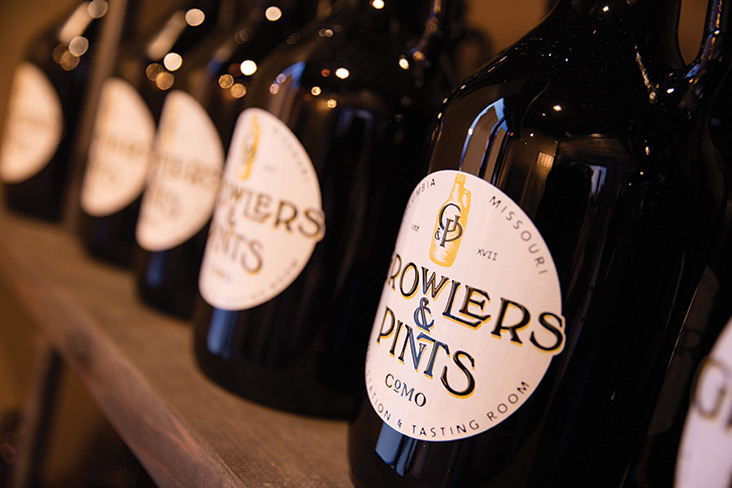 Another passion of mine is crafting beer cocktails. Most people are familiar with the standard beer cocktail — a black and tan, made with Harp or Bass and Guinness. When mixing beers together, we select flavors in each that will complement the other. Using that framework and applying it to our unique beer menu, we can create interesting combinations.
One popular cocktail we featured recently combined Mother's Brewing Company's Bourbon Barrel Three Blind Mice and 4204 Main Street's Assaulted Caramel Pecan Brown Ale — we called it "Drunken Assault." The caramel and bourbon flavors married perfectly. Another previously featured cocktail, called "Almond Joy," was a mixture of 4 Hands' Absence of Light and Ballast Point's Coconut Victory at Sea. The nutty chocolate flavors in Absence of Light taste fantastic with the coconut flavor in Victory at Sea. We called it Almond Joy because it tastes just like drinking the candy bar!
We usually have a version of our "Eve's Original Sin" as well — this cocktail combines the cider we currently have on tap with a sour beer. The exact flavor varies based upon which beers we combine, but always tastes like a Granny Smith apple. It's a crowd favorite!
All our cocktails last only as long as we have the beers that make them up, so you have to move fast to try them or wait and see what we come up with next. Cheers!