COMO Loving: Sarah Sandkuhl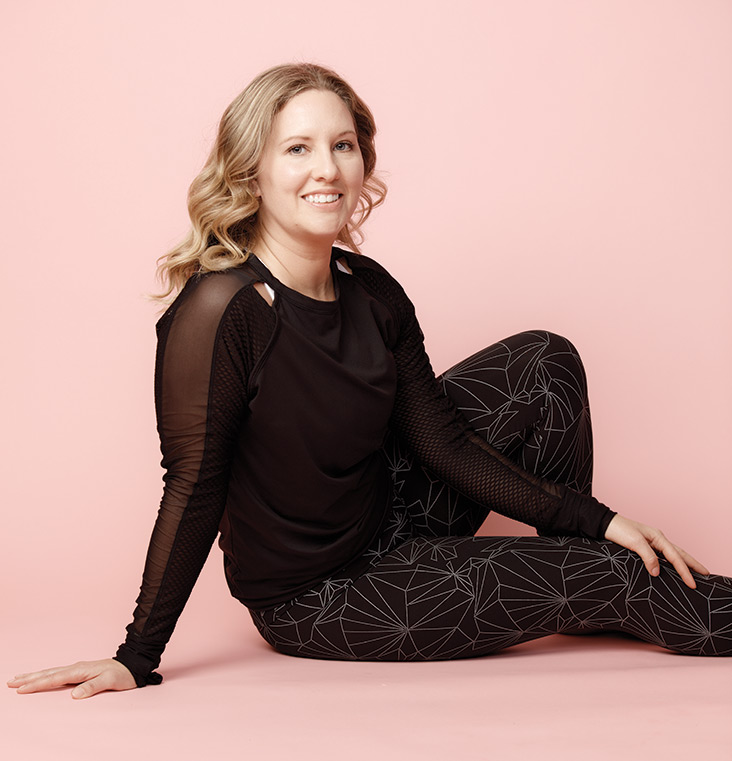 Photo by Keith Borgmeyer
Yoga instructor Sarah Sandkuhl makes Columbia a better place just by being herself.
"Sarah just has this incredible energy. It can be hard to explain on paper," says Barbie Banks, director of the Citizen Jane Film Festival, "but she exudes calm and light. And I really believe her positive energy is making her community a better place to live."
Sarah regularly teaches at Yoga Sol and was invited to teach at The Missouri Theater last April. She leapt at the opportunity. A dedicated yogi of over a decade, she was happy to share her serenity for a good cause.
"The purpose of having these classes is to introduce more people to this beautiful venue," says Sarah. "It's also a way to engage the community in a different way."
The theater is home to The Missouri Symphony Society, where Sarah's daughter, Sofia, and son, Vicente, are in their second season playing violin with the Junior Sinfonia.
"In Junior Sinfonia, I have seen my children grow so much as musicians, which makes me want to help the program," says Sarah. "Also, being able to practice yoga in such a beautiful space with live cello music is really a treat. This combines two of my passions — teaching yoga and music."
Barbie appreciates this passion in Sarah: her character, patience, and love for her practice. "I admire these things about her, but more importantly I see how she lives these things in her daily life," Banks says. "She doesn't see her yoga as just a personal journey. She sees how it can change the world around her."
Two years ago, Sarah's family temporarily moved to Bali so that the children could attend Green School, a nature-based learning center. While there, she fell in love with a yoga studio and decided to complete her yoga teacher training, an accomplishment that she had been thinking about for years.
"Through the practice of yoga, I've learned so much about myself and feel more comfortable in my own skin," says Sarah. "I started practicing to become more fit and flexible, but what kept me coming back to my mat was the sense of calm and clarity that I feel after I practice."
This peace extends to those Sarah interacts with. "She puts out these amazingly kind and gentle vibes in all that she does," says Barbie. "She can enter a space and immediately make it feel safer and happier."
Twice a year, Sarah also partners with Katie Schutte, founder of Yoga Gives – CoMo, to donate the Missouri Theater class's proceeds to various charities. The recipient of Sarah's charity class this past April was City of Refuge. Her class on January 17 benefited the Citizen Jane Film Festival.
"Sarah is amazing," says Barbie. "She can't help but spread love to everyone she interacts with."