9 Tips to Amp Up Your Brand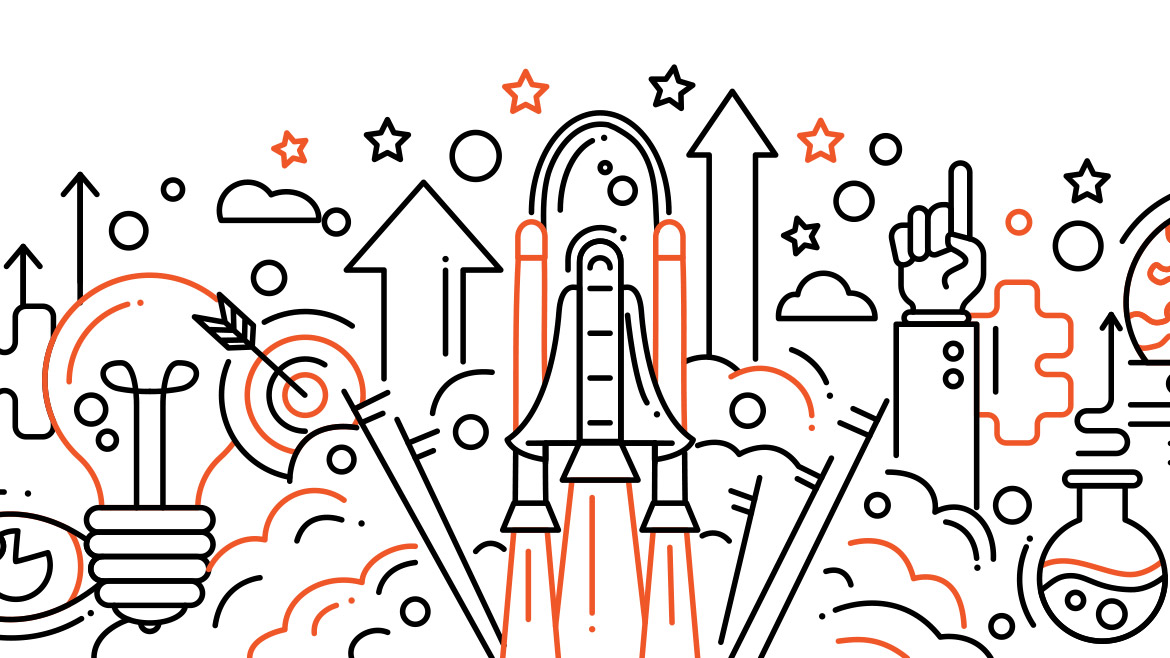 Some of Columbia's most innovative business owners and PR professionals weighed in on some simple, inexpensive ways your company can increase and capitalize on your brand awareness.
Be awesome all the time.
It starts with a little introspection, says Liz Sensintaffar, associate director of communications and outreach at Woodhaven. Improving the visibility of your business starts with a strong company culture that your team always reflects. "If you're focused on making sure that your business is constantly delivering amazing experiences, your customers are going to tell their friends," Sensintaffar says.
We know it's all too easy to go viral for the worst reasons, and this kind of organic brand awareness can carry significant weight for consumers. In a 24/7 digital world, there isn't room for bad customer experiences or inconsistent messaging. Build a company culture around ideas that your team can attach to easily, and then empower them to live that culture every day.
Tip: Add a 'client rave' section to your monthly e-newsletter and ask a satisfied customer to write a glowing review. If you're B2B, it allows you to highlight your client's business at the same time.
Engage in the community — in person and online.
Strategic companies often give back (and share with potential customers exactly how they're giving back). Doing community work as a company will build team camaraderie for your people; the nonprofit will recognize your company's support, and it's something to share with your customers.
"Working for a nonprofit, I might be a little biased," Sensintaffar says, "But I think community engagement is crucial. From sponsoring a little league team to trading services for exposure with a local nonprofit to volunteering at your neighborhood school, there are a lot of ways you can get engaged without having to fork over a load of cash."
If there's one thing the New Chapter Coaching team is passionate about, it's nonprofits. The consulting agency uses social media to share job openings, events, fundraisers and more. They also run the annual "Make it Happen" campaign to promote the work of nonprofit leaders and donate back money to three organizations each year. Check them out.
Tip: Choose a nonprofit to support with your team, and then ask one of your teammates to write a 300-word blog post on why your company is committed to supporting said organization and what action you plan to take.
Don't just sell. Be a thought leader.
It isn't enough to advertise what your business is and what you can offer. To get people to pay attention to your brand, you have to share meaningful information to your audience. That means sharing leadership and organizational development information to make clients better leaders, says Carolyn Sullivan, president and CEO of New Chapter Coaching. It's called thought leadership, and it's changing the face of marketing.
"Thought leadership is about having the answers of the biggest questions for your customers and communicating that in an educational way," says John Hall, CEO of Influence & Co. "It's important to any company that wants to position its brand or employee as an industry expert or leader. This is valuable to build trust and credibility with the audience that you're trying to influence."
Tip: Make a list of all the topics you and your team are experts in and start planning out what kind of articles you can post to your website (and then promote on e-newsletters and social media) that will be helpful or thought-provoking for your clients.
Define (and find) your audience.
Michael Urban, founder of Harold's Doughnuts, emphasizes defining and understanding your core customer. "Once a business knows exactly who their core customer is, marketing and sales tactics become much more effective." (Easy for him to say . . . everyone loves doughnuts.)
Sensintaffar says it's important to consider the audience before writing the press release or ad or content of any kind. "If you know who your audience is and what media they consume, you have a leg up when pitching stories and reaching out to news outlets," she says.
Provide relevant content for readers and you're more likely to get your foot in the door. Example: If your ideal clients are MU students, maybe the best ways to reach them are through student-run media outlets.
Tip: Urban started defining his core customer by analyzing delivery orders — specifically by focusing on the gender of the orderer and where they lived. Then he started to note approximate ages. "If you're in a retail business, like me, there's nothing wrong with simply taking time to size up who comes in and out of your store on a daily basis." Get to 200 and then draw some conclusions about your core customer.
Make a plan and follow it.
"It's amazing how many people just wing it," says Lili Vianello, owner and president of Visionworks Marketing Group. "They don't know how much they're spending and make decisions based on what they like, as opposed to what their target audience prefers." Plan ahead, Vianello suggests. Select the marketing avenues that will best support your goals and avoid reactive investments in the various marketing opportunities that cross your path.  Planning ahead makes saying no easier, Vianello says, and it allows you to maximize your chosen marketing tools.
The less you have to spend on your marketing budget, Vianello says, the more important it is to have a cohesive message and look.  That plan can be fairly simple, by the way. One of New Chapter Coaching's guidelines: Keep all messaging positive on social media. "We think people want to buy positivity, so that's our focus, but we're careful to avoid looking Pollyanna," Sullivan says.
Tip: Don't know the first thing about a marketing plan? Find a business whose marketing seems to be successful that might have a similar audience. Ask for help in crafting a plan or ask for their template.
Be kind. Yes, even to the media.
Build and retain relationships with the traditional media. It's inevitable — members of the media will reach out to the people they know for expertise. Shouldn't that be you?
Sam Fleury, director of public relations at Columbia College, suggests being proactive. Stop by every media outlet that matters to your company (and it might depend on who your core customer is — see tip No. 4) and introduce yourself. Leave a business card, but no gift. It's a good introduction and makes your next point of contact more likely to be noticed.
Make your emails friendly and concise, and always follow up with a thank you, even on occasions when you have to ask for a correction. Remember, reporters aren't aliens. They're people too.
Tip: For emails to the media, keep it simple. Use an interesting subject line, but don't be cheesy. "Media members see right through that, and they receive hundreds of emails every day," Fleury says. Send a personalized note to each contact and provide quick, concise bullet points of information.
Define & convey your brand.
Before you can do much else, take some time to figure out who you are . . . then tell people.
The New Chapter team includes posts that showcase team personalities, passions, values, and senses of humor. "If folks don't like us, they won't want to do business with us," Sullivan says.
Everything can be — everything is — content. Did your team read a good leadership book? Ask an employee to write a short review of it and post it as blog content. Look around at the experiences you have every day. If they impact you, they'll probably impact some of your audience.
Showcasing your brand and your company culture consistently makes hiring the superstars easier too. "We want folks to want to work here because they can tell from Facebook that we have a thriving, fun, engaged workplace," Sullivan says.
Tip: Create a hashtag for company photos or events, then share the hashtag with prospective employees. It will reflect your workplace culture, whether you like to drink wine after 5 p.m. (or before 5, no judgment) or you have a company volleyball team.
Short and simple can do the trick.
On a shoestring budget? There are more options than ever to promote your business, and they're getting more robust all the time. State Farm Insurance spokesman Jim Camoriano says the advent of Facebook Live and other video platforms is vital.
"Small business owners trying to muscle into the market should consider Instagram and Facebook video platforms," Camoriano says. "The key will be having the right message and the right messenger conveying real-time content."
He suggests product reviews, event registration, fundraising, or simple interactions and thank yous to customers. "Short videos have untapped potential," Camoriano says. Creating any kind of content can seem overwhelming, but it doesn't have to be long and it doesn't have to be complicated.
Tip: Are you having a staff appreciation day and want to recognize your team (and create great online content at the same time)? Ask them all to fill out a questionnaire about themselves and snap a selfie. Do some minimal editing (spell check is your friend) and spend an hour posting them all on your website. You've got content to share for weeks with minimal effort.
Intern-ify Your Branding
Marketing is an ever-changing, fast-paced world, and sometimes it's hard to know which tools are right for your business and how to actually utilize those tools. It doesn't hurt to bring on some young, energetic, inexpensive help to get you started on the right path.
"It may sound trite, but bringing on young mobile and app consumers as interns to maximize social platforms is a cliché win-win. They can help increase your visibility, and in turn, you can add credibility to their resumes," Camoriano says.
Interns can be a big help with researching and concepting ideas for tips No. 4, 6, 7, and 8. The best intern experiences tend to be project-based. Give them the parameters, ask for specific outcomes, and then let them work with weekly check-ins.
Tip: Ask your intern to research your industry and find companies who do their branding well. Have them develop a report about how their strategies could apply to your business. Your intern will take it more seriously when they know the stakes involve public speaking, so make them present to your team.