Watch Her Go: A New Chapter for Citizen Jane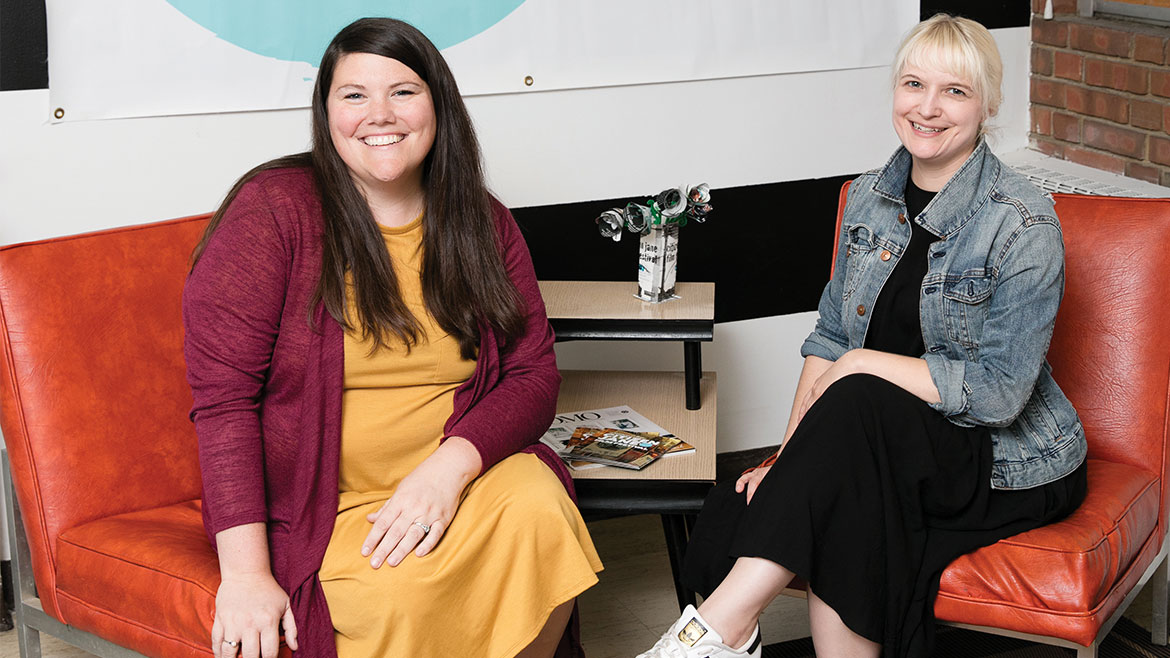 Get ready to grab some popcorn.
The second of Columbia's annual film festivals will be underway near the end of October, bringing with it independent films often unavailable for viewing anywhere else in the Midwest. Affectionately nicknamed "CJ," the Citizen Jane Film Festival is internationally recognized — but still an unknown, or at least misunderstood — entity in Columbia.
"When I went to Sundance [Film Festival], they knew who we were, but my next-door neighbor in Columbia didn't know we exist," says Barbie Banks, executive director of the festival. Now that they've become established in the film community, Banks is focused on promoting the CJ brand closer to home.
CJ has come a long way over the past decade. What began as a specialized class at Stephens College has morphed into a multi-genre, established forum that received more than 1,000 submissions this year. Now, organizers are looking to their next chapter as participation ramps up with both attendees and filmmakers.
Part of that initiative means the event's volunteers, known as "Janies," have made it their mission to break out from beneath the shadow of the community's larger, more established True/False Film Festival, held each spring.
By the time CJ rolls around, True/False has already shown some of the year's best documentaries made by women, so the festival screens more narrative fiction films — to be complementary rather than competitive. CJ also takes place at the end of the film festival season, allowing them to pick up bigger films whose directors want to expand the footprint of a production with one final push.
"There's a lot of collaboration between the programmers [of the two festivals]," says Tracy Lane, executive director of Ragtag Film Society, which operates True/False. "There's a lot of films that might come up which might not quite be the perfect fit for us, but we might share that information with CJ like 'Hey, this might be a great fit for you' and vice versa. I think it's just Columbia — we work together and want to help each other. It's a shared audience."
Not Your Mama's Film Festival
"A famous musician once said, 'The greatest thing you can do when having a female music festival is to not call it a female music festival,' because it instantly turns people off sometimes, and it shouldn't," Banks says. "But it is what it is."
She sees CJ's branding as a "female film festival" in much the same way, which is why the cinematic quality of the festival — rather than its status as a "women's" film festival — has been the team's primary focus as the event evolves. Yes, all of the films on exhibit are directed by women. No, that doesn't mean every film is about breastfeeding or breaking glass ceilings. "We're not your mother's film festival. There's still a place for bra-burning feminist film, but it's not all like that. There's something for everyone," Banks says.
Citizen Jane's audience has transformed over the years. In the earlier days, attendees were naturally comprised of those most familiar with Stephens College. Because of this, Banks says they face certain misperceptions: that the event only shows Stephens-affiliated films, or that only women would enjoy the films. CJ is trying to expand the circle, and is slowly seeing a shift in audience diversity. They track festival-goers with help from the Columbia Convention and Visitors Bureau, and have seen a 500 percent increase in overall fest attendees since 2008. Between 2015 and 2016, they had a 7 percent increase in male attendees, and 15 percent increase in women ages 30-35.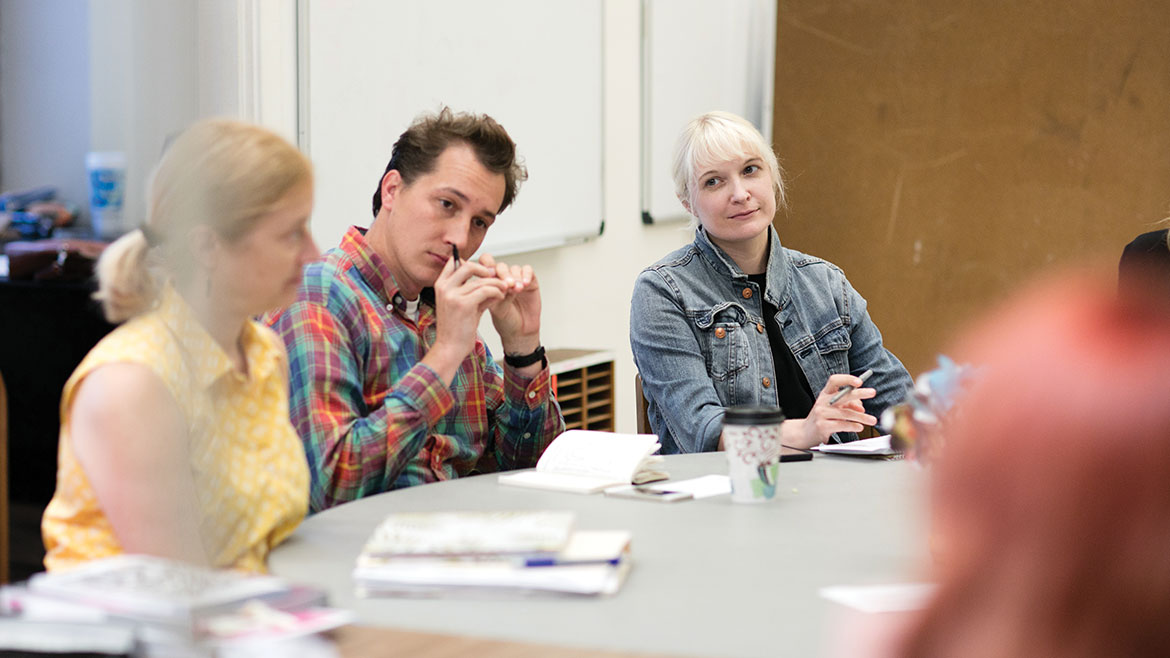 There's also been momentum building behind the change: This year's event sold more passes during the early-bird sales period than were sold all of last year. Banks attributes this to the community outreach events they've held for the purpose of building awareness.
"Advertising is great, but you have to get people together," she says. "We held a free screening at Logboat, and that was the most male-attended event at the festival last year. I think because it was at Logboat. And also [we screened] all horror films." Her hope is that providing these low-risk, free events for people will continue to expand CJ's footprint.
When Banks took over the festival as executive director in May 2016, her goal was to make the festival a little more fun. While the first day of the fest still involves hard forum conversations addressing women in film, the rest of the events are focused more on celebration: a large scale projection art installation in the North Village Arts District; the presentation of their new Lifetime Achievement Award (this year's recipient is Linda Woolverton, the largest grossing female screenwriter in the world); a film school on the first day of the festival; and a "Shark Tank"-inspired film pitch competition to producers, who might purchase their next project.
Tackling the Film Business
Often times, CJ is able to lure in directors and films because of the festival's reputation for promoting women in the industry. In recent years, gender pay gaps and lack of women in film — both in front of and behind the camera — has become a hot button issue. Forbes magazine reports that as early as 2013, even the highest paid actresses only earned 40 cents on the dollar compared to their male counterparts. That's where the social justice part of CJ's mission plays such a critical role: They partner established filmmakers with up-and-comers, providing a leg up for everyone involved.
Actress and director Leonora Pitts (who played parts in "Boston Public" and "It's Always Sunny in Philadelphia") was drawn to CJ when one of her films was accepted for viewing last year. She was struck by the sense of community she found in the band of women filmmakers roving through Columbia —she calls it an "oasis" that "feels like a tribe." The first person Pitts met when she reached the event became her future business partner, with whom she just finished a TV pilot.
Such collaboration and networking is what's made CJ a draw for women trying to break through in a tough industry. "Hollywood is a progressive town, but the industry itself is sexist," Pitts says. "We're turning a really, really big ship around."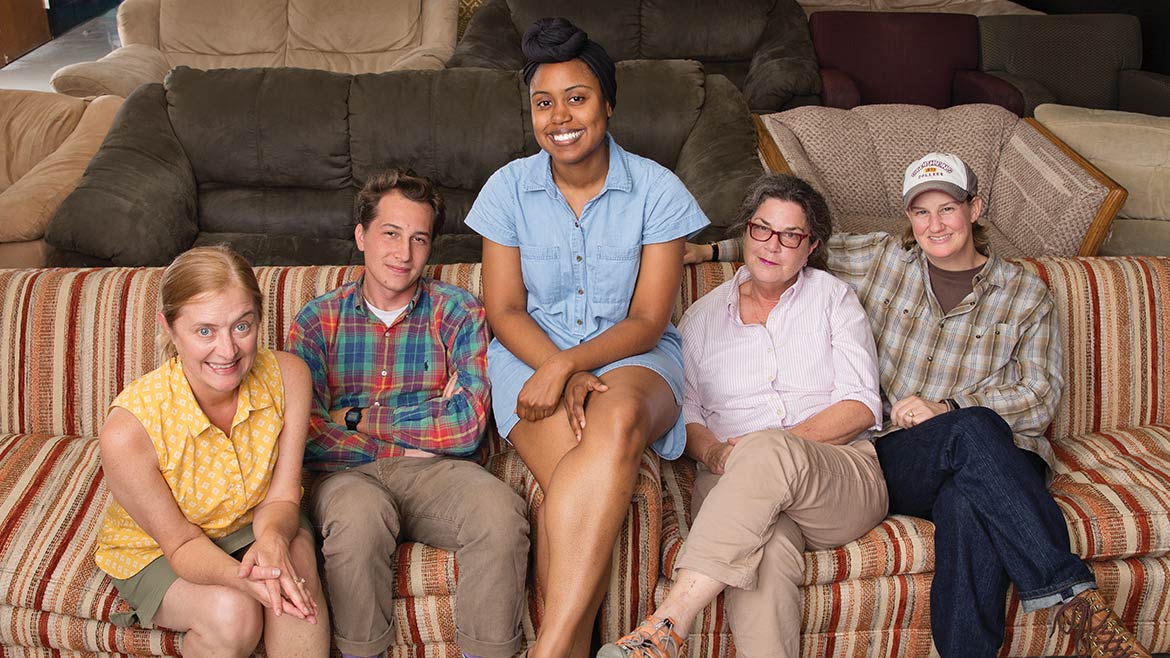 Securing financing is oftentimes the toughest barrier for filmmakers, so landing a slot at a festival means important credibility for a director. In an industry where "Women's vision isn't always trusted, women are expected to apprentice longer (than men), it shows you can helm a feature," Pitts says.
"There's a ton of Hollywood female directors —- they're just not getting a chance to make their films," Banks says. "I think it's lack of pipeline. You tend to give jobs to people who are like you, and Hollywood's run by white males." The ultimate mission of CJ is to provide a place where that pipeline can be built.
Simply being female-directed won't mean a film is a shoo-in for CJ. Upon submission, a team of eight people sort through, watch, and rate each film. Prior to this year, roughly 500 submissions were made, but that number has doubled in this year's fest. Fewer than ten percent make the cut (90 films will be shown this year), while the rest receive feedback and possibly consideration in future years. This means only the best films make it through, but it also maintains CJ's foundation of film education and growth.
Sometimes CJ's features programmer, Donna Kozloskie, recruits creators, making the pitch to fly them to Columbia and pay them a screening fee. This has proven effective, since producers usually see the value in the festival's mission. "CJ actively works to change the film industry for the better, which I believe can create a positive impact far beyond film," Kozloskie says.
Kozloskie also works closely with "The Director List," a database of seasoned female directors, when filling out the festival's roster. Establishing these partnerships has helped CJ bring together communities in both the film industry and Columbia.
Taking a Leap
Ultimately, the money spent at the box office is what matters. The typical movie-goer doesn't check to see whether or not a film is female-directed before buying a ticket. This is an issue Citizen Jane is tackling from several angles, and achieving growth is paramount to sustaining their initiatives.
CJ expects to host around 6,000 attendees this year; they want to grow that number to 10,000 in the near future. Their aim is to eventually be at zero cost to Stephens (who currently covers 30 percent of funding), operating self-sufficiently so that the school won't have to worry each year about the fest's inclusion in their budget. The focus is on bringing the right people to the table; currently, the operation is mostly a volunteer mission with hopes that continued success will mean more hired positions.
To get there, the fest has directed their efforts with a broader scope. They've already received generous grant support from both the city and state and participated in the CoMoGives charity campaign. Federal funds are also on Banks' bucket list. She says some of that government funding can really depend on who's in office.
More private donors and businesses have also been stepping in to join the mission. Some do so simply for the advancement of women in film. Others recognize the return on investment not only for their interests, but also for the economic development of the region. There hasn't been an economic impact study on the Citizen Jane Film Festival itself, but the 2016 True/False Film Fest meant an additional $2 million poured into Columbia over a four-day period, according to a survey commissioned by the
Columbia Convention and Visitors Bureau.
Rolling out the red carpet (literally) as a destination for film buffs could mean a real payoff for the local business community. "Among us who are passionate about women in film, Citizen Jane is absolutely vital," says Pitts.
____________________________________________________________
Citizen Jane Top Financial Supporters
Stephens College
Missouri Arts Council
Convention and Visitors Bureau
Office of Cultural Affairs
Commerce Trust Company
S. Bank
Good Wizard
Missouri Film Office
And many individual donors
____________________________________________________________
Plain Jane Pass: $65
Early ticket reservation
Access to all screenings
Access to Citizen Jane late night dance party
Ticketless access
Insane Jane Pass: $105
Early ticket reservations
Access to the opening night reception
Access to all screenings
Access to all events
Access to the Citizen Jane Summit, film school, special screenings, music events, live performances, and art installations
Access to Filmmaker brunch
Access to Citizen Jane Dance Party
Access to filmmaker hike
Access to the Citizen Jane late night dance party
Ticketless access
Individual Tickets
$10 general public
$8 students and seniors