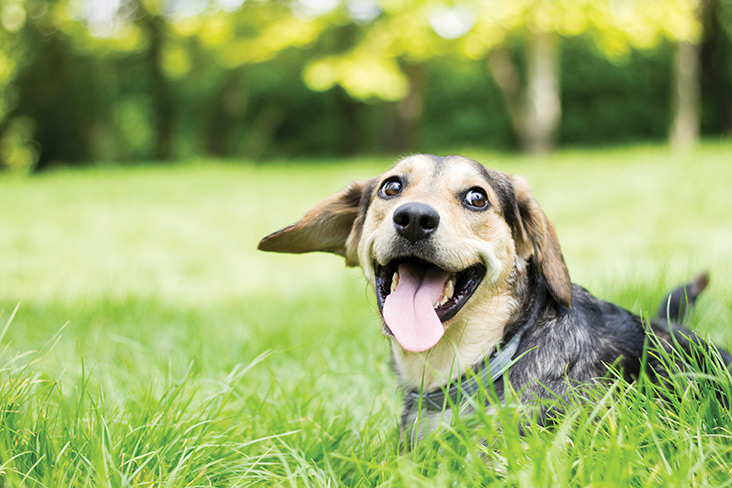 Caring for pets needing a forever home.
"I don't know how you do it! I would keep them all."
Walking into an animal rescue or shelter seems to come with a significant risk: falling in love with every animal inside. This is the most common excuse I receive from people not wanting to foster. If you've had this same thought, let me ease your mind.
For a lot of people, thinking about animal shelters brings to mind images of sad-eyed dogs and cats in small, concrete boxes. I have good news: The face of animal rescue is changing. There is a push from many rescue organizations for alternative housing situations that are, rightfully, pretty wonderful — picture a doggy daycare or a playroom created specifically for cats. Many shelters even partner with local pet supply shops for more space. And, of course, foster homes are becoming more and more prevalent.
All these programs are beneficial for animal health and have the added benefit of socializing the animals for improved odds of adoption. Observing an animal in a home with a family or other animals allows us to get a better idea of their true personality.
Second Chance, a privately-funded and all-volunteer shelter founded in 1985, works to care for stray or abandoned dogs and cats. Our goal is to rehabilitate each animal in order to find them a forever home. In 2010, we were able to expand into a 6,000-square-foot building on 30 acres off I-70. But with an increasing number of animals coming through our doors (last year we took in 818 animals, 763 of which were adopted), we rely on foster homes to take care of as many pets as we can.
Second Chance houses all our dogs and a majority of our cats in foster homes. Our foster homes are truly the limiting factor in how many animals we are able to take in. Before we commit to taking in any animal, we line up a foster home for them. Second Chance provides all the supplies and medical care for every animal, so there's no cost to be a foster home. All you have to provide is a little space and a lot of love. Whether you're looking for old or young, high or low energy, long or short term, big or small, sick or healthy, we'll have a best friend for you.
If you're worried about space, time, or other pets, fear not. A spare bathroom or bedroom is a great place to host a foster cat, and Second Chance can provide you with a crate for your foster dog. Fostering is also a great way to temporarily test out how your schedule works with an additional responsibility. And while some pets truly do have issues with other animals, we'll admit, we find most just need a proper, slow introduction to the newcomers. You might be surprised to find they love fostering too!
Now, on to the biggest concern. What happens if you become too attached to your foster?
You won't find a foster parent who denies how hard it is to give them up. But you'll also hear countless heartwarming stories of uniting a beloved animal with their perfect forever home. Most importantly, you'll hear about the next animal they fostered, the next life they were able to save.
So the next time you tell a foster home you don't understand how we give them up, keep this quote in mind: "I would rather cry watching them leave our home to live a life of happiness and joy in a loving home than cry because no one stepped up to help them and they died alone, frightened, and sad."
 Editor's Note: Mark your calendar for Saturday, October 7. Second Chance will hold their 14th annual Paws in the Park event at Stephens Lake Park from 9 a.m. to 4 p.m.