The iconic Dolly Parton once said, "If I see something saggin', baggin', or draggin', I'm gonna have it nipped, tucked, or sucked."
I take a similar (and less permanent) mentality to my design work. Although we don't tend to think about it, rooms age — trends change, styles shift, and our preferences mutate.
I was thrilled to serve as a guest participant in the well-known designer blog Calling It Home's One Room Challenge, a six-week room makeover challenge. It fell during one of my busier times of year, so the challenge proved exhilarating, inspiring, and, at times, completely exhausting.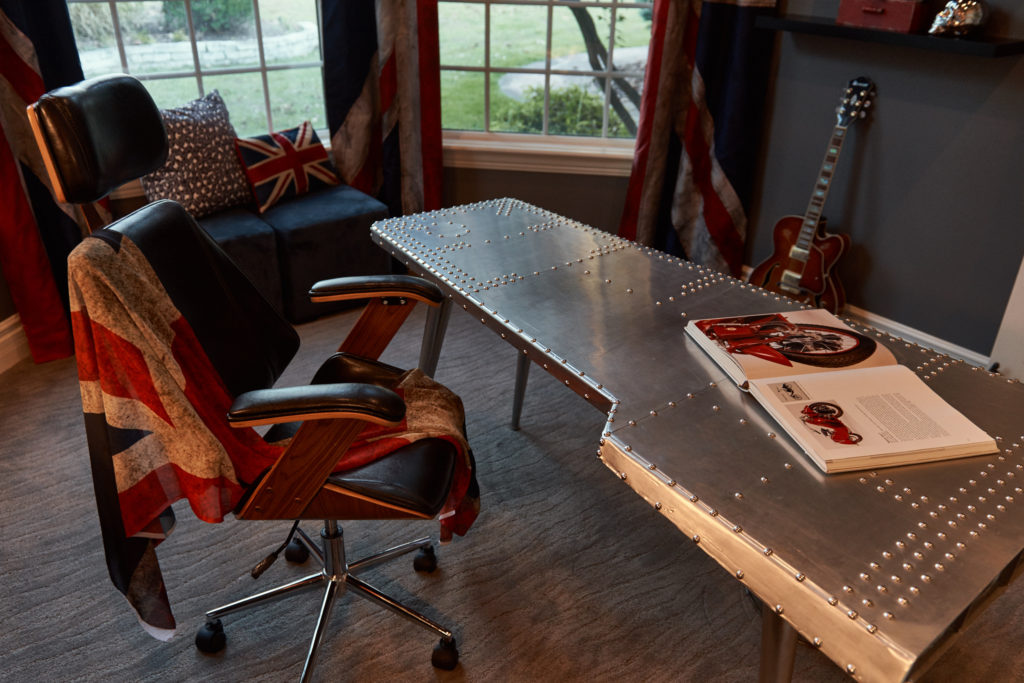 I selected my husband's home office as the sacrificial lamb for the renovation. My husband, Paul, is a hard-working, talented, and adventurous man, and his office was, well, office-like. It was a relatively traditional and conservative space, which was not reflective of my motorcycle-racing Brit.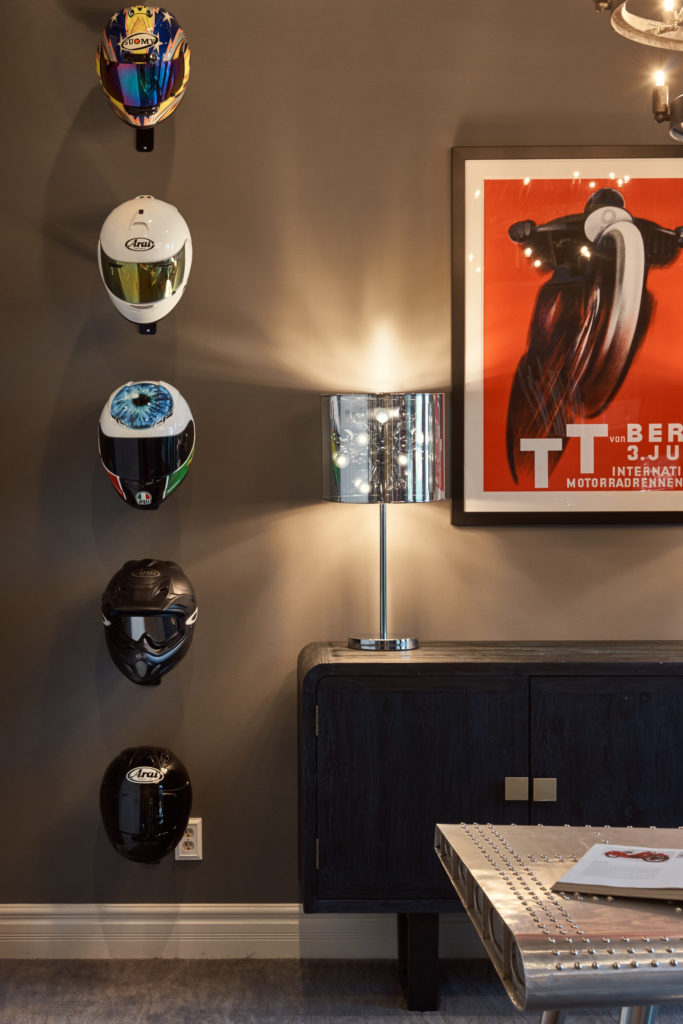 Over the course of the six weeks, the traditional room was transformed into a steampunk-inspired escape. The talented Jeff White, of Midwest Remodeling, used Benjamin Moore's Aura paint to convert the neutral green walls to a steel gray and created a pop of color with a dark blue ceiling. I lugged out Paul's old wooden desk and replaced it with a sleek, aviator-inspired table. The mundane, heavy beige drapes were replaced with faux-weathered British flags that I created and sewed into drapes (easier said than done). A large, rustic chandelier now fills the center of the room with the soft glow of LEDs. I completed the look with a simplistic, modern rack to display his helmets.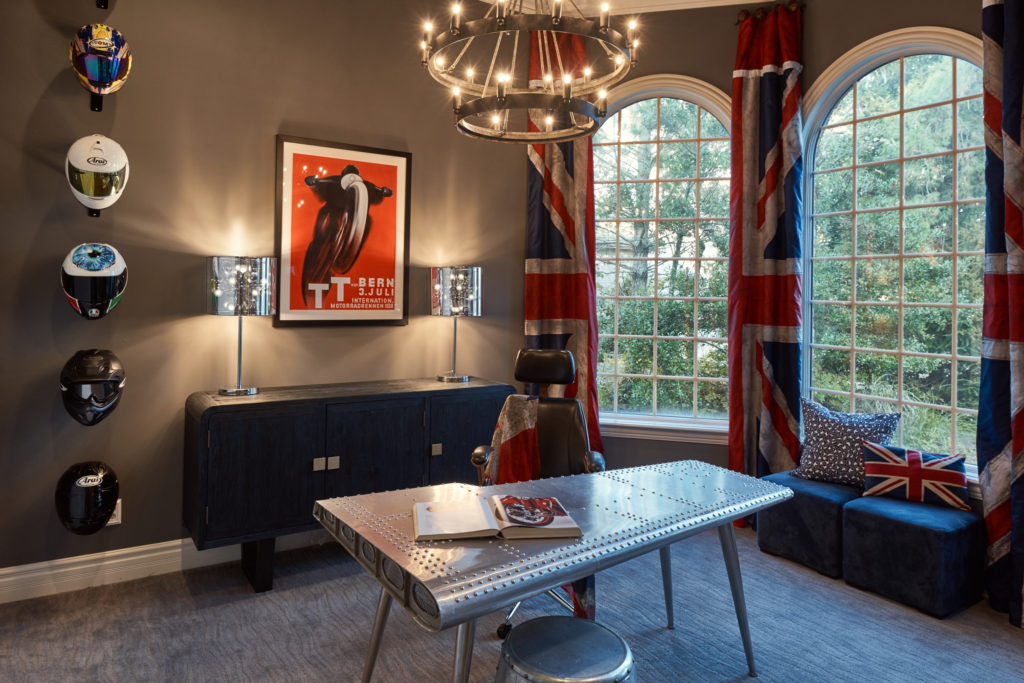 The room is now definitively a space reflective of my husband's passions and interests, and the transformation was beautifully captured in photos by my friend, the artistic Keith Borgmeyer.
The resulting room is now purely Paul.
Before