2017's 20 Under 40: Nathan Jones, Nathan Jones Law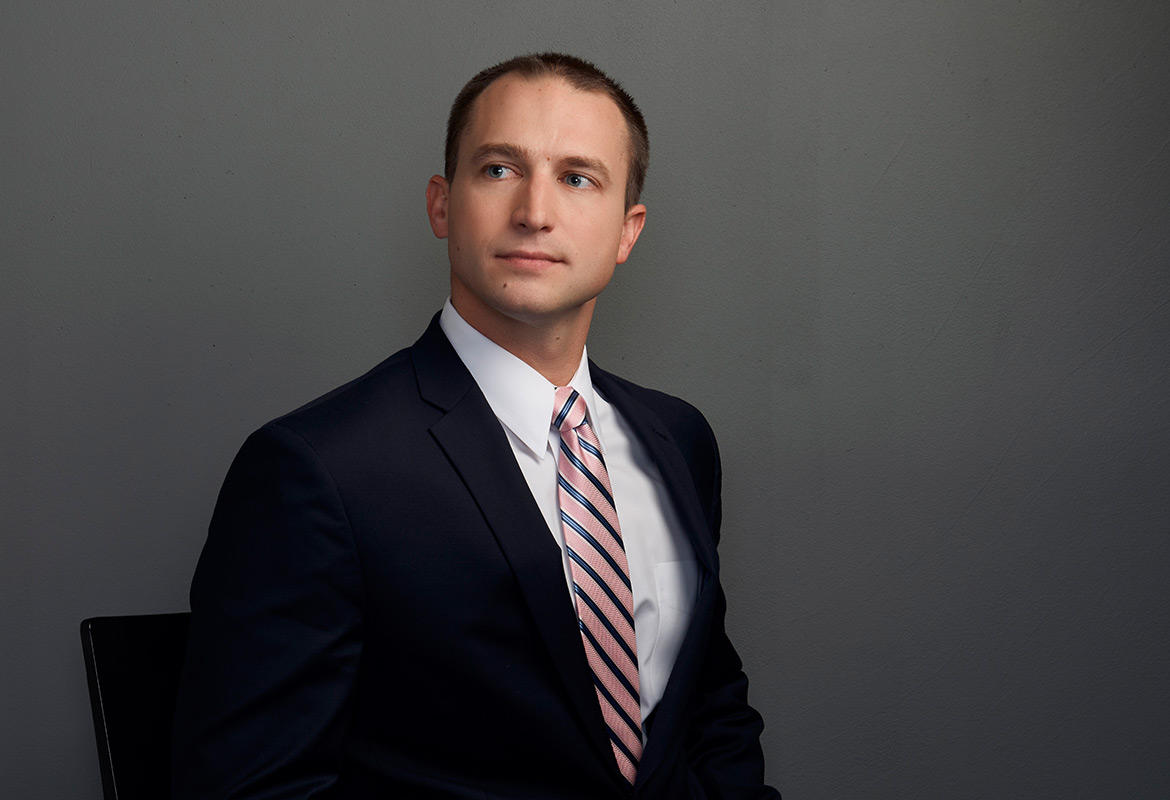 20 Under 40 Class of 2017
Nathan Jones
Attorney and owner, Nathan Jones Law
Age: 31

Hometown:
Lee's Summit, Missouri.
Years lived in Columbia:
12.
Tell us about your job:
I'm an estate and business law attorney. Basically, I help people plan their estates. I also help families after a loved one passes away. And I help business owners start, buy, sell, and efficiently run their businesses.
Who is a mentor in your life?
Honestly, I don't have a good answer to this question.
What are some misconceptions about your job?
That it's anything like lawyers are portrayed on TV. Most of my job is counseling clients, reading, and writing. I love it, but I don't think a show about my day-to-day will be on primetime anytime soon!
What is the single best thing about your job?
Helping people. Every person that sits down in my office needs help with something. Whether it's getting a will in place, settling mom's estate, or starting their first business, I get to help put them in a better place than they were when they walked through my door.
What was the last professional goal you accomplished?
Starting my own firm.
What motivates you?
Lots of things motivate me, but primarily family and opportunity.
If you weren't doing this job, what would you be doing?
If I hadn't gone on to law school, I'd probably be an investment banker right now.

What's your favorite community project?
I have two: City of Refuge and Playing 4 Hope. They're both local nonprofits. (I sit on their boards.) Look them up and get involved!
What is the single biggest lesson you've learned in business?
You can't do it all yourself. Smart people ask for help.
What is your favorite business book you've ever read and what impact did it have on you?
I read a ton, so I've got a lot of good ones. However, I think "The Tipping Point" by Malcolm Gladwell has had the biggest effect on me. Identifying tipping points in my business and acting on them has been instrumental in the growth of my practice.
If you had unlimited funds, what is the one specific thing you would do to improve Columbia?
I would build a Boys and Girls Club in every part of town.
What trait do you most want in a co-worker or employee?
Integrity. In my line of work, it's so important. Knowledge and skills can be acquired, but I can't teach integrity.
If you could improve one thing about yourself, what would it be?
I'd like to be more patient. I'm better than I used to be, but I could still make some improvements here for sure.
What do you do for fun?
I like running, playing outside with my kids, and cheering on the Chiefs. Also, I bought a smoker a couple years ago and have really enjoyed experimenting with that — my ribs are pretty dang good!