Corby Jones and Kelli Swayden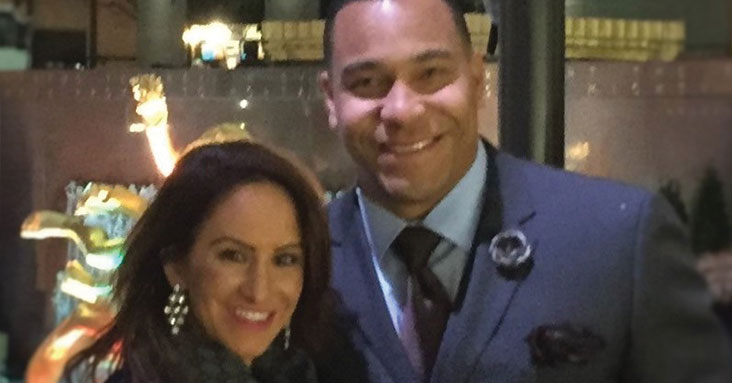 Kelli Swayden was so focused on organizing and celebrating boyfriend Corby Jones' 40th birthday that she couldn't find her words when he pulled out a ring. Laughing from the surprise of the proposal, Kelli gathered herself to say yes to Corby.
"I planned out the majority of his birthday and wanted to make sure that the day was all about him," Kelli says. Corby had other plans.
Kelli is from a small town in central Kansas, and Corby is from Dallas. Columbians best know Corby from his time as starting quarterback for the Missouri Tigers, leading the team to winning seasons in 1997 and 1998. The pair originally met in 2009, at an Anti-Valentine's Day event being hosted by a friend in Kansas City. The two showed up early and struck up a conversation while sitting next to each other. They attempted to date but instead remained close friends as time went on.
In the summer of 2010, tragedy struck Corby with the passing of his brother. "I didn't want anyone else there but Kelli," Corby says. "She was all I could think about."
That's when the two finally decided on settling down with each other. They say they complement each other; they're polar opposites who nonetheless share the same core values.
Kelli and Corby are leaning toward a destination wedding with a large reception back in Kansas City for friends and family. Although the exact date and location are yet to be determined, they said an ideal date would be June 9, 2018, the day of Kelli's grandparents' wedding.