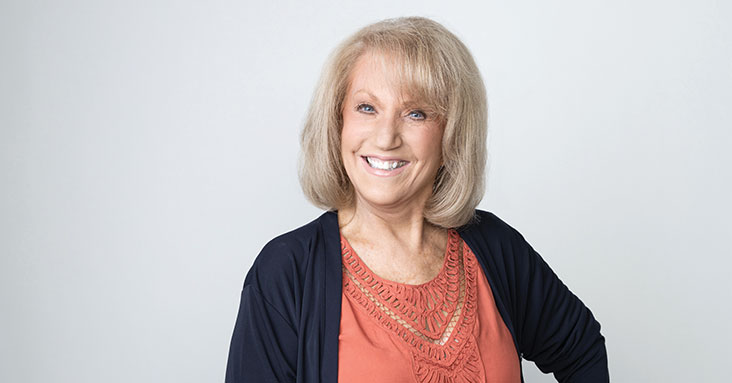 photo by Anthony Jinson
Anne Moore, owner of D & M Sound, is a lover of all things COMO, Mizzou, and community. Because of her amazing dedication to her business, her family, and various local and national organizations, Anne was chosen as this issue's Strong Woman. Find out what inspires Anne and keeps her going each and every day.
Family: My husband, Mike Moore, and I are both "Boone County Fools," born and raised in Columbia. We've found it to be a wonderful place to live, raise our daughter, Michelle Moore, and own a business, D&M Sound.
Business: Owning a small business has many terrific challenges; sometimes you own the business and sometimes it owns you. It has many rewards, the best being the relationships with so many customers. I can't count the number of times someone has told us that, after 10, 20, or even 30 years, they're still enjoying the home theater, audio system, or control system we designed for them.
Description: My husband describes me in three words: integrity, strength, grace. Now you know why he's a keeper!
Favorite Restaurant: One of the pleasures of Columbia is the terrific variety of good restaurants; we're working our way through all of them!
Coffee or tea? Coffee
Inspirations: Professionally, I am inspired by talented people who have pride in their work, who exhibit both passion and compassion. In my nonprofit endeavors, I'm inspired by the excitement for learning that I see in the children who participate in Blues in the Schools programs. I'm inspired by my fellow Rotarians who give many hours of their time to better Columbia. I'm inspired by the USS Columbia submariners, who give up so much, including outside communication with their families, to deploy as the silent service.
Why you get out of bed: I look forward to learning more and challenging myself with a wonderful variety of projects that use different talents, from designing our marketing strategy to designing an entertainment system for the USS Columbia submarine to working with nonprofits to make Columbia even better.
Anne is the chairwoman for the Mayor's Task Force on USS Columbia Submarine; Anne was honored as an almost 20-year member of Northwest Rotary. | Anne has two dear childhood friends. Gal-pal getaways are highlights, like horseback riding in the mountains near Abiquiu, New Mexico, where Georgia O'Keefe painted landscapes. | Fly-fishing with her husband or white-water rafting with her sister in Colorado are Anne's favorite ways to de-stress.