Re-sell 101 of Children's Boutique Clothing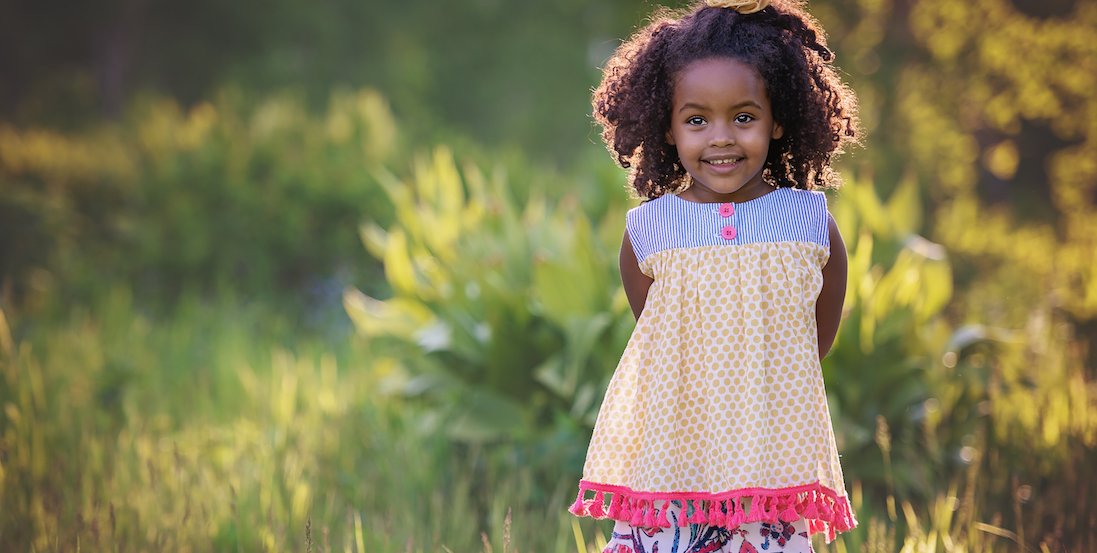 Welcome! To the wonderful world of children's boutique clothing.
As a mother, it's a rare obsession that you fall into and can only leave once your child decides she's dressing herself. That day is feared by many of us and is talked about in such disgust that it's seldom mentioned.
So you've been paying… now its time to play! Lets face it, unless you're a millionaire and money is of no object, you need to know how to re-sell! Yes, it seems like a big task, but it's worth it. Not only does reselling connect you with many other moms across the nation who love to dress their children as much as you do, but you are also dressing your child in the very best for about as much money as you could have spent at Walmart.
First, Facebook is absolutely necessary! If you don't have one, and are nervous about having one, make one in a phony name just to buy, sell, and trade. That's what the groups are called, BST (Buy, Sell & Trade) and they have one for every boutique brand out there. Just enter the brand name in the Facebook search bar and bam, you find exactly what you're in search of! The Facebook page that is administered by La Di Da Children's Boutique and our associates is called Purge Addicts and if you have any questions regarding buying, selling, or trading, you can call our store at 573-397-6991 and I would be happy to assist.
There are rules in the buy, sell, and trade game. If you do not pay close attention, you could end up expelled from groups, or "boards," as you will hear "mommas" refer to them as. "Mommas" or "Sweet Mommas" is how you are to address your new BST friends. They are out looking for bargains and sell-out items, some items you may have sitting in your closet! Reading the pinned rules of the board carefully is essential. Some boards will not let you post pictures of your child unless they are in an outfit you are selling, other boards don't mind and would love to see your Darling Daughter (DD) in her Outfit of the Day (OOTD). Some boards are extra picky with their brands and stipulate which you are allowed to post and which you are not. The last thing you want to do is to post a lot of items for sale then have an administrator delete your posting without notice because of a rule you didn't know you were breaking. Imagine having a buyer and having your post deleted because of breaking a small rule! Be safe; know the board's limitations.
Now would probably be a good time to mention acronyms because they become a way of life once you enter the BST world. I will start you off with your Acronym 101 Lesson! The main focuses when it comes to posting your clothing for sale are either New with Tags (NWT), New With out Tags (NWOT), Excellent Used Condition (EUC), Good Used Conditon (GUC) or Play condition, which means that you wore the outfit a lot so the next person would use the outfit only for their DD to play in.
When posting an item for sale you must be sure to post a picture of the item showing show the condition it is in. Additionally, if it's possible, post a picture of your child wearing the outfit or item you are selling. Doing this gets the buyers attention, and let's be honest, who doesn't love looking at cute kids clothes? You will also want to post the size and, if you can find it, the name of the item. Lastly, add the price of your item with shipping included. It's courteous to also include if the outfit may be coming from a house that is "pet friendly," or post if you have a "non-smoking" home—no one like to get a package that has been smoked around. With that being said, if you smoke, STOP!! Its 2016… the dangers we know about smoking today are way too extreme to be keeping it on your list of hobbies. You have a new hobby now so kick that one to the curb! You won't miss it, trust me!
After you list your items, the first person to post their PayPal email address under your listing wins that item. Then, you simply invoice them from your PayPal and ship it out! Shipping seems easy, but if you aren't a pro you could lose serious cash. The name of the game is sell, sell, sell and make cash, so the last place you want to lose it is the United States Postal Service. Here are some tips to keep in mind: Place an order on amazon for poly mailers, some come in bright colors and even have designs, you can order hundreds for $7 or $8. Next, always print your shipping label from PayPal after your buyer has paid because PayPal makes it easy and fills in their address for you. In fact, all you have to do is weigh your package. Packages under 13oz, which is usually the weight of one outfit, can ship for $3 to $4. When it's over 13oz the price jumps to $7, but you can also ship in two different packages to reduce the cost. When shipping, you want to pick First-Class Mail from the drop-down menu, add the weight of the item (for this use a small digital postage scale Stamp.com has them reasonable) and click "print postage."
When you go to package your sold item, do not wash it and leave the item damp – even the slightest bit of moisture will mold in a dark, sealed, plastic bag. Also, check over your item to make sure you didn't miss any damage, and if so inform the buyer. Lastly, make sure to wrap your item in either tissue paper or, for extra insurance, a gallon Ziploc bag to insure that if the package is damaged in shipment your item will still arrive unharmed.
Just a few last tips: you'll want to keep your boutique items nice if you want to get maximum resell price, so always wash on the cold water cycle and the delicate setting with something gentle, like Woolite. It's also important to treat any stains as soon as they occur. A little known BST rule is to NEVER, EVER put your boutique clothing in the dryer!! Hang it up or lay it flat to dry. This will ensure that all of our outfits much-loved ruffles, lace or details remain perfect.
Good Luck, and remember to have fun!! Your daughter is only young once, so dressing her in impractical things like sequins, tulle, lace and ruffles is one of the best gifts you can give her. Let her twirl around while perfect strangers come up to you gushing over how beautiful she looks, and take pride in dressing her! Let this be a mother/daughter bonding experience for you both. It definitely has been for me and my daughter.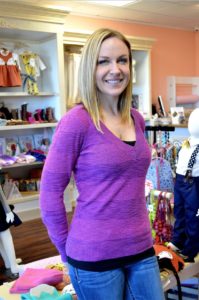 La Di Da Children's Boutique- 2001 Corona Rd., Suite 203