August: Movers and Shakers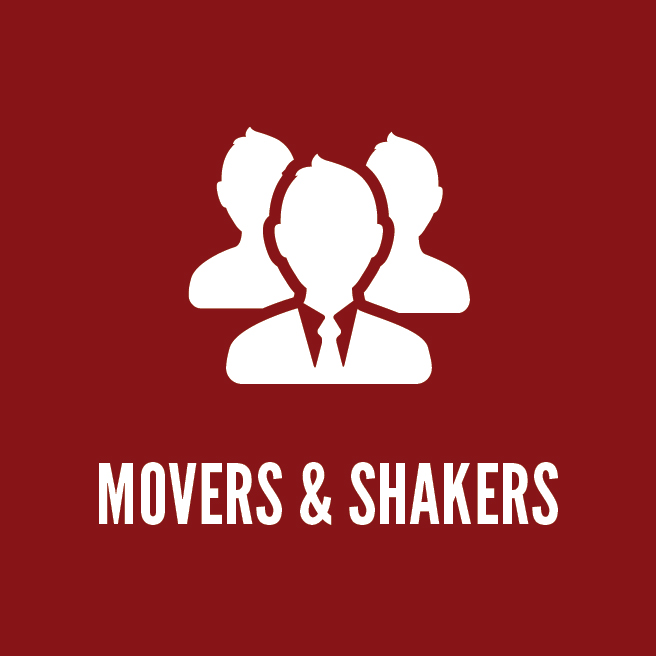 Beth Cowgill
Missouri Employers Mutual named Cowgill Employee of the Month for June in recognition of her professionalism and teamwork. Cowgill, who has been working at MEM since 2013, was nominated by a peer for her performance as a marketing communication specialist and was approved for the award by a team of senior leaders.
Cindy Carpenter
Alternate Community Training announced Carpenter as the new director of financial operations. After graduating from the University of Missouri-St. Louis with a degree in business administration, Carpenter served in a variety of positions, including vice president of operations at The Brightman Co. As part of her new role at ACT, Carpenter will be in charge of accounting systems, budget preparation and financial reports for the nonprofit.
Jason Nickerson
MidwayUSA promoted Nickerson to product line manager of hunting, archery and camping. In 2004 Nickerson started his business career. He earned his Bachelor of Science in business management and marketing from Northwest Missouri State University and has been working as a technical specialist at MidwayUSA since 2006. As the new product line manager, Nickerson will overlook sales, management and products in relation to the categories of hunting, archery and camping.
Tobias Gibson
Gibson, Westminster College professor of political science, was one of 25 educators from around the country selected to attend a national workshop focused on preparing faculty members to effectively teach about national security. The five-day Phillip Merrill Center Teachers' Workshop was held in Basin Harbor, Vermont, where participants received a hands-on approach to experiential learning tools, simulations, case studies, film and lectures.
Kenneth Sanders II
Advertising and marketing agency Visionworks Marketing Group announced the addition of Sanders to its staff. Sanders is currently a senior at MU studying marketing. In his new position, he will work with McDonald's restaurants in mid-Missouri by assisting with community outreach efforts.
Sarah Hill
Hill, chief storyteller of Veterans United Home Loans, will be leaving her position with the company in August to launch her own virtual reality storytelling company. Hill will be travelling the world to share people's stories through her startup, called Story-Up, which uses 360-degree images and sounds.
Jeffrey Adamovicz
The MU College of Veterinary Medicine announced the hiring of U.S. Army Lt. Col. (Ret) Adamovicz. Adamovicz will be director of the Laboratory for Infectious Disease Research. He earned his doctorate in microbiology from the Uniformed Services University of Health Sciences and previously worked as a scientific director and chief scientist in vaccine and therapeutics programs focused on diseases such as anthrax, plague and glanders.
Lloyd W. Sumner
The MU Department of Biochemistry has selected professor Sumner to join as a professor of biochemistry and be the founding director of the MU Metabolomics Center. In 1993, Sumner graduated with his doctorate in analytical chemistry from Oklahoma State University. His research and expertise have focused on the technology of metabolomics, which he plans to expand as a faculty member at MU.
Kevin Staveley-O'Carroll
Dr. Staveley-O'Carroll will be the new chair of the MU School of Medicine Dr. Hugh E. Stephenson Jr. Department of Surgery and director of MU's Ellis Fischel Cancer Center come Sept. 1. At Penn State University, he served 13 years as the chief of surgical oncology as well as the director of the program for liver, pancreas and foregut tumors. Staveley-O'Carroll attended the University of Oklahoma College of Medicine to earn his medical degree and later trained at The Johns Hopkins University in surgery and surgical oncology.
Welcome Home Inc.
The temporary shelter company for Veterans in Columbia announced five promotions in June. Lt. Gen. Richard C. Harding, Dale K. Fitch and Mary Paulsell were named as new board members for the transitional living facility. John Osborn, LCSW, who has been a staff member at the shelter since 2012, was promoted to director of operations, and Maggie Giliberto, LMSW, a staff social worker, was promoted to the position of shelter coordinator.
Central Bank of Boone County
Central Bank of Boone County announced 21 promotions for the month of May. Codi Trabue of the Columbia Mall Bank and Doug Schaefer of the West Broadway Bank were promoted to assistant manager positions. Dani Bothe, Melissa Jansen and Hope Scott were promoted to representative II positions in the bank's Customer Service Center, and Tim Hyatt and Shea Spence received recognition as senior customer service representatives. Bill Bobbett of Boonville Bank West and Michael Logan of the Columbia Mall Bank were both promoted to financial associate positions. Jared Woods and Hannah Vore of the Smiley Lane Bank and Kayla Martin, Jimmy Nickles, Tahliya Richardson and Brooke Morse received promotions to customer service representatives. Hannah Grimsley, who serves as a floater; Kayla Wilkerson and Karsen Trentham, both of the Hallsville Bank; and Brooke Canzoneri, of the West Broadway Bank, were promoted to teller II positions. Three new bank managers were also announced. Josh Begley, Justina Dial and Tanner Dodson will now take on the responsibilities of branch mangers, overseeing day-to-day operations of staff management and sales leadership.