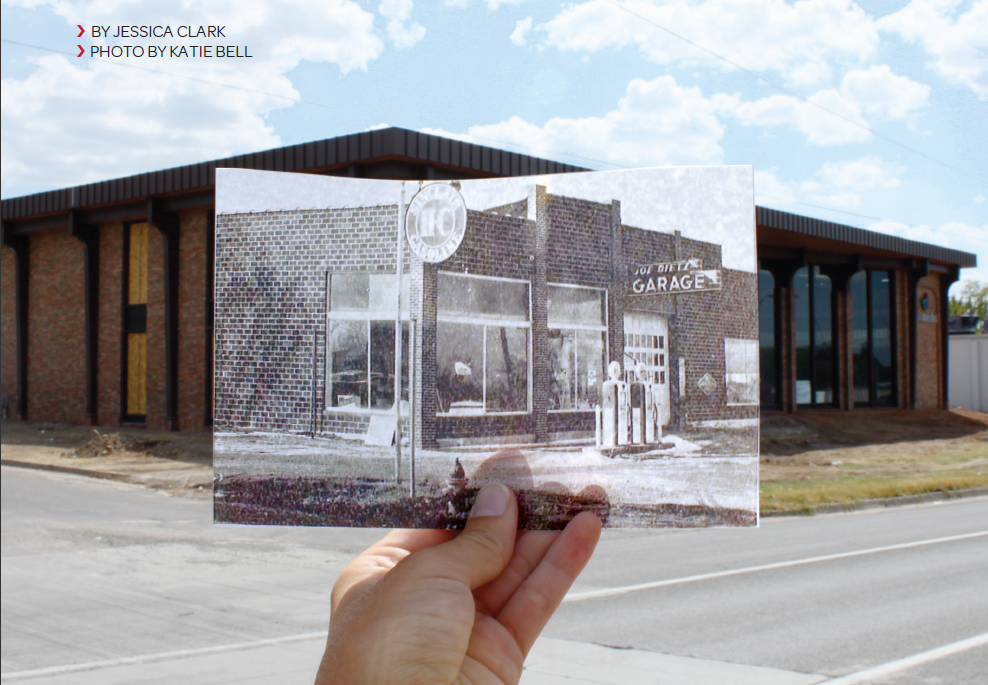 TWENTY OR SO automotive repair shops grace Columbia's crisp yellow phonebook pages. But there's one old store you'll no longer find in Columbia: Joe Dietz Garage and Motorcycle Shop. The automotive repair shop stood at the corner of Madison and Business Loop 70 until it was demolished to make way for Commerce Bank. Today, the old Commerce Bank building is being revamped for True Media, a media strategy and communications company.
To satisfy the needs of the new business, the 13,000-square-foot building has been gutted and remodeled by Simon Oswald Architecture.
Although Joe Dietz Garage has long been lost to the wheels of time, the tradition of enterprise has continued. The corner has changed hands and purpose over the years, but Madison and Business Loop 70 continues to be a place for enterprising business leaders to take a step toward economic growth.